A Maryland mother is charged with murdering her two small children who disappeared three years ago. Jacob and Sarah Hoggle have never been found.
Catherine Hoggle said very little in a Montgomery County court room Friday when a judge ordered her held without bond in the psychiatric facility where she has been since she was first charged in the case.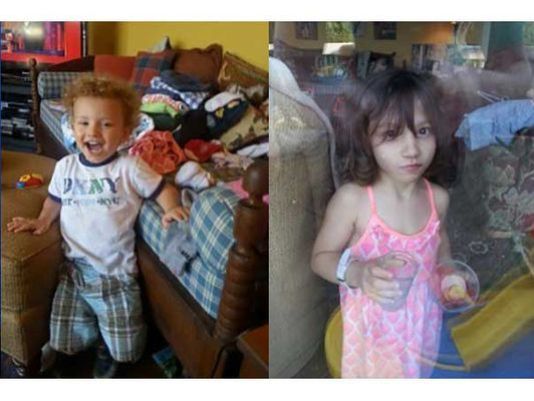 Family members remained grief-stricken, filled with anguish not knowing what happened.
"I miss them a lot," cried said the children's grandmother Debbie Turner Beckward. She said at first she was shocked about the charges, but now feels like it will help bring justice for the children.
"She'll get what she deserves," said Turner Beckward.
Jacob, 2 years old at the time, and Sarah, 3, were reported missing from the Gaithersburg area in September 2014.
"We want this day to be about Jacob and Sarah. We want justice for Jacob and Sarah. There are two children whose big brother misses them and still asks about them to this day," said Clayonia Dorsey, a cousin.
In September 2014, the children's mother told Montgomery County Police that she left her children with a friend, but has never said who or where.
The children's father, Troy Turner, held out hope the children were still alive, but now believes he knows what happened.
"There has always been a faint hope, but I know now that Catherine Hoggle killed my babies," said Turner.
Mental professionals have repeatedly found Hoggle "not competent" to stand trial. She'd been diagnosed with paranoid schizophrenia before the children disappeared.
The Turner family believes she's faking it.
"She's evil. She did not want Troy to have those children," said Turner Beckward.
Hoggle was charged with misdemeanor child neglect, abduction and hindering law enforcement. Because Maryland state law required those charges be dismissed after three years, the State's Attorney filed felony murder charges to keep her in custody. Both the states attorney and Hoggle's attorney told the judge she's too dangerous to be released and would be a risk to Mr. Turner.
The felony charges allow Hoggle to be held for five more years. If she's not restored to competency by then to stand trial, she could be released.
Catherine Hoggle's mother, Lindsey Hoggle, said she doesn't think her daughter killed the children, but knows what happened to them. The mother said her daughter refuses to see her.