WASHINGTON — The D.C. jail is giving a small group of inmates a dose of freedom.
"When you come in, you're like, I'm incarcerated?" Drevon Galloway said. "But your mind is free. You're locked up, but your mind is free."
He's incarcerated in a section of the jail designed to be more therapeutic and focused on rehabilitation, especially for those who have been exposed to a lot of crime.
"You are coming from those types of neighborhoods," Galloway said. "You have trauma. We grow up seeing people get shot. People getting killed. Somebody getting robbed."
Galloway is housed in what's called the Young Men Emerging Unit, where there's space for Zumba sessions, yoga and even a workout room.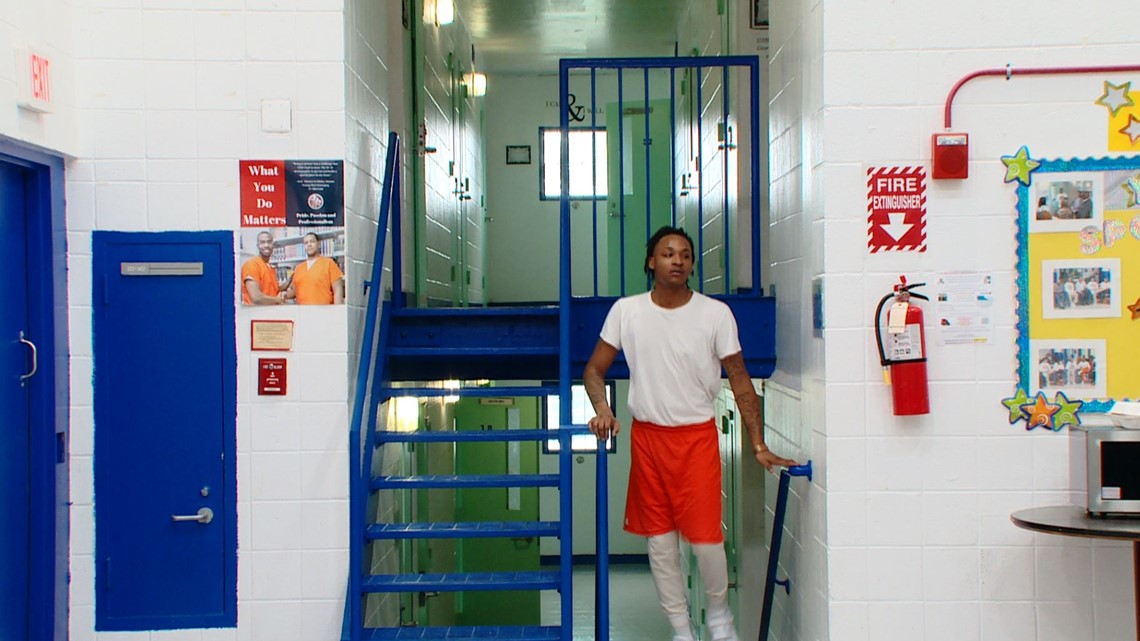 While many jails have programs for inmates, the guard on this unit said YME is strict and structured.
"They can come out, take a shower, eat their breakfast and basically do what you do outside in the world," Sergeant Temesghen Andemichael said.
They have college-level classes, homework assignments, meetings with city leaders and time to meditate in a safe space away from general population.
"In here, I get time to grow," Galloway said. "I get time to think. It's a lot of alone time. In your community or in your own household, you don't have too much alone time."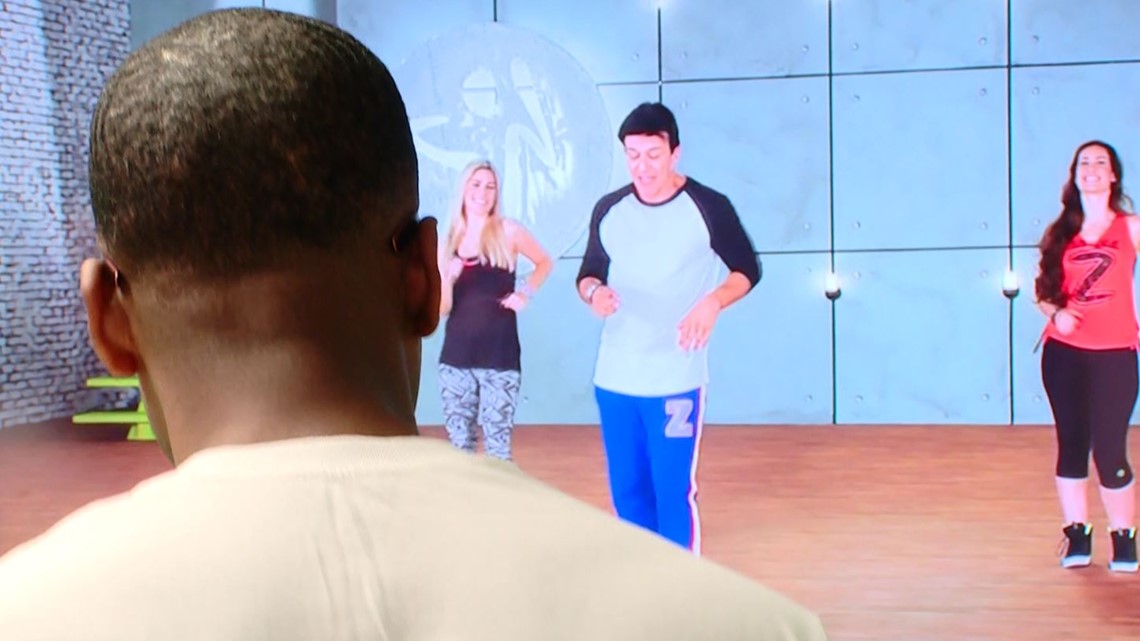 D.C. Department of Corrections Director Quincy Booth said this pilot program is targeting men between the ages of 18 to 25, with crimes ranging from drug use to robbery.
"Young people are still developing into who they want to be as an adult," Booth said. "So, we wanted to provide a space where people can heal, grow and learn."
The goal is to keep them from returning to jail.
The most recent data from the D.C. DOC showed there are 1,754 incarcerated.
There are 439 in the neighboring Correctional Treatment Facility, where 22 percent of the inmates are men between the ages of 18 to 25. This demographic is also most likely to return.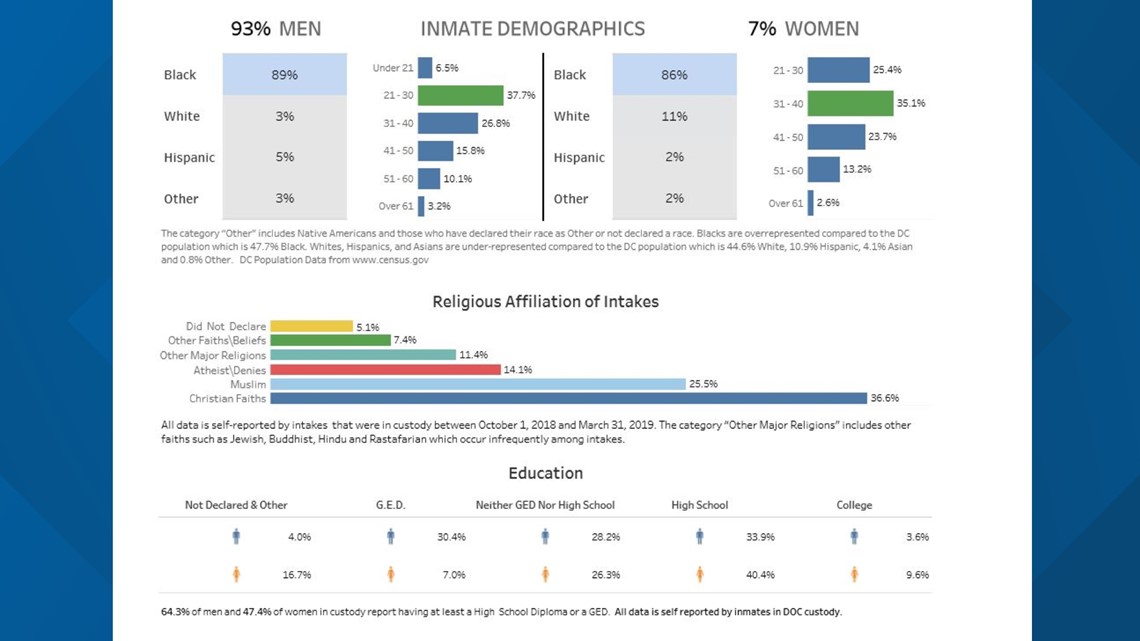 The YME program, infused with trauma treatment and counseling is also based on a mentor-mentee relationship.
Those serving lengthy sentences are often brought into the unit to help the younger men think about the consequences that come with a life of crime.
Joel Caston has been in jail since he was 18.
"My mom was 52-years old when I first came to prison," Caston said. "Now she's 77. That's my queen. That hit them like a ton of bricks."
D.C. leaders developed this unit after visiting a prison in Connecticut, where a similar program has been in place for more than two years. Their T.R.U.E. program was modeled after Germany's prison system, which emphasizes rehabilitation.
Connecticut's approach to criminal justice reform in the United States was featured on 60 Minutes earlier this year.
"These individuals are going to be getting out," Cheshire Correctional Institution Warden Scott Erfe said. "They don't go to a special community just for ex-offenders. They're all around us. Would you rather have a better product coming out or a worst product coming out and living next to you?"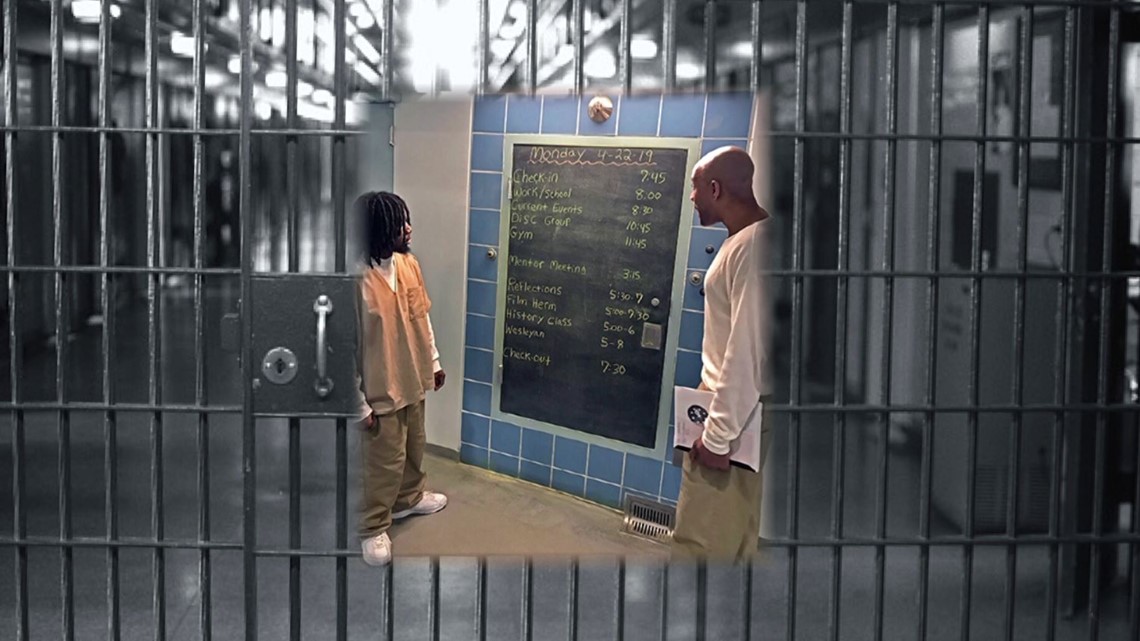 It's too soon to say if these programs are working, but at the D.C. jail, some of their data for the first year shows 129 men have gone through the unit.
While some inmates are transferred to federal prison because of lengthy sentences, a total of 72 have been released. Only eight have returned.
The D.C. Department of Corrections is watching those who are released closely, like Raekwon Fletcher. He's been out for a year, working as a paramedic.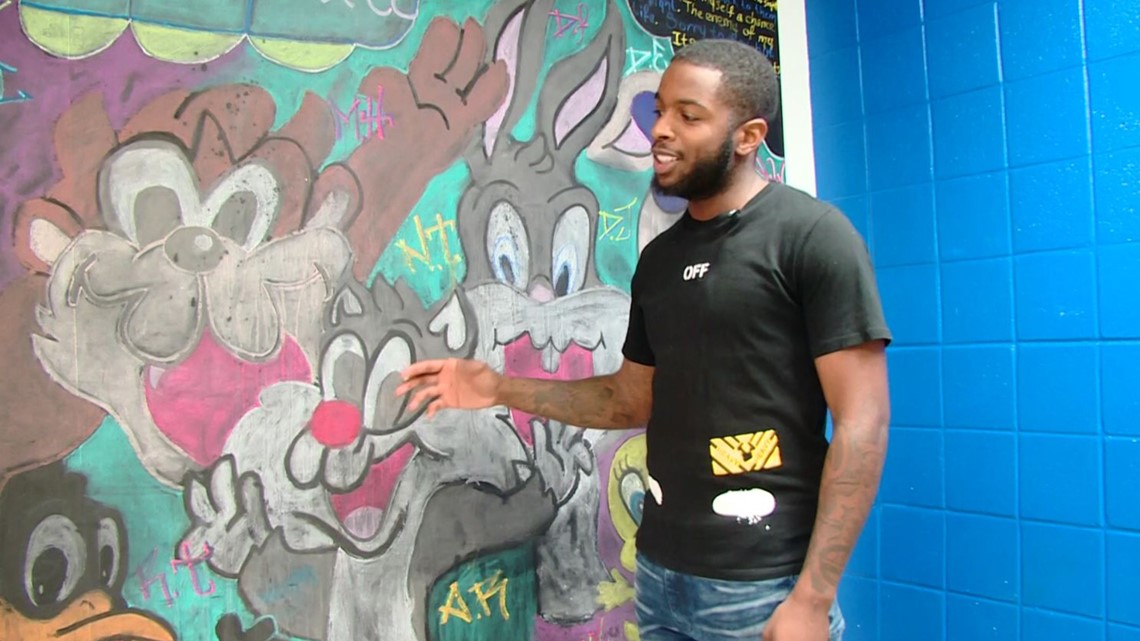 "I didn't really know who I was and how much fight I had within me until I actually came in here and sat with different people of the same circumstances dealing with the same problems," Fletcher said.
As for Galloway, he's been locked up six times in just two years. He'll get another chance when he's released in the fall. This was his first time in the YME program.
"They say never say never so, I'm saying, I'm not coming back," Galloway said.
The YME program is ending its pilot phase, and the agency is now reviewing other metrics to determine its rate of success. There are also efforts underway to modify YME and expand the program to a second housing unit.