WASHINGTON, DC (WUSA9) — WASHINGTON -- If you hate the heat, your best bet might be to get out of the city. While this incoming heat wave will impact all of us in the region, the temperatures are always highest in the cities. This is due to a scientific term, many of us have never heard of.
That phenomenon is called "The Heat Island Effect," and essentially it boils down to a simple premise: The heat simmers all day inside impermeable surfaces like buildings and pavement. These structures then give off heat throughout the day, especially at night.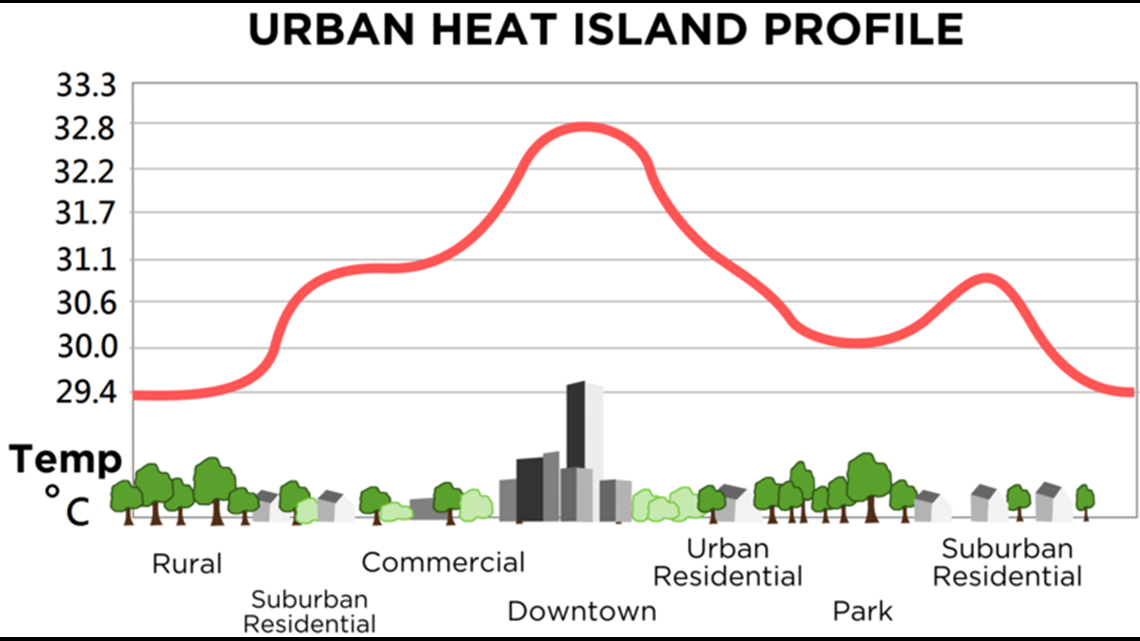 In the city, where these impermeable surfaces are widespread, a lot of heat is released into the air. Meanwhile, in more rural areas, we get a reprieve, due to all the vegetation, that does a better job at taking in the heat.
The differences can be pretty dramatic between the city and the rural areas that surround it. The Environmental Protection Agency estimates that the difference is between two and five degrees during the day, and up to 22 degrees at night.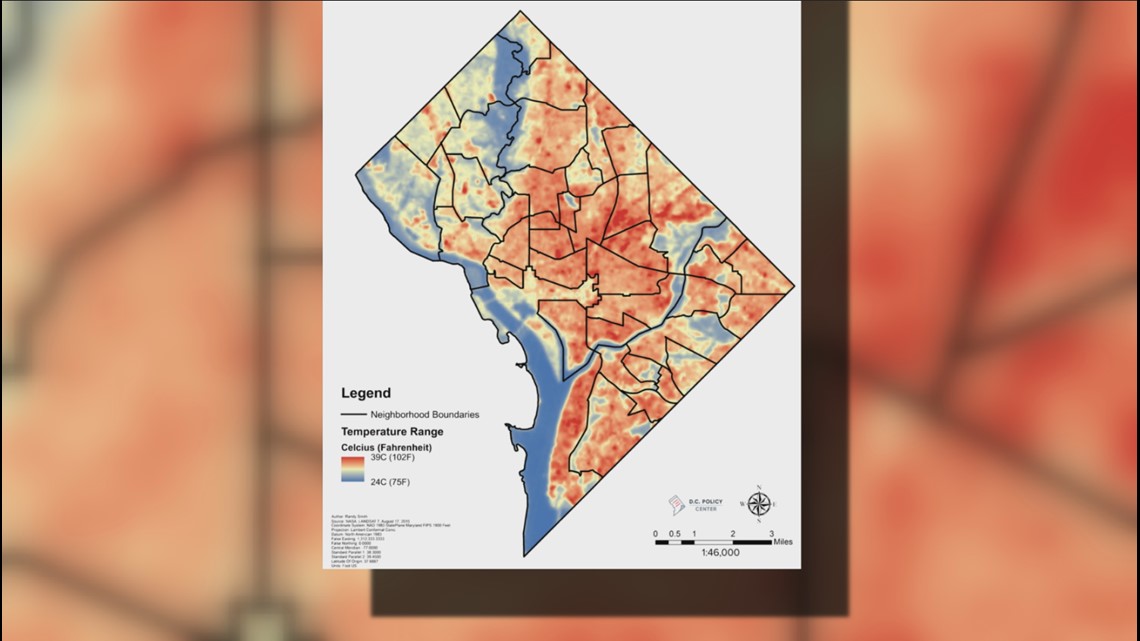 Meanwhile, there are big differences, even within the city. This graph created by the DC Policy Center illustrates temperatures during one summer day at 3 p.m. in 2015.
The officially recorded temperature was 93 degrees, but location-by-location, the temperatures differed tremendously. In sections of Rock Creek Park, the temperature was as low as 76 degrees, while some sections of Northeast were 102 degrees.