WASHINGTON — Hundreds of human bones are locked inside of big, blue boxes in a laboratory at Howard University.
Most of the skeletal remains are from African-American people who donated their bodies to science.
The bones are part of the Cobb Collection inside of the W. Montague Cobb Research Laboratory, which was named after the first black person to earn a PhD in anthropology.
Cobb's research goal was aimed at showing the impact race might have on someone's health.
He wanted to show the physical impact of racism in America, and how it affected African-American lives.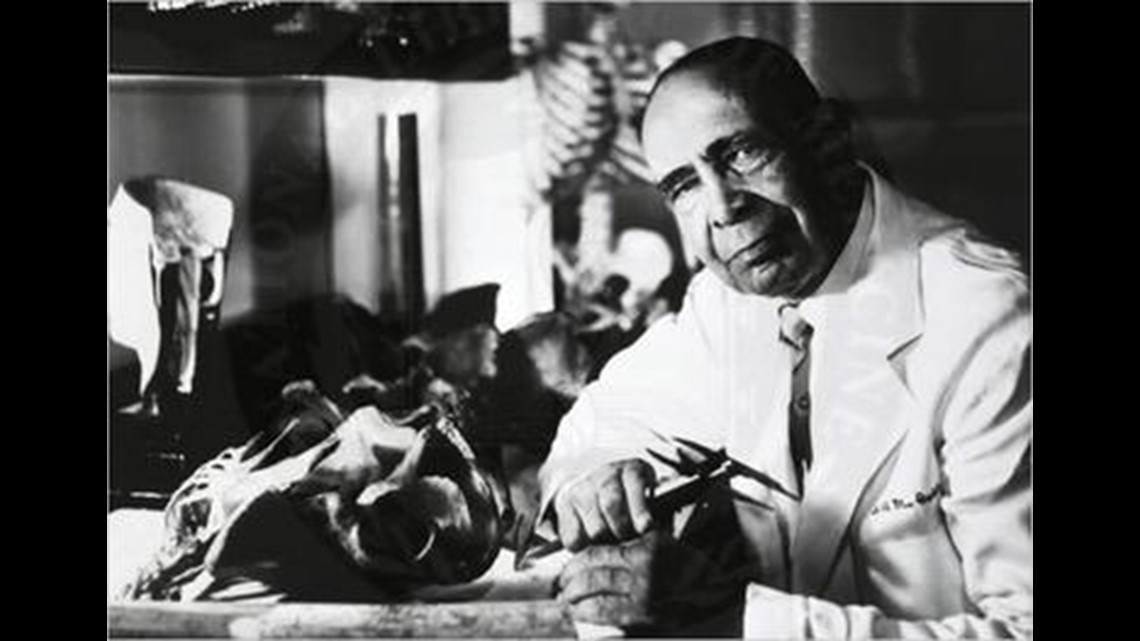 "His idea was -- to combat racism and discrimination against African-Americans people, we needed data," Fatima Jackson told WUSA9. "So, he sought it to put together a collection of African-American and others -- non-African-American skeletal remains."
Jackson holds several roles at Howard University, including being the director of the CRL.
She explained the latest project that researchers have embarked on hasn't been done before.
"Right now, we are extracting the petrous bone which is a bone in the inner ear," Jackson said, while pointing inside a human skull.
The biology professor explained the petrous bone is good for extracting DNA.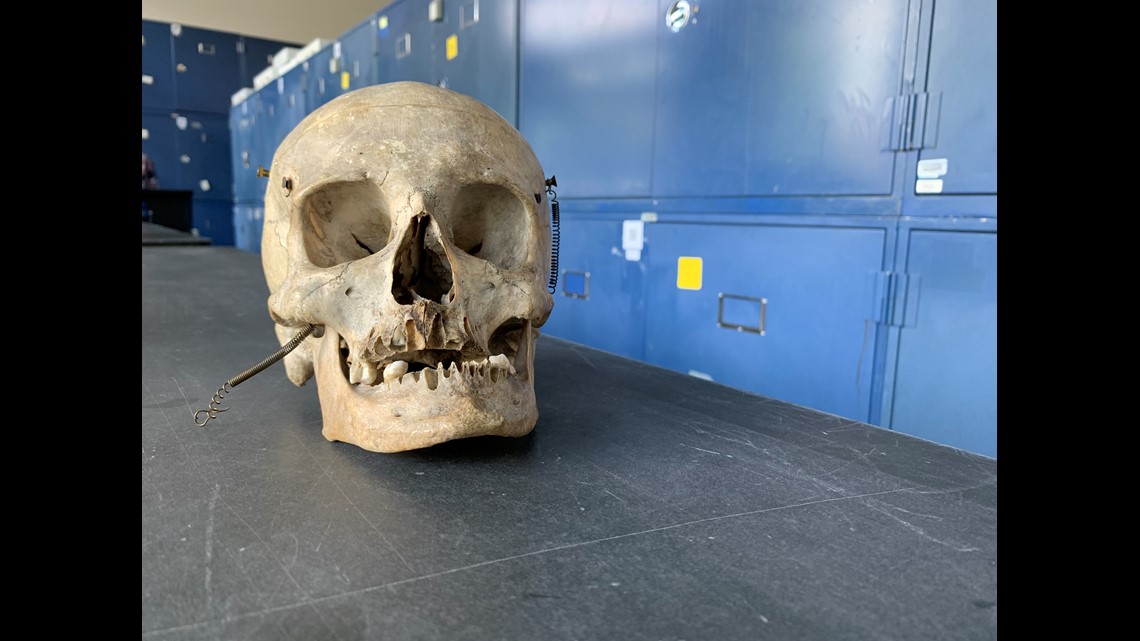 Researchers are using DNA from bones in the Cobb collection to compare genes with known susceptibility genes of whatever the individual died from.
"That will give us, for the first time ever, historical insight into the genetic susceptibilities in our population -- in African-Americans – for the diseases that continue to plague us," Jackson said.
Jackson is hopeful the findings will lead to solutions to health disparities, such as cardiovascular disease and respiratory ailments.
WUSA9 learned that most of the genetic studies that have been completed have been done on Europeans and European-Americans, according to Dr. Jackson.
She elaborated that the bulk of human genetic variations is among Africans.
"We may have genes that are not even in the standard reference gene pool," Jackson said. "It has never been done and it hasn't been a priority. That says to me that that is how business has been. This is America. We love our country, but we also recognize it has a room for growth."
Jackson said the process of extracting, comparing and documenting the data from the project could take years and more money than the lab currently has.
She's hoping to gain support from the federal government to complete the project.
"If we are fortunate enough to identify genes that increase our susceptibility to protect us against certain diseases, I think that we will have justified in the effort here," Jackson said.
Jackson told WUSA9 that if the lab is successful, it could mean ending generational curses and creating a brighter future for all people of African descent.
"My ancestors were enslaved," Jackson said. "They struggled. They tried to --every generation tried to make something of themselves and tried to make it a little better for the next generation. I see myself as a part of that legacy."