WASHINGTON — Two schools in Northeast D.C. were placed on lockdown Friday after a teen was shot in the neighborhood.
Around 2:15 p.m., police say a call came in regarding a boy found shot in the 1200 block of 49th Street, Northeast.
Both Houston Elementary School and Ron Brown High School were placed on a lockdown while detectives investigated. Principals from both schools sent letters to parents and families regarding the developing situation.
Out of an abundance of caution, Principal Camille Townsend said Houston Elementary went into alert status around 2:30 p.m., when the school administration was warned of police activity in the area.
By 3:15 p.m., the Metropolitan Police Department cleared the school to resume to normal operations, including proceeding with dismissal. Students were led through an alternate door away from police activity.
In the same neighborhood, Ron Brown College Preparatory High School was placed in a lockdown around the same time of 2:30 p.m. During the lockdown, no one was permitted to enter or exit the building.
Principal Charles Hunt said due to when school administration was informed of the increased police presence in the neighborhood, dismissal was also paused until MPD gave the all-clear around 3:30 p.m.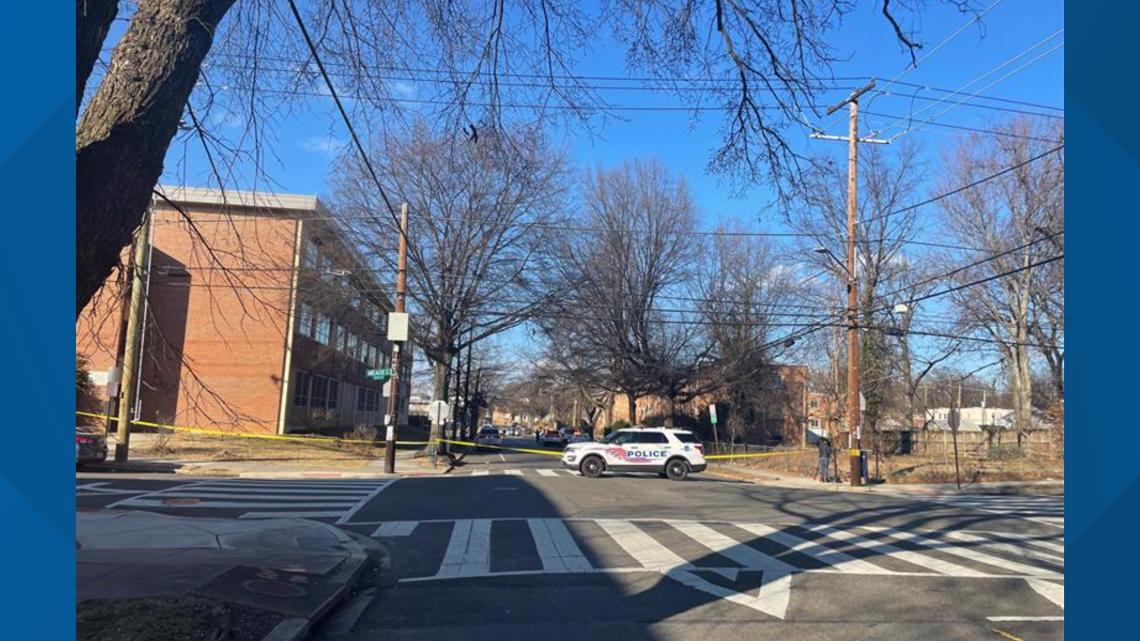 As a result of the incident, principals at both schools warned students and families that they may notice an increased law enforcement presence in the area Friday afternoon.
Police have not identified who was shot in this incident or how the shooting happened.
About an hour prior to that shooting in DC's Deanwood neighborhood, police found another person suffering from gunshot wounds near two other schools in Northwest DC.
DC Police said they found an injured man, in an alley, near Ida B. Wells Middle School and Coolidge High School.
DCPS said it placed both campuses on "alert status" in relation to the incident.
WUSA9 looked at MPD data from this year and found there have been at least twelve violent gun crimes committed within two blocks of DCPS properties, so far, this year. That accounts for one-fifth of all violent gun crimes committed in the District.
Still, DC Police data shows violent crime is down this year, compared to the same time last year, in the District.
Stay with WUSA9 we monitor the situation and provide any potential updates.