WASHINGTON — DC Police announced an arrest on Thursday in a cold case from 2006 that left a 35-year-old man dead.
Just before 8:45 p.m. on May 1, 2006, police responded to the 1400 block of First Street, Northwest for a shooting. When police arrived, they located a man unconscious and suffering from gunshot wounds.
DC Fire and EMS transported the victim, Marcus Johnson, to the hospital for his injuries where he was later pronounced dead.
DC Police posted a YouTube video in October 2012 speaking to Johnson's mother, Mildred Johnson, who pleaded for anyone with information to come forward.There was a 25,000 reward offered for any information that led to an arrest.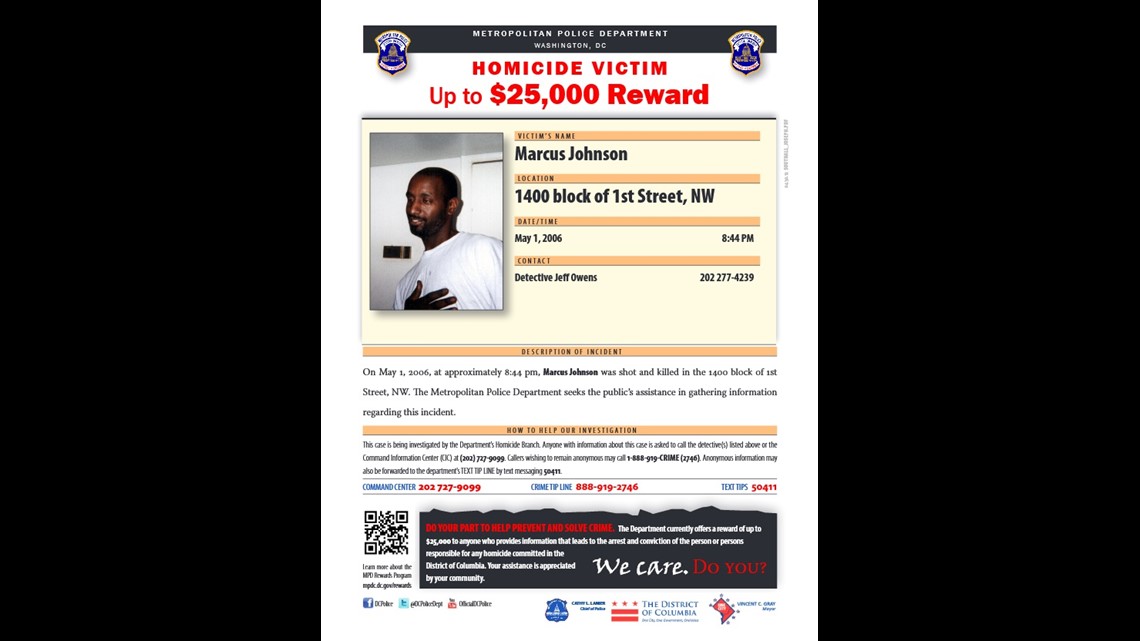 Johnson died just a few days before his 36th birthday, according to his mother.
Police said 32-year-old Levon Williams of Northwest was arrested and charged with second-degree murder on Dec. 26 for Johnson's murder.
This is an ongoing investigation and anyone with information about this case is asked to contact the Command Information Center at 202-727-9099.