WASHINGTON -- Secret Service agents arrested someone who tried to cross a security barrier next to the White House on Friday night.
Officials said it happened on the northwest side of the Treasury Building fence along Pennsylvania Avenue at about 9:10 p.m.
The person tried to cross the security barrier and was "immediately apprehended."
Officials did not release the identity of the suspect but said they are being charged with assault on a police officer and unlawful entry.
Mason Brayman, the assistant special agent in charge for the U.S. Secret Service, said there was no impact to the White House Security operations.
The White House did not immediately issue a comment, and it was unclear if President Donald Trump was in the building at the time. It did appear he was in Washington D.C. at the White House as late as Friday afternoon. He spoke at 3:30 ET from the Rose Garden on expanding healthcare options for small businesses and workers.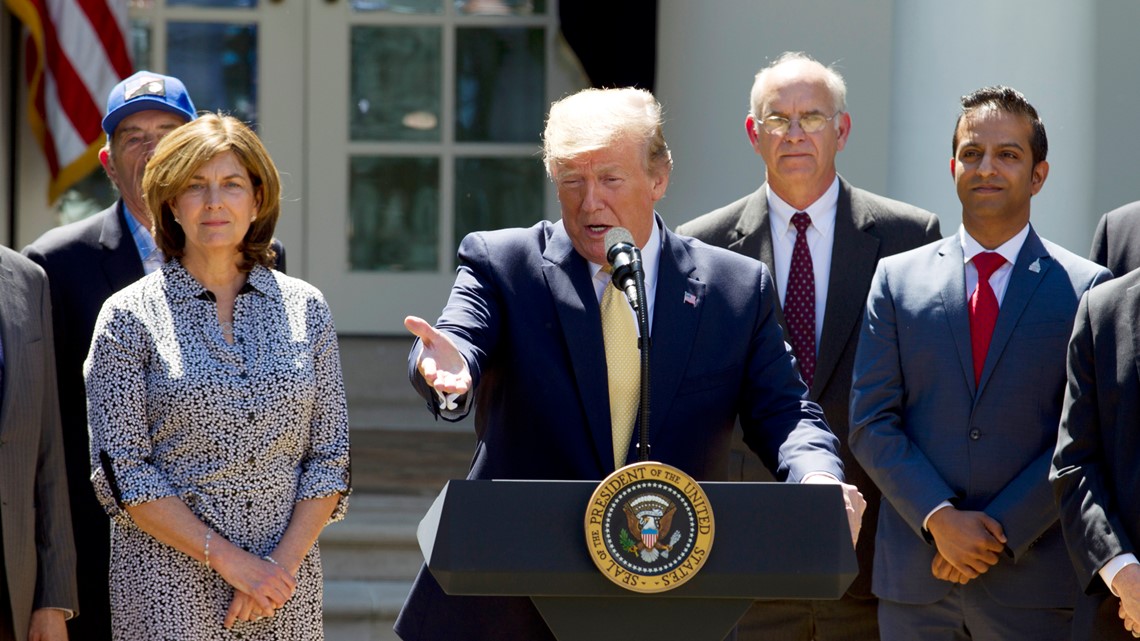 This is not the first time someone has tried to gain entry to the White House by scaling a fence. In fact, in recent years it has become such an issue, the Secret Service is planning a $64 million construction project to almost double the White House fence's current height. It will eventually be a 13-foot, 1-inch (3.96-meter) fence with wider and stronger pickets. The existing fence stands about 6-feet, 6 inches (1.83-meters) tall.
Active construction, once it begins in the summer, is expected to continue into 2021, the Secret Service said earlier this month.
In 2014, a man from Texas with a knife climbed the fence, ran across the North Lawn and got into the White House. After that, security put another, shorter fence made of metal bike racks in front of the first actual fence, so jumpers would need to get over two barriers instead of one.
In 2015, they added the "anti-climb" sharp metal points on top of the existing fence to make it harder to scale, and then restricted access to sidewalks and certain areas south of the White House in 2017 after Trump took office and a man from California with mace got onto the grounds. Previous reporting shows he wandered around for 17 minutes before Secret Service officers found him. The president was at the White House at the time of that incident.
The Associated Press contributed to this story.