WASHINGTON — Aiton Elementary School is tucked away between the homes in Ward 7. It's a school that like so many others in the District, struggles with teacher retention. The teachers at the school are leaving at a shocking rate. But there are a few educators there are finding a way to keep the students engaged.
For students and teachers who choose to stay, they are trying to break the cycle of a school that has reputation of a troubled past.
"When I was named principal and was coming here, it was nothing but bad things," principal Malaika Golden said. "(The school had the) lowest scores, kids out of control, school out of control, parents always fussing and fighting with the staff. I just heard it was a really hard place and change needed to happen."
Golden came to the school four years ago as principal, ready to make those changes for both the students and the staff. When she first got to the school, it was considered "priority" on school district's report card system. Now, the school has a three-star rating.
"We're still considered a low-performing school, but we're making improvements," Golden said. "We're making growth."
Golden's four-year tenure, albeit brief, makes her one of the veteran staff members.
RELATED: 'I'll start crying,' DC teacher goes above and beyond to make sure his students succeed
"It was a building engineer and he said, 'You know, no principal really lasts here,' and said, 'The key is strong relationships,'" Golden recalled from when she first started.
Those relationships are even more important at Aiton, considering it has the highest rate for teacher turnover in the District. More than 80 percent of the students at the school are also considered 'at risk.'
Late last year, the DC State Board of Education conducted a study looking into teacher retention. They wanted to explore the high rate educators were leaving their schools, but more importantly why they were leaving and how to fix it.
The study found nearly 20 percent of DC Public School teachers leave each year, a persistent problem in the school system. About 55 percent of DCPS teachers leave after five years. In addition to that, most DC schools do not keep the same principal for more than five years.
Check page 16 on this report to see what your school's teacher retention rate is.
According to the study, 44 percent of the teachers do not return to Aiton. That has a negative impact on the nearly 300 students that attend the school.
While they may be young, many of these kids deal with trauma most adults will never face in their lifetime.
"Some of these kids don't come out of their homes because there's so much violence and their parents are scared," said Carlene Whitmeyer, a pre-K 4 paraprofessional who has worked at the school for 34 years. "It kills me. I mean, sometimes I'm praying three or four times a day, and I'm in there talking to my maker because I see so much."
Whitmeyer has seen a lot, especially the changes over the last few decades. She went to school as a student here herself. So did her children and grandchildren. She knows how important the relationships between students and teachers are, and how hurtful it is when the teachers don't return.
"He's like an older brother or a dad because my dad is not around," said 9-year-old Markia Gaither. "He's like a dad."
Markia is referring to is her third-grade reading teacher, 26-year-old Alejandro Diasgranados, or Mr. Dias. He's been at Aiton for four years and is also among the veteran staff members.
He didn't always want to be a teacher. In fact, he was in school studying to become a physical therapist until one of students in his class called him the "N- word."
"That experience was a turning point in my life," Dias said. "That's honestly what brought me to teaching."
PHOTOS: DC teacher bring students to his graduation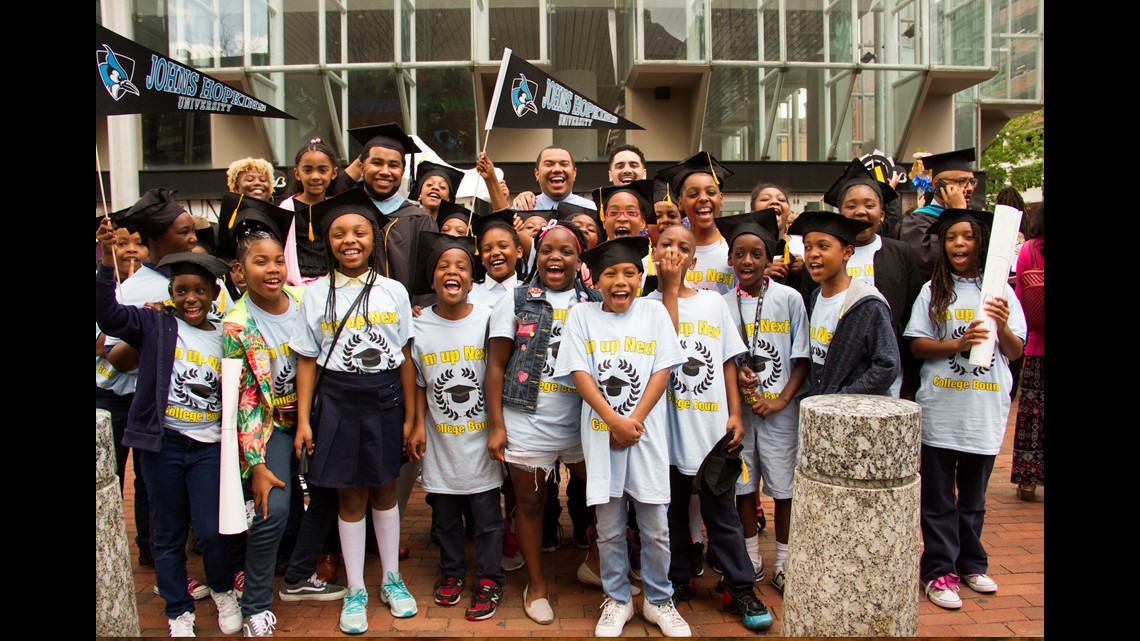 Dias believes teaching is his calling. Last May, he started an online fundraising campaign to bring his students to his master's graduation ceremony from Johns Hopkins University. He wanted them to know what it felt like to be celebrated as a student walking across the stage and to show them that college gives them access to a better life.
RELATED: 'Not just a field trip': DC teacher inspires students by bringing them to his graduation
During this school year, he gave the students admission letters to colleges around the country as they were accepted into their reading groups. In this viral Twitter video, you can see how special this moment was for them.
College is a goal Dias wants his students to take with them even after this year.
"They know (college is) on the front of their mind because not everyone goes to college. Few from who they see get to go to college and they want to be part of that select few," Dias said.
The D.C. State Board of Education realizes teachers like Dias are not staying, but they are unable to determine why.
In testimonials presented to the DC State Board of Education, teachers across the district said the high level of stress that comes with the job caused them to leave. That is just part of the reason though.
Golden believes the evaluation system used to grade teachers and the lack of preparedness for an urban school environment can be overwhelming to some first-time teachers.
"You have the outside pressures weighing on you, you have a challenging school, so it makes some people question: Is education the right choice? Did I make the right choice?" Golden explains.
For educators, like Dias, Whitmeyer and Golden, they know their work at Aiton Elementary is far from over.
"If you can dodge bullets on your way to school, if you can come to school knowing that your mom is being abused, if you can come to school knowing you haven't showered in a few days, or you haven't had a meal and raise your hands and answer questions and still have your homework completely and still be inspired to reach, then that's my inspiration," Dias said.
For those who stay, their reason why they decide to return each year is simple.
"I'm in a school where I feel like children need to be loved we need to give them the best possible opportunity here," Golden shared. "I wouldn't trade that in. I would feel like a failure if I just abandoned them."
Even at such a young age, the students feel the impact these educators are making in their lives.
"When I get I older, I feel like I'm going to succeed in life because of Mr. Dias," Gaither expressed.
PHOTOS: DC teacher raises money to bring these kids to his graduation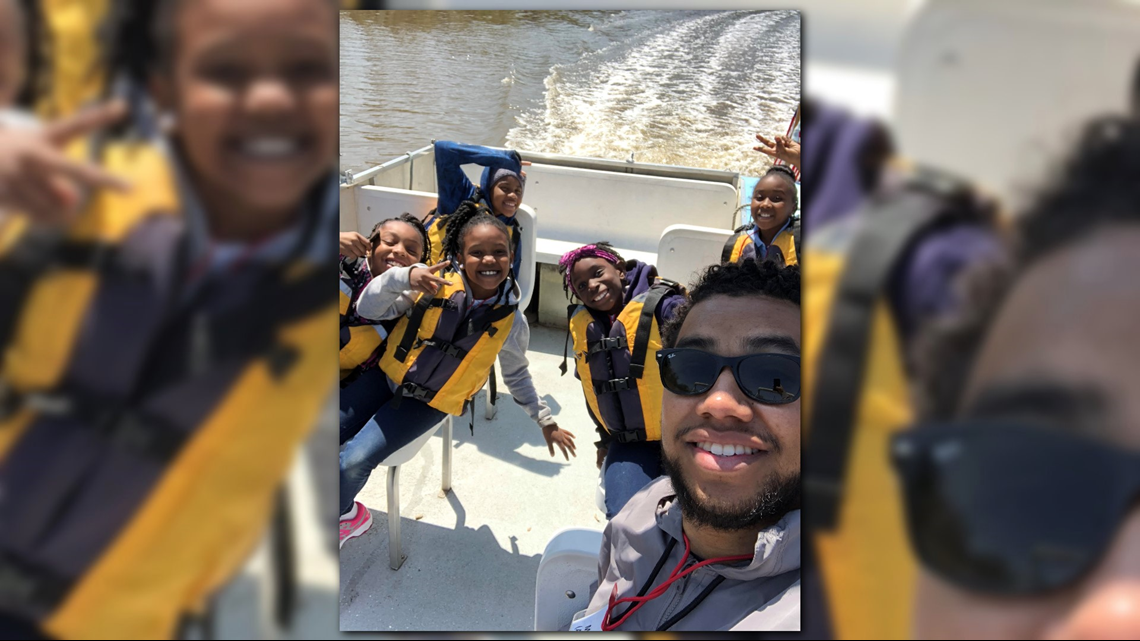 We're going back to Aiton for the next few months to better understand why our teachers are leaving and how to fix it.