WASHINGTON —
While many teenagers spend their summers at camp, hanging out with friends or working summer job, the students in one D.C. youth program are strategizing ways to decriminalize and empower other black youth.
Students at the Black Swan Academy said they are preparing for the future instead of being afraid of it.
What is the Black Swan Academy?
Through political advocacy and community service, the program inspires middle and high school students to become catalysts for change in their local communities.
The group's name is derived from the Black Swan Theory, which states that a black swan is an outlier and the more often you see these rare occurrences, the more society believes it is possible.
Black Swan Academy Executive Director and Founder Samantha Davis said the vision for the program is to mold students into social change agents with a goal of making the exception, the rule.
"For America, it's often called an exception when you see a black young person excelling academically or economically, socially… our thought is that we want to see more of that," Davis said.
The program takes students ages 12-18 and motivates them to stay involved in politics, policy and community change as soon as possible.
Francis Abbey
Netflix debuts "When They See Us"
Prompted by a discussion on the criminal justice system, Davis and her protégés took a deep dive into Ava DuVernay's Netflix miniseries "When They See Us."
The series tells the story of the Central Park Five -- five black teenage boys who were wrongfully accused and convicted in 1990 of raping jogger Trisha Meili in New York City.
Kevin Richardson, 14; Raymond Santana, 14; Antron Mccray, 15; Yusef Saalam, 15; and Korey Wise, 16; were interrogated and coerced into confessing to the crime and sentenced to 5-15 years in prison.
Wise was sentenced as an adult due to his age. The five -- now often referred to as the "Exonerated Five" -- were exonerated in 2002 after the man who committed the crime confessed.
After its release in May 2019, the elder members of the Black Swan Academy encouraged their youth to watch "When They See Us" to take notes and share them with the group.
RELATED: They were convicted 30 years ago for rape, then exonerated when the real rapist confessed
Reactions to "When They See Us"
Myah Davis, a 15-year-old at Eastern Senior High School in D.C., spent two years with the Black Swan Academy.
Davis shared that she felt sad and heartbroken when watching the stories of the Exonerated Central Park Five.
"They had futures. They had places to go, and it got messed up for no reason because people didn't want to look at the evidence right in front of them," she said.
Davis said she finished the series feeling worrisome.
"It can happen to anyone. Anybody can be put in that position. It's a position that no one wants to be in, and it can cause a lot of emotions for the community and for the families of the people," Davis said.
Despite the challenges Wards 7 and 8 face with violent crime, Davis said she thinks BSA's efforts with violence interrupters in the street and encouraging black youth to stay out of bad circles -- have been effective thus far.
Samaria Short, who is the same age as Richardson and Santana were at the time, said she learned about the case from her eighth-grade teacher.
When asked how she felt watching the miniseries Short said, "These kids were put in jail at a young age, didn't have any rights, didn't have nothing... I just felt like that wasn't fair and it hurt to watch."
Students share emotional response to the story of the Central Park 5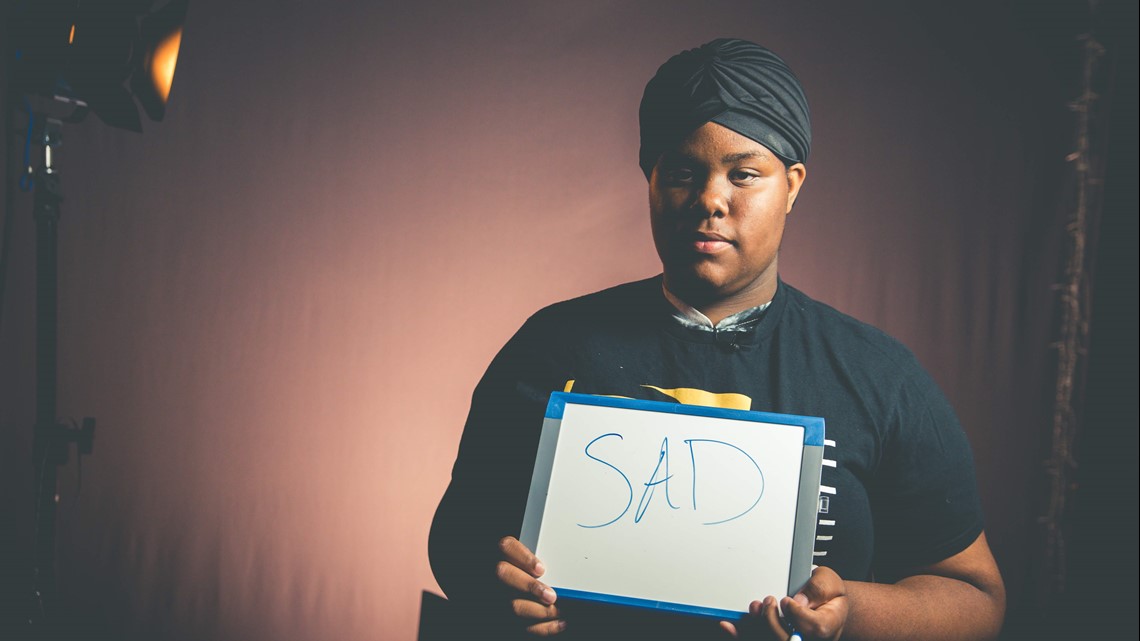 Although she may not have all the answers at just 14-years-old, Short said there is one thing she can do to take on institutional racism and its impact on the criminal justice system.
Ceon Dubose, a 17-year-old student at IDEA Public Charter School, said the more she watched the series, the more angry she felt.
"They didn't do it. [The prosecutors] forced them to say they did it," Dubose said. "It was 1,001 people in the park and out of those 1,001 they chose those five kids -- they were young. They didn't know any better."
RELATED: 'He's the magic' | Central Park 5 members talk seeing Korey Wise's tragic struggle in 'When They See Us'
Dion Harrison, a co-lead instructor for the ninth-grade cohort of BSA, said he wanted the students to watch parts of the series as part of a larger discussion on criminalization of black people in D.C. and across the country.
"Just the storyline is something that's scary. It's like a horror story that people tell their children, 'If you act bad, the police are gonna come and get you.' So, I think it's real enough to talk about and to watch," Harrison said.
Harrison expressed how the series bridges the gap to connect historical instances such as slavery, to the brutal murder of Emmett Till and the police brutality happening today.
Francis Abbey
"It hasn't ended. It's so normalized to be stopped by the police and to be taken to jail. I, myself, have gotten stopped by the police multiple times," Harrison said. "People have those experiences and some people get to walk away and some people don't. I can prepare [the students] to be smart and to be strong and to be wise about what they do and how they go about that situation."
Harrison and other program leaders said they plan to continue to educate students on their rights and how to interact with police.
A case that hits close to home
Students in the program also learned about the Catherine Fuller murder -- a D.C. case strikingly similar to the Central Park jogger case. Fuller was beaten, raped with a metal pipe and murdered in an alley behind H Street, Northeast in 1984.
Based on an anonymous tip about a few teenagers who hung around a park, police created a theory that those teens were a part of the 8th Street Crew, who were responsible for the crime, the Washington Post reported.
Seventeen young black teens were charged in the case, eight were found guilty and six remain in prison. Police have not identified who actually committed the crime and those charged maintained their innocence.
"Anything could happen. I could walk down the street and a police officer could come up to me and say, 'I did something that I didn't do,'" Ceon Dubose said expressing her concern with police interactions in the District.
What's next for The Black Swan Academy?
Samantha Davis said her program will continue to work with the community to support black youth and not criminalize them.
"Every other day there is something in the news or something happening personally or within our communities that reminds us that black lives don't always matter in the eyes of society. It's been really fulfilling to be surrounded by young people who are demanding like, 'Yes, we do matter and you will see us,'" Davis said.
The Black Swan Academy has already honed in on decreasing gun violence beyond policing through community mediation and mental health support and tackling affordable housing and housing instability in D.C.
The group was pivotal in the passing of the Fair Access to School Act -- bans suspensions on minor offenses such as dress code -- which disproportionately impacts black girls and reduce the duration of how long young people can be suspended for.
"What strikes me most in what I've seen, is just their embodiment of power and really believing and owning that they do have a voice, that they do have power, that they can make change and they've been doing that through their advocacy work," Davis said.
Stay up to date with The Black Swan Academy's latest advocacy projects through their website and Facebook page.
Sign up for the Get Up DC newsletter: Your forecast. Your commute. Your news.
Francis Abbey