WASHINGTON — From flashy stars and stripes to family-fun events, we've got you covered this July 4. Check out these star-studded Independence Day celebrations in the District, Maryland and Virginia area.
Salute to America: Honor America's armed forces with President Trump at the Lincoln Memorial from 6:30 p.m. to 7:30 p.m. Salute to America will feature military demonstrations, flyovers and performances by the Old Guard Fife and Drum Corps, the U.S. Army Band, the Armed Forces Chorus and the United States Marine Corps Silent Drill Team.
A Capitol Fourth: Grammy Award-winning music legend Carole King, multi-platinum recording artist Vanessa Williams, Grammy Award-winning singer-songwriter Colbie Caillat and the National Symphony Orchestra will perform at the West Lawn of the U.S. Capitol. Concerts will run from 8:00 p.m. to 9:30 p.m.
Fireworks Display: This year's national fireworks show is changing. The Trump administration is moving the federal government's official July 4 fireworks display away from the Lincoln Memorial Reflecting Pool, where it has happened for almost 20 years, so the president may deliver his speech there, according to the U.S. Interior Department. The spectacular firework display will launch around 9:00 p.m. West Potomac Park. Spectators should still be able to see the show from various areas around the National Mall, including the World War II Memorial, Constitution Gardens and rooftop bars.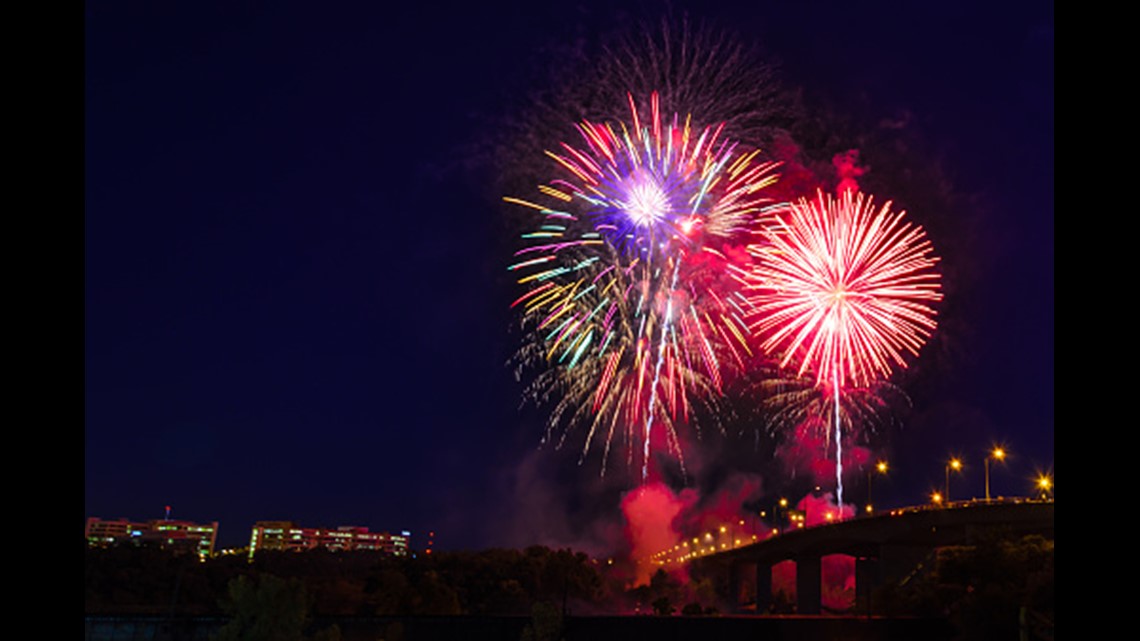 Annapolis: This city's Independence Day celebration kicks off with a patriotic parade from 6:30 to 8:00 p.m., heading down West Street, wrong way around Church Circle and down Main Street. Starting at 8:00 p.m., commercial radio station WRNR will air a special holiday playlist to accompany the dazzling fireworks display that starts at 9:15 p.m. from Annapolis Harbor.
Bowie: On July 2, The City of Bowie will host a free concert and fireworks display at Prince George's Stadium. The concert, put on by The Fabulous Hubcaps, will begin at 7:30 p.m., and fireworks will launch at 9:15 p.m. Attendees can expect songs by Tom Jones, Billy Joel, The Drifters, Benny Goodman, Cher, The Platters, Elvis, Buddy Holly, Tina Turner, Frank Sinatra, Little Richard, the Beach Boys and many more.
Gaithersburg: This year, the Celebrate! Gaithersburg Festival and Independence Day fireworks will be combined into one giant SummerFest event. On June 29, concerts and celebrations will start at 5:00 p.m. and fireworks will launch at dusk. After the show, the Summer Glo After Party will light up the Skate Park with glow-in-the-dark DJs, giveaways and activities, lasting from 10:00 to 11:30 p.m.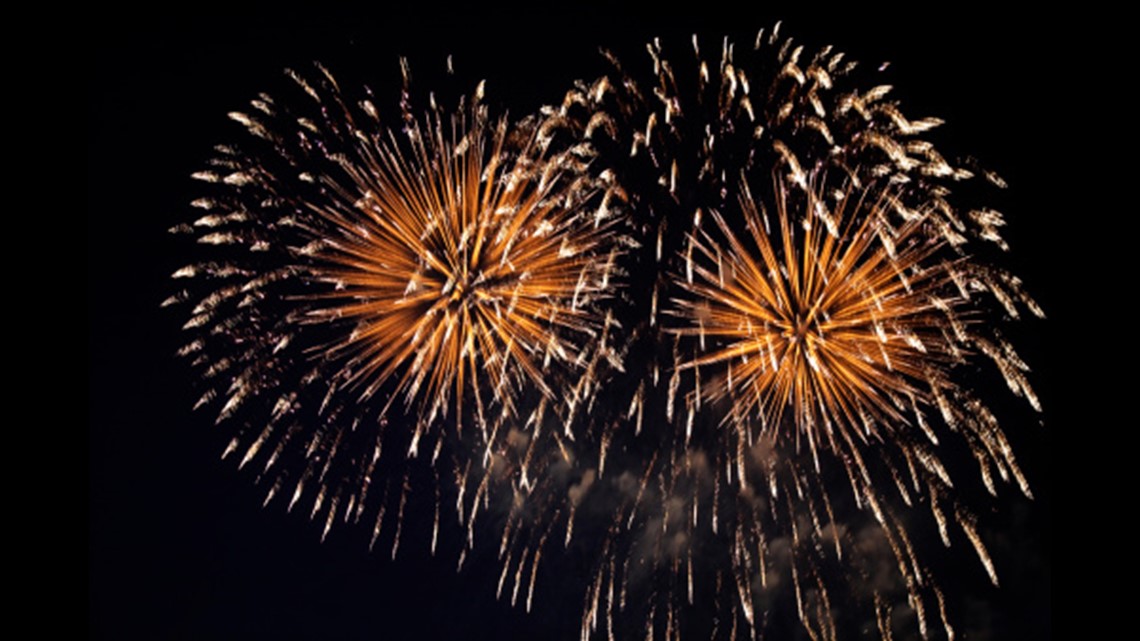 Alexandria: On July 13, the city will celebrate America's 243rd birthday and Alexandria's 270th birthday with festivities along the Potomac waterfront at Oronoco Bay Park. Starting at 7:00 p.m., attendees can enjoy patriotic birthday cake and live music by the Alexandria Symphony Orchestra before watching a dazzling firework display over the waterfront at 9:30 p.m.
Fairfax: Rain or shine, the City of Fairfax will kick off its 53rd annual Independence Day celebration with a parade downtown from 10 a.m. to noon on July 4. The parade will start at 4100 Chain Bridge Road and then loop around Main Street, University Drive and Armstrong Street. Attendees can enjoy music and dancing during Fairfax High School's Evening Show at 6:30 p.m. before on-stage entertainment starts at 7:00 p.m. A spectacular show of fireworks will follow.
Herndon: Head over to Bready Park at 6:30 p.m. on July 4 for family-friendly fun, patriotic arts and crafts, live music, food and more. From 7:15 p.m. until dark, Guys in Thin Ties will perform popular covers for everyone to enjoy. Herndon's fabulous firework display will start around 9:30 p.m.