WASHINGTON — Due to temperatures in the upper-20s that will feel like the low-20s because of wind chill, a Hypothermia Warning has been activated across the District. The warning is issued to start at 7 p.m. on Dec. 19.
The District has seen multiple Hypothermia Warnings issued so far this season. The most recent was just one week ago, on Sunday, Dec. 12.
The National Weather Service (NWS) reports that although temperatures will be 28 degrees, it will feel more like 23 degrees due to wind chill.
"These temperatures significantly increase your risk for hypothermia and frostbite," the service said.
Hypothermia Alerts are activated when the National Weather Service (NWS) forecasted temperature, including wind chill, is or will be 32°F or below; or, when the temperature is forecasted to be 40°F or below and the forecasted chance of precipitation is 50% or more.
"For someone who's been outside for a prolonged period of time hypothermia can set in really really fast," Melvyn Smith, the DHS homeless services outreach coordinator, said. "It usually starts in their fingers or their lower extremities and if you're not properly dressed or covered up the exposure can be very deadly."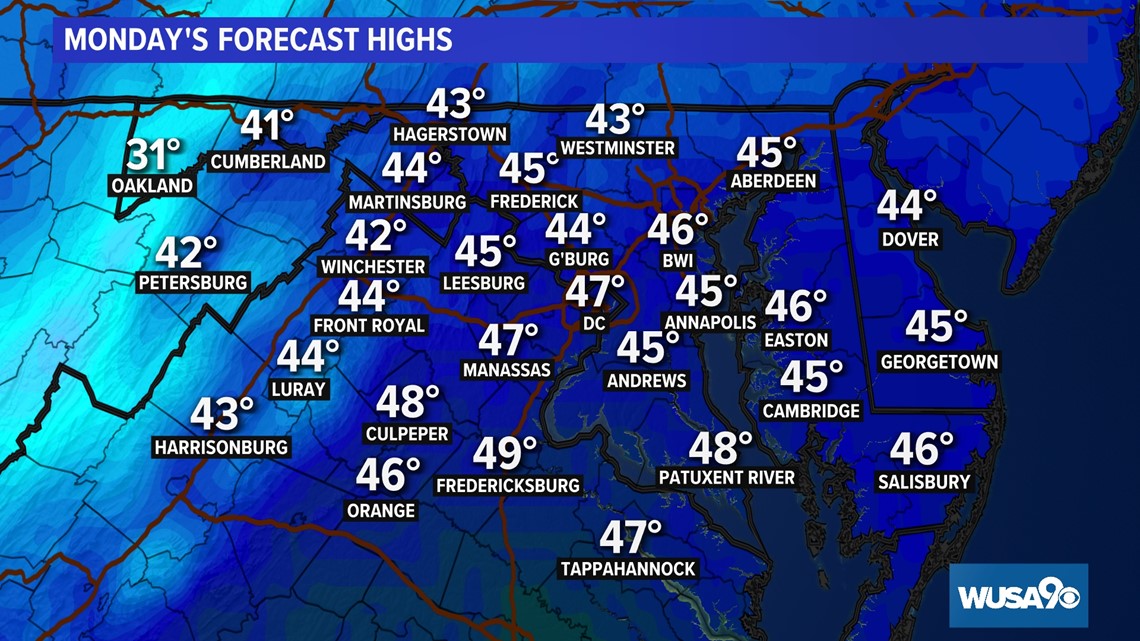 Tips for staying safe during a Hypothermia warning include staying inside if you can, and limiting exposed skin when you do go outside. Checking on the most vulnerable community members, and knowing the signs of hypothermia is also recommended during extreme temperature changes.
"Stay vigilant and help neighbors experiencing homelessness in need of shelter by calling the Shelter Hotline at 202-399-7093," the city has said previously via a press release.
On-demand transportation to a local shelter is available 24-7 during hypothermia season, which runs Nov. 1- April 15.
"They also are doing welfare checks throughout the night, checking on folks that won't come in," Smith said.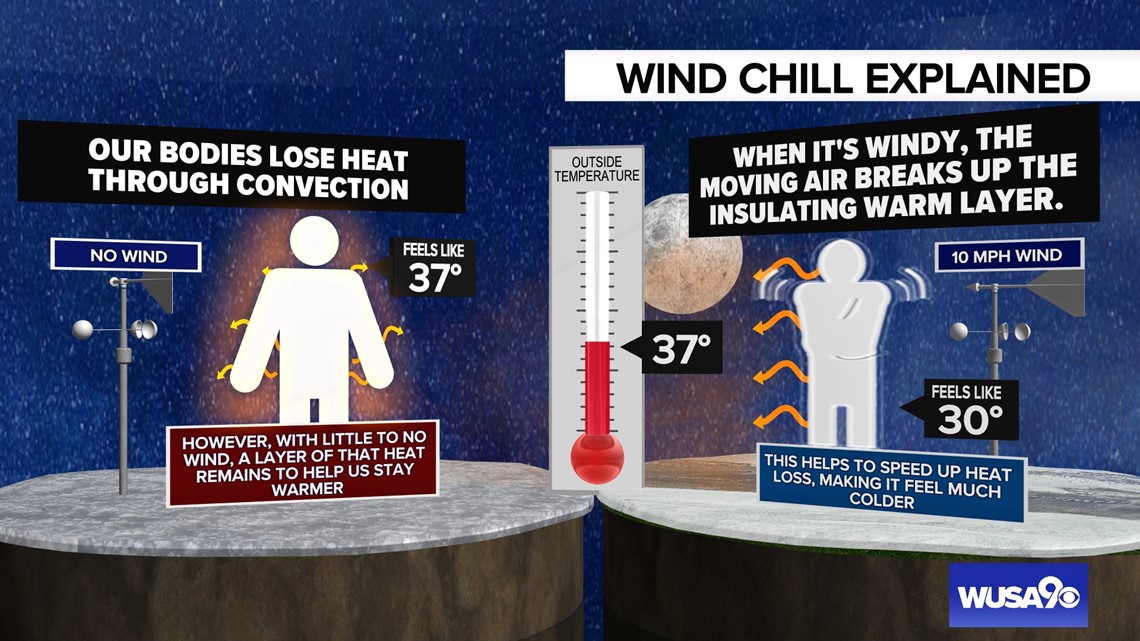 Here are the seasonal shelters that will be open during the warning (find addresses on the map below):
Adams Place (Men)
801 East (Men)
New York Avenue (Men)
Harriet Tubman (Women)
Pat Handy Legacy (Men)
Pat Handy Swing (Women)
St. Josephine's (Women)
Downtown Day Center (Men)
Sherwood Recreation Center (Women)
"We have a number of District residents who have been displaced -- some recently and some over the years -- and being able to find somewhere that they can go inside that's warm and can get a hot meal and not really having to worry about sleeping outside makes a big difference for a lot of people," Smith said.
According to the Mayo Clinic, Hypothermia sets in when your body loses heat faster than it can make it, causing your body temperature to become severely low. If it goes untreated, it can lead to heart failure or even death.
Here are a few warning signs of hypothermia:
Shivering
Slow breathing
A weak pulse
Slurred speech
Confusion
Lack of consciousness
Infants turning bright red/having cold skin
Here's how to prevent hypothermia:
Cover your head, face, neck and hands
Avoid activities that will leave you sweating: wet clothes and cold weather don't mix
Wear several layers of clothing -- materials like silk and wool hold body heat better than cotton
Keep yourself as dry as possible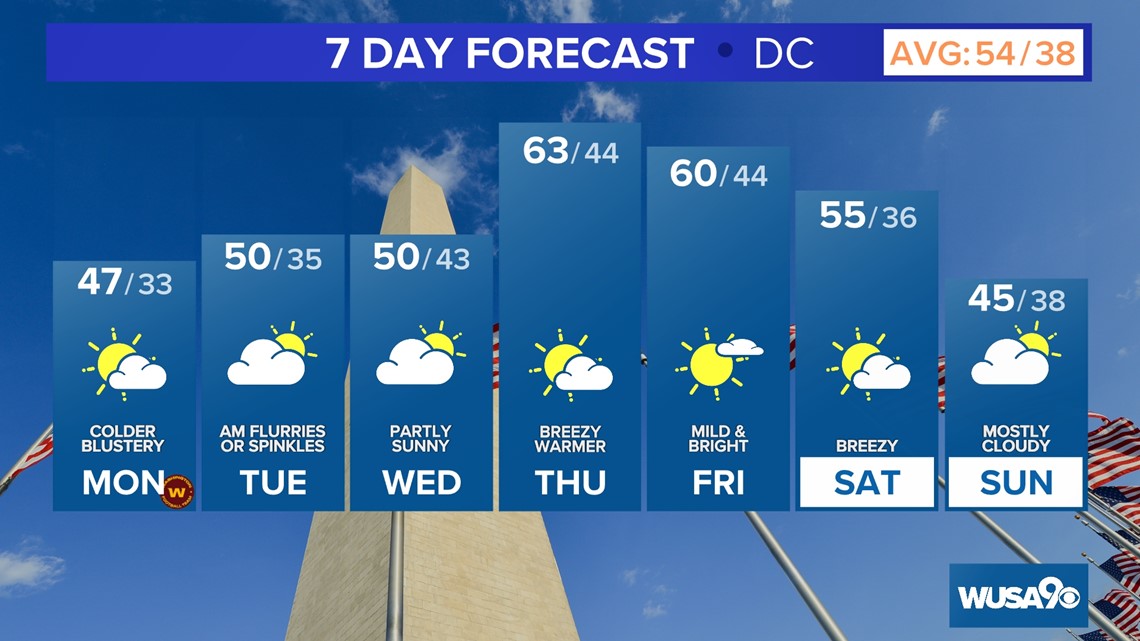 WATCH: Mayor confirmed that Angela Hill, a D.C. woman experiencing homelessness, died in the elements during a winter storm in Feb. 2021. Sadly, Hill was never able to get to one of the city's shelters.