WASHINGTON — Beginning on Monday, DC Water said residents of the district, as well as parts of Arlington County and Fairfax County, may have started to notice a slight change in the way their tap water tastes or smells.
Chlorine will be used as the disinfectant in all drinking water processed by DC Water instead of chloramine until May 17th. This is a routine change that happens every spring, according to DC Water, and the change in taste and/or odor do not pose any health risk.
"This is our annual switchover which will allow DC Water to flush the systems," Washington Aqueduct General Manager Rudy Chow said. "The water meets all the standards and exceeds all the EPA standards."
"DC Water purchases treated drinking water from the Washington Aqueduct," DC Water said in a statement on its website. "Each year, the Aqueduct switches disinfectants from chloramine back to chlorine to clean our water distribution system and improve water quality."
DC Water is required by the EPA to take more than 200 samples per month to test for chlorine concentration. Chlorine levels up to 4 milligrams per liter are considered safe in drinking water, according to the CDC and EPA. Those sample results can be found here.
"During the temporary switch, DC Water will also conduct system-wide hydrant flushing to enhance water quality," DC Water said.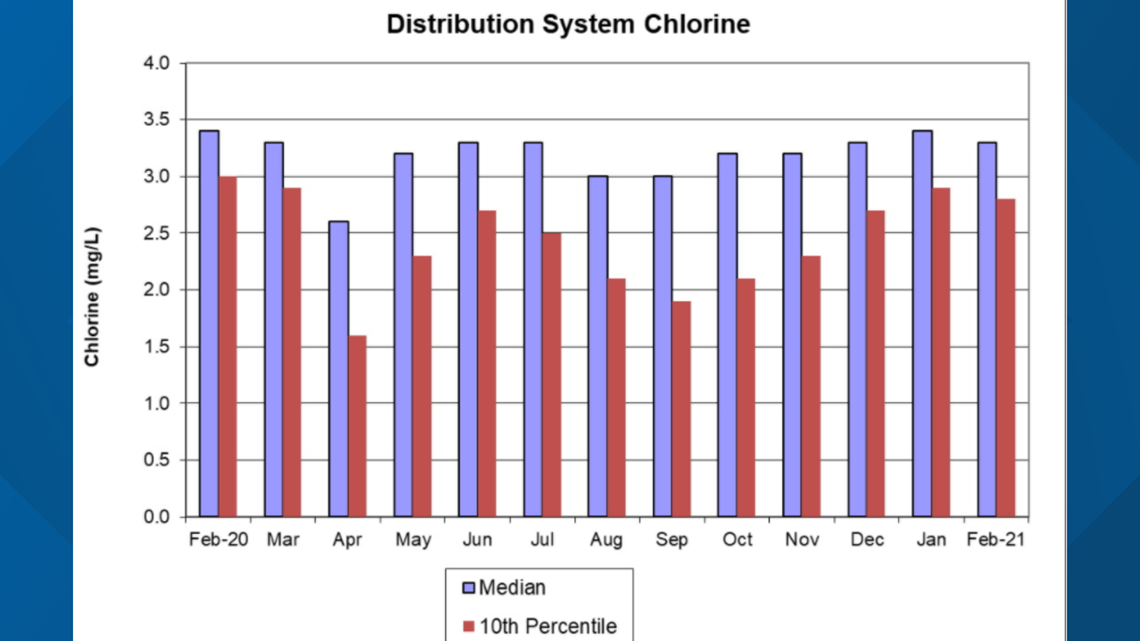 To reduce the taste or smell of chlorine in tap water, DC Water recommends:
Running the cold water tap for two minutes; if you aren't using water sources for several hours, increase the run time to 5-10 minutes.
Refrigerate cold tap water in an open pitcher. Within a few hours, the chlorine taste and odor will disappear.
Some filters may reduce the chlorine taste and smell, such as devices installed on your faucet tap or pitcher-style filters. Use a filter certified to meet NSF standards and replace the filter as recommended by the manufacturer.
By making the change to chlorine for a few weeks, Chow said the area could maintain its high water quality.
"It keeps the pipes clean and prevents any kind of build-up," he said. "We make sure that the delivery pipe can distribute the cleanest water we can put through."
According to the EPA, chloramine and chlorine are the two most common disinfectants used to treat drinking water and have been used by water utilities since the 1930s.
Water that contains chloramines and meets EPA standards is safe to use for:
Drinking
Cooking
Bathing
Other household uses
"Dialysis centers, medical facilities and aquatic pet owners should take precautions during the temporary switch to chlorine," DC Water says. "Most methods for removing chloramine from tap water are effective for removing chlorine."