The Reeves Center is located in D.C.'s historic U Street corridor, which has been a longstanding and historic hub of cultural, educational and commercial life for African Americans in D.C. The area continues to be one of the District's most flourishing destinations.
Reeves CMC Venture and Legacy Community Partners are vying for the opportunity to redevelop the Reeves Center. They shared their visions for what a revitalized Reeves Center should look like in separate presentations last week.
Reeves CMC Venture would bring a new NAACP headquarters, along with a 116-room hotel, 322 units of mixed-income multifamily housing, a 17,000-foot public plaza named after Frederick Douglass and a 200-seat amphitheater named after Marion Barry.
"Having a hotel was a big push of mine to create daytime foot traffic for the area to create that balance between daytime and nighttime uses," said Ward 1 Councilmember Brianne Nadeau. "More affordable housing has been a big priority of mine everywhere in Ward 1, but especially on this site, where we have the ability to build higher."
Reeves CMC Venture's plans include 22,500 square feet of retail to include local-area businesses and community nonprofits. The space would be anchored, according to the presentation, by a restaurant concept by Top Chef alum Carla Hall and the Dave Chappelle Comedy Club.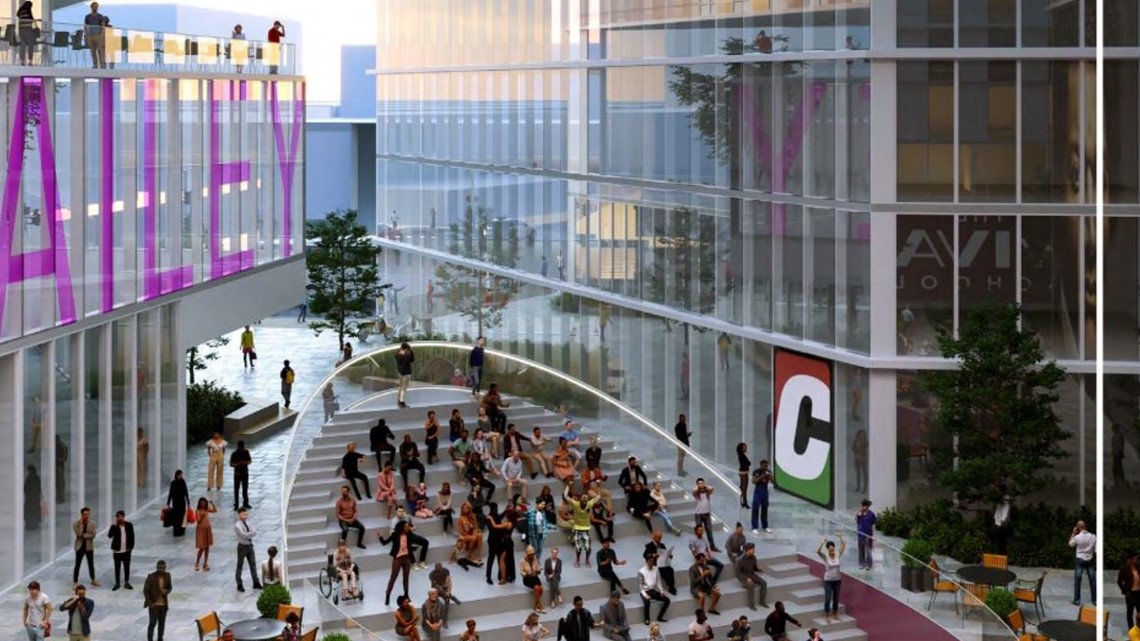 The plan would also include 44,000 square feet of arts, education and entertainment related programming, including Alvin Ailey, and new homes for the VIVA School, the Washington Jazz Arts Institute, and Christian Tabernacle Child Development Center.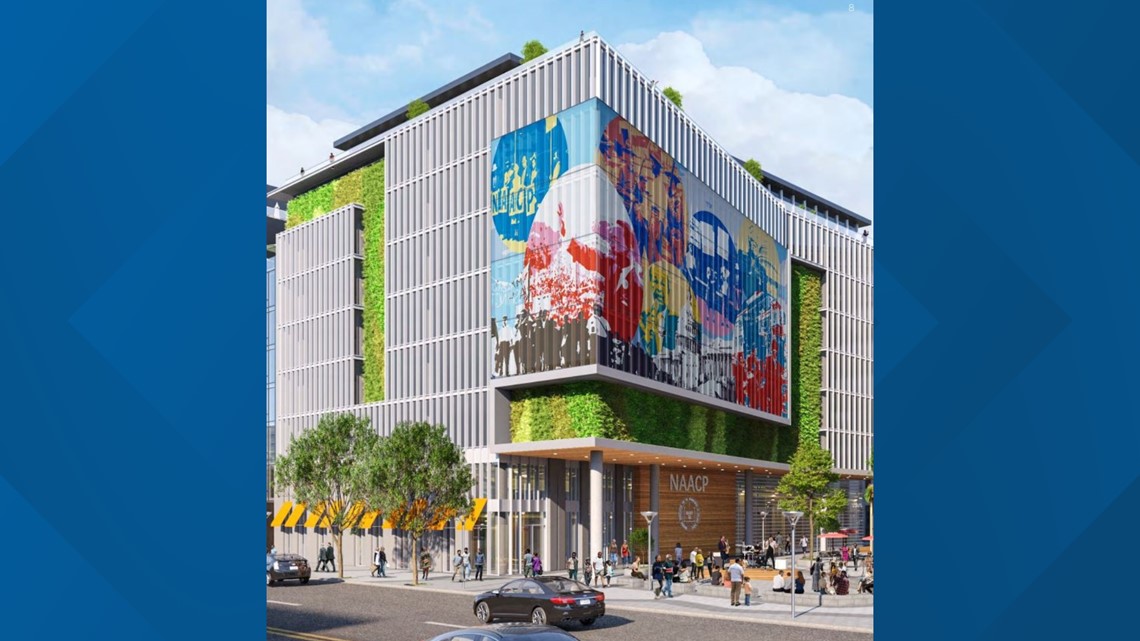 Legacy's plan also includes a new NAACP HQ, along with a hotel called the Moxy, which would have 150-180 rooms.
Legacy's plan also includes Marion Barry Square, which would include an 8,500-square-foot food hall and 13 other businesses, including a space for DC Central Kitchen.
"U Street is really struggling since the pandemic and it's not only because of things shutting down, but it's also the way that the world has been since things have reopened," Nadeau said. "So even though crime and violence are down in the District and in Ward 1, people still really feel violence related to nightlife acutely in the U Street corridor and that's why I've led the youth street safety initiative. We have a lot of work to do and the US Street corridor, this anchor is a really important piece of it."
The late Mayor for Life, Marion Barry, brought the Reeves Center to the U Street corridor in 1986. The government building is named after DC civil rights attorney Frank Reeves who worked on the landmark case, Brown vs. Board of Education.
Opponents say that history is the reason why they're circulating a petition asking the city not to tear down the building and renovate instead. The watchdog group - Friends of the Frank Reeves Center - said both plans exclude community members and would only deepen the economic divide.
"Since 2010, it's been over $100 billion and redevelopment. Yet, we still have double digit unemployment in the black community. And we have an affordable housing crisis. So that tells us that somebody's not following up on these commitments that these developers are making," said Ernest Johnson CEO/Chairman of The Friends of Frank Reeves Center. "We're sure that the buildings can be renovated that we can provide affordable, quality jobs, economic opportunities, small business incubators. We want Frank Reeves art and community museum, we want to put a movie theater bowling alley, and a roller-skating rink."
The group has its own proposal which renovates the building, adds affordable housing, a skating rink, and bowling alley. They also have concerns about the selection process and the $47 Million it would cost to move the current government IT infrastructure if the building is demolished. You only have a small window to weigh in on the proposals - until Feb. 10. It will then go before the Council. The city hopes to break ground in 2025.
DC Mayor Muriel Bowser expects to pick one team to move forward with their plans for the Reeves Center in February.