WASHINGTON — Police in D.C. say they've found the woman they were searching for after confirming their investigation into an armed kidnapping in Northwest Wednesday morning.
Lt. McHauly Murphy with MPD's Second District originally announced that police were looking for 30-year-old Selita Lee. Police said they believe she was kidnapped by her boyfriend, Marquez "Mikko" Antonio Parker, age 44, who they are still searching for.
Metropolitan Police Department officers were called to the 2900 block of Van Ness Street Northwest after a concierge at an apartment complex there said they witnessed a woman in distress around 3 a.m.
The concierge at the AVA Van Ness told officers he saw the woman being forced into the trunk of a sedan by a male suspect who left the scene, police said.
MPD investigators were looking for a gold Ford Fusion with DC tags GR9973 in connection to the incident. Police say the vehicle was recovered unoccupied in the 3500 block of Ames Street Northeast in D.C.'s Sixth District.
Parker is described by police as about 5 feet 8 inches tall with a medium build and about 140 pounds. He was last seen wearing a white T-shirt, light blue pants, and white shoes.
Police say he was carrying a black satchel and is armed with a black handgun.
Investigators released photos of Parker Wednesday morning, asking anyone with information to call them.
Anyone with information about this case should contact police by dialing 911, texting the department's tipline at 50411 or calling 202-727-9099.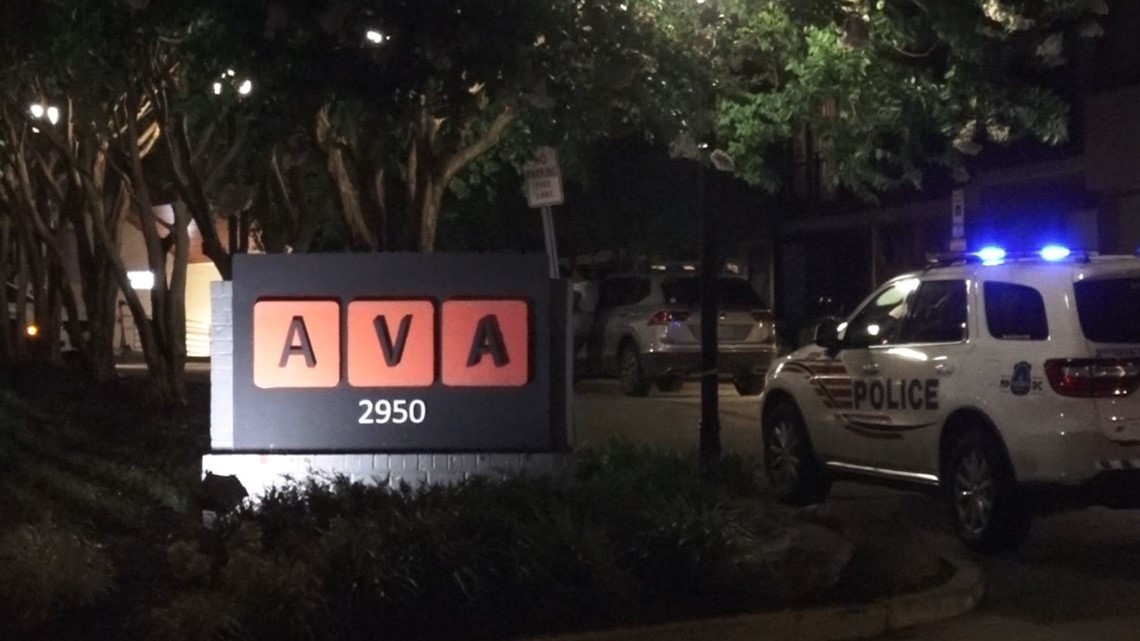 This is not the first time the AVA Van Ness has been the scene of a crime.
In April, a quadruple shooting left a man, two women and a 12-year-old girl hurt. Following the shooting, 23-year-old Raymond Spencer of Fairfax Virginia was found dead in an apartment at the AVA Van Ness, from which he was firing shots, according to DC Police. At the time, Police Chief Robert Contee III said Spencer had a "sniper-type setup" in his fifth-floor apartment.