A video gaining attention on social media shows three black boys being confronted by seven police officers.
The group of young children was stopped and frisked in Southeast, D.C. days before Christmas.
Three officers are first seen questioning the boys in the video after an elderly man called police saying three young people threatened him and pulled out a knife.
"The boys — from what I was hearing — were saying that that's not how the story went and that actually the man was threatening to hurt them," Gory told WUSA9.
Gory said it appeared the situation was being resolved, but then four more officers rolled up, stopped the boys again, and frisked them.
"I think that for me it was really hard to see," Gory explained. "They were so little, and their bodies are just so small, and their pockets are being dug into. Their little legs are being touched. I think that it just seemed probably a little bit of a scary moment for them. I felt scared and sad also for them."
Gory posted the video on Facebook where it was shared more than 700 times and got dozens of comments.
One person commented that the situation showed layers of racism and oppression, and another person simply said: shame.
"Of course, I didn't know the details about what happened, but to me it seemed excessive," Gory said.
However, a few people supported the officers and said they were trying to do their jobs by responding to a reported threat.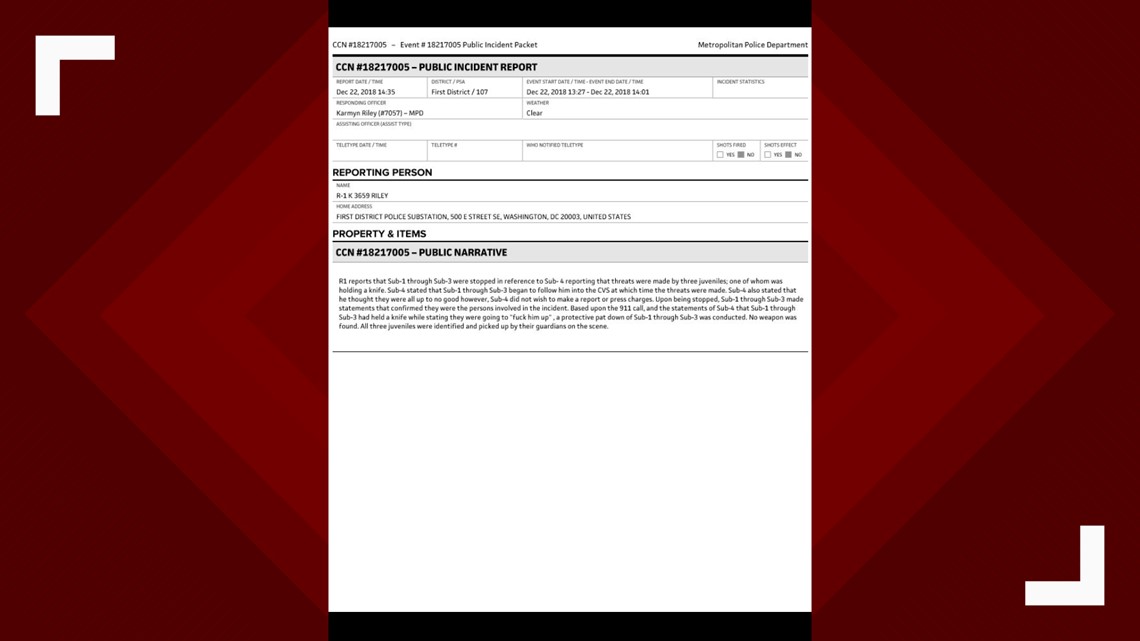 "I think that this response maybe, yes, followed the rules that have been set in place for our officers. When asked then what are they supposed to do, I think that it's not about those individual officers – something that needs to necessarily change – it's the system in which they exist," Gory told WUSA9.
DC police did not find any weapons, the boys were released to their family members, and no charges are expected to be filed.
Police say the man who filed the report did not want to press charges when they arrived on the scene.