Prosecutors won't file criminal charges against the Metropolitan Police officer who shot and killed Terrence Sterling last year, the U.S. Attorney's Office for D.C. announced Wednesday afternoon.
Still, MPD has asked for the officer's resignation, Washington Mayor Muriel Bowser said in an online statement.
The U.S. Attorney's Office cited "insufficient evidence" after conducting several interviews and reviewing photos and videos from the scene.
"Following this review, the U.S. Attorney's Office has concluded that there is insufficient evidence to prove beyond a reasonable doubt that the officer violated Mr. Sterling's civil rights by willfully using more force than was reasonably necessary, had the necessary criminal intent when he shot Mr. Sterling, or was not acting in self-defense," a news release stated.
The attorney's office said at approximately 4:20 a.m. on Sept. 11, 2016, Officer Brian Trainer and his partner, who was behind the wheel, were stopped at a light on U Street Northwest. Sterling pulled his motorcycle in front of their cruiser.
Sterling briefly looked over his shoulder at the officers and then sped through the red light, the office reported.
Officers then chased Sterling through D.C. at high speeds. Witnesses said Sterling was driving his motorcycle at excessive and sometimes dangerous speeds--estimated at 100 mph or more, at times.
Police caught up with Sterling at Third and M Streets NW and pulled into the intersection to try to block Sterling. Trainer took his gun out of the holster and held it at his side while he started to get out of the cruiser.
Officers said that's when Sterling revved his motorcycle and rammed it into Trainer's partially opened door. The impact left a dent in the cruiser's door and a bruise on the officer's knee.
Officer Trainer reacted by shooting Sterling twice. The bullets hit the 31-year-old in the right side and neck. The gunfire happened about seven minutes after police first spotted Sterling.
Sterling did not have a weapon on him.
Toxicology results show Sterling's blood alcohol content was .16, which is twice the legal limit in D.C. He also tested positive for THC, the active ingredient in marijuana, the Attorney's Office said.
"The officers' pursuit of Mr. Sterling lasted several minutes and covered approximately 25 city blocks. During that time, Mr. Sterling pulled in front of the officers' marked cruiser, looked directly at them, and then sped through a red light; drove approximately 100 miles an hour in an urban environment while running several more red lights; narrowly averted collisions with another police cruiser and a civilian; and refused multiple times to surrender to the lawful authority of the police," the office said, summarizing what their investigation revealed.
Both officers have been on paid administrative leave while the review was underway.
Officer Trainer was wearing a body camera when he shot and killed Sterling. However, he did not turn it on until one to three minutes after the shooting, which violated police policy. Once he did, the video showed a graphic scene of a second officer trying to give Sterling CPR.
"The District has one of the nation's largest body-worn camera programs with expansive rules on public access to footage," Mayor Bowser added. "As I said at the time and I say again today: it is unacceptable that in this incident, the officer failed to activate his body-worn camera in violation of MPD policies. For that reason, I ordered MPD to change its policy and require officers to confirm with dispatchers that they activated their body-worn cameras when responding to incidents."
According to the $50 million civil suit the family filed against the Metropolitan Police Department, police admitted the officer illegally chased Sterling down 3rd Street Northwest.
"This is not about me being against the police department. This is about me getting justice for my son," said Sterling's father, Isaac.
"He wasn't ready to go, but he didn't have a choice. [The police] chose," said Sterling's sister, Chrystal.
"This was a tragic death of a young man who was much beloved by his family and friends," Mayor Bowser said.
On behalf of the residents of the District of Columbia, we send our condolences to Mr. Sterling's family.

— Mayor Muriel Bowser (@MayorBowser) August 9, 2017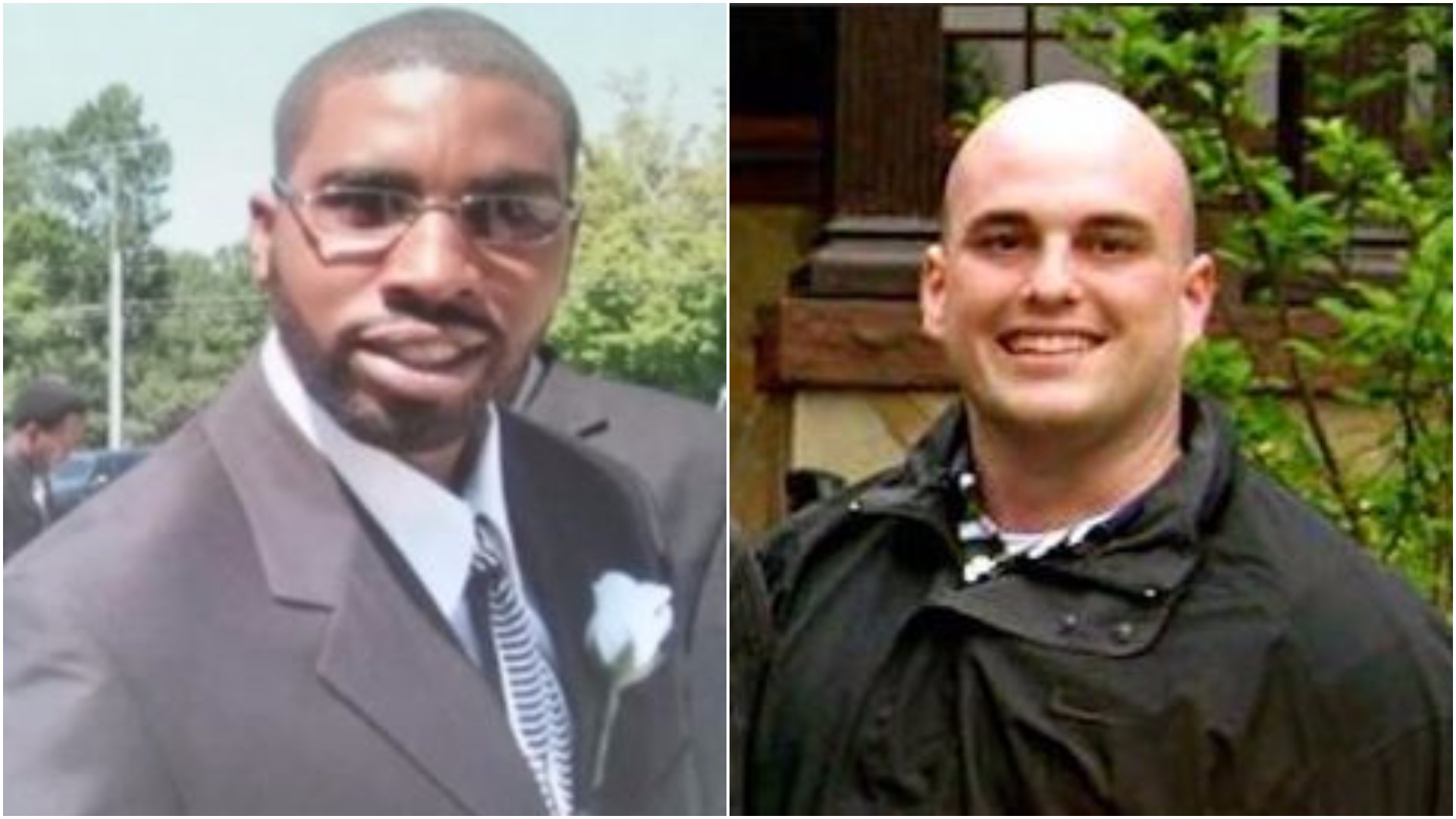 The Metropolitan Police Department will now begin its disciplinary review of Officer Trainer's actions, the mayor said, adding that the department has Officer Trainer to resign.
"White the District of Columbia Government has no control over the federal prosecutor's decision in this case, we do control our agencies' policies and procedures," she said. "I do not believe there can be real accountability if the officer remains on the force. As the department commences its disciplinary review, MPD has asked for the officer's resignation," she said.
"The department again extends its deepest and most sincere condolences to the family and friends of Terrence Sterling," MPD said in a statement.
Now that the U.S. Attorney's Office review is over, MPD's Internal Affairs Bureau can begin its review of what happened.
"When the Internal Affairs Investigation is completed, the case will be submitted to MPD's Use of Force Review Board for an evaluation to determine if any departmental rules or policies were violated," MPD said in a statement.
The department has 90 days to finish this process. Officer Trainer will remain on administrative leave while the review is underway.