The artist of a sculpture of an imprisoned Native American activist said people he calls "Fox News crazies" have threatened violence to bully American University into removing it.
The statue of Leonard Peltier is still up for now, but the university said it won't be there for long. Peltier was convicted in the 1975 shootings of two FBI agents during a time of deep unrest at the Pine Ridge Indian Reservation in South Dakota. Thousands of supporters have long insisted he was framed.
In a statement, American University said in the interests of "the security of the art" and "the safety of the community," it's taking it down.
The artwork is nine feet tall and made of redwood and steel. It's hard to miss on Ward Circle. It went up just in time for activists' last-minute push urging President Obama to grant clemency to Peltier, 72.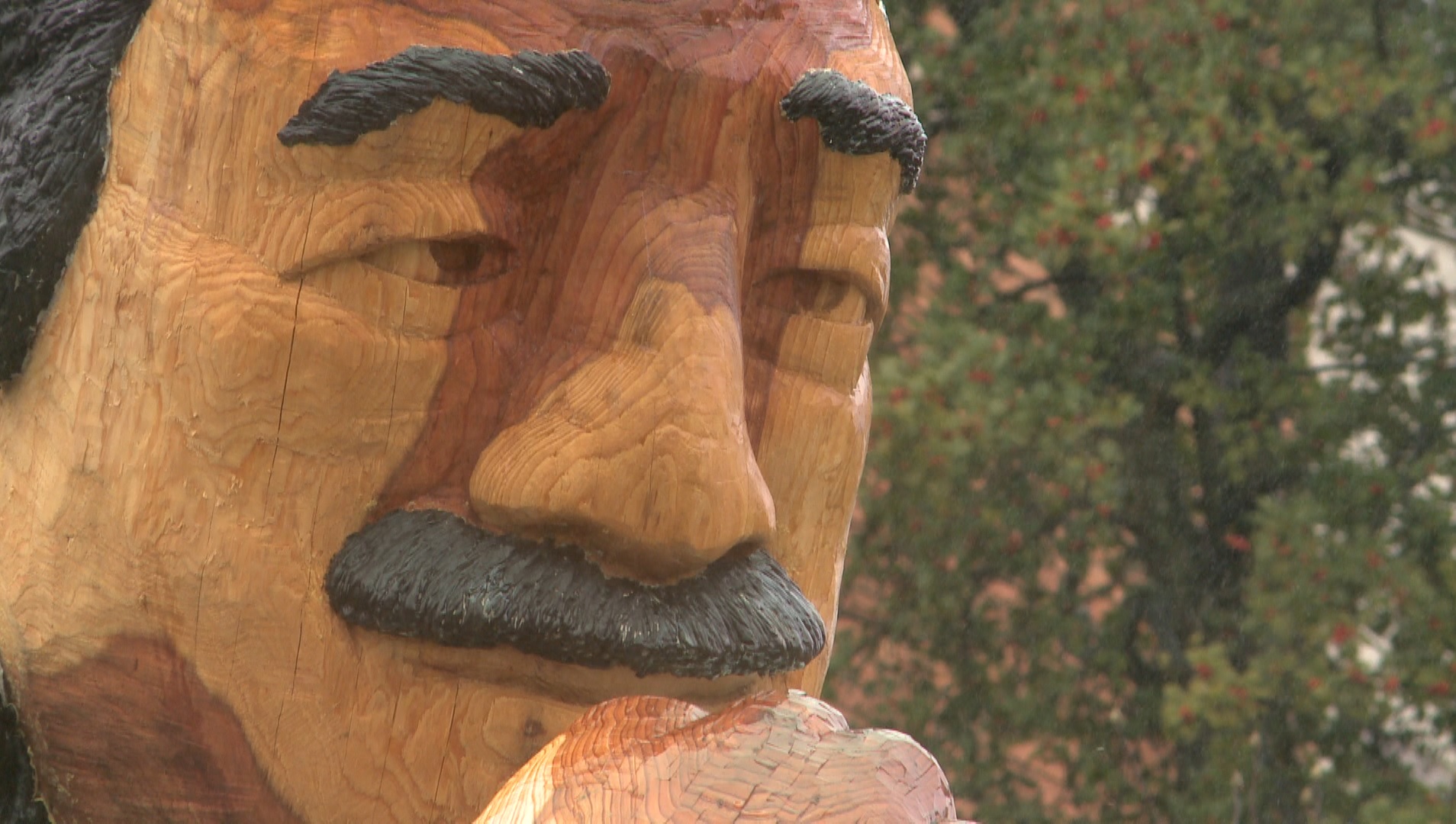 "My reaction is one of sadness and disbelief," said the artist, who goes by the name Rigo 23. He said he's shocked that American University has given in to demands to remove the statue.
"What the director of the art center told me is the Fox News item unleashed the crazies, and the crazies are threatening the university."
The FBI Agents Association had called on AU to take down the statue. In a statement, it said it's "pleased" the university plans to move it. Agents called Peltier an "unremorseful, cold-blooded killer," who does not deserve mercy, even after more than 40 years in prison.

But Amnesty International has said his trial was "unfair," and several world leaders have labeled him a "political prisoner." A jury found the two other suspects in the murders acted in self-defense.
"My father is going to die in there for 'aiding and abetting' the killers," Peltier's son Chauncey told WUSA9 in a phone interview. "What killers? The killers got acquitted."
The university insisted it supports the arts center and provocative art. But it said putting the statue in such a prominent, public space made it look like the university supports clemency for Peltier. AU said that's not a stand it has taken.
It said it has offered to work with the artist to find another place to display the Peltier statue.