WASHINGTON -- There's a chill in the air, so it's time to put on your favorite flannel and head out to see the fall foliage. Here are the best places in and around D.C. where you can watch the colors change.
Right through Shenandoah National Park is Skyline Drive, which is 105 miles of fall foliage along the Blue Crest Mountains. Along the way are several lookouts and hiking trails to keep your entertained. Keep an eye on this map to predict when the perfect time to go is.
Take a hike – and see some amazing foliage. Start your hike at the Nature Center or Boundary Bridge and go for as long as or short as you'd like. Just don't forget to take pictures.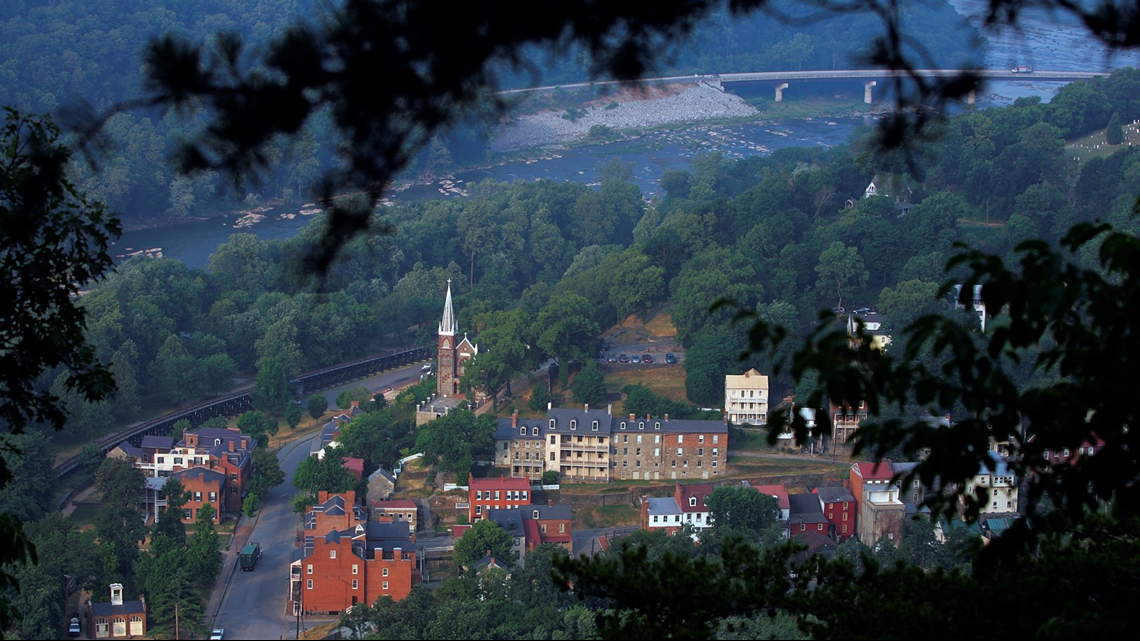 Take a drive to West Virginia and head to the B&O Railroad Potomac Crossing for the best views. Afterwards, head into the charming historic town for lunch with the family.
At Ford Ward Park in Alexandria, you can spend the afternoon picnicking as you enjoy the fall foliage or learn a thing or two. The Fort Ward Museum is devoted to the history of Alexandria during the Civil War.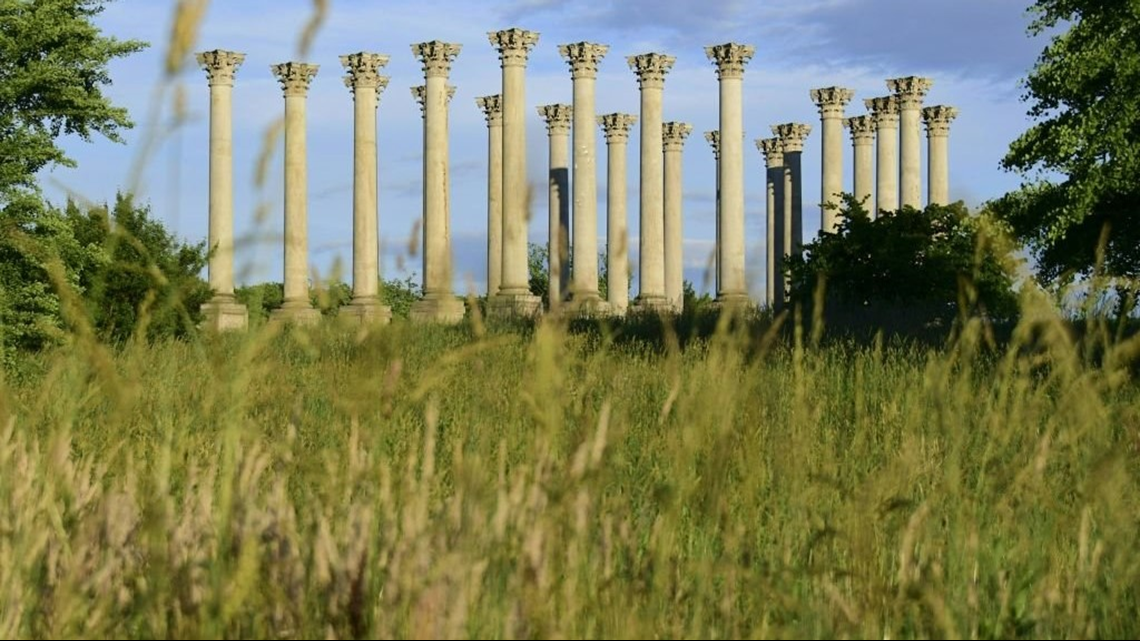 It's like leaving the city without really going anywhere. The National Arboretum is home to a variety of flora that are ready to show off their colors. Parking is free.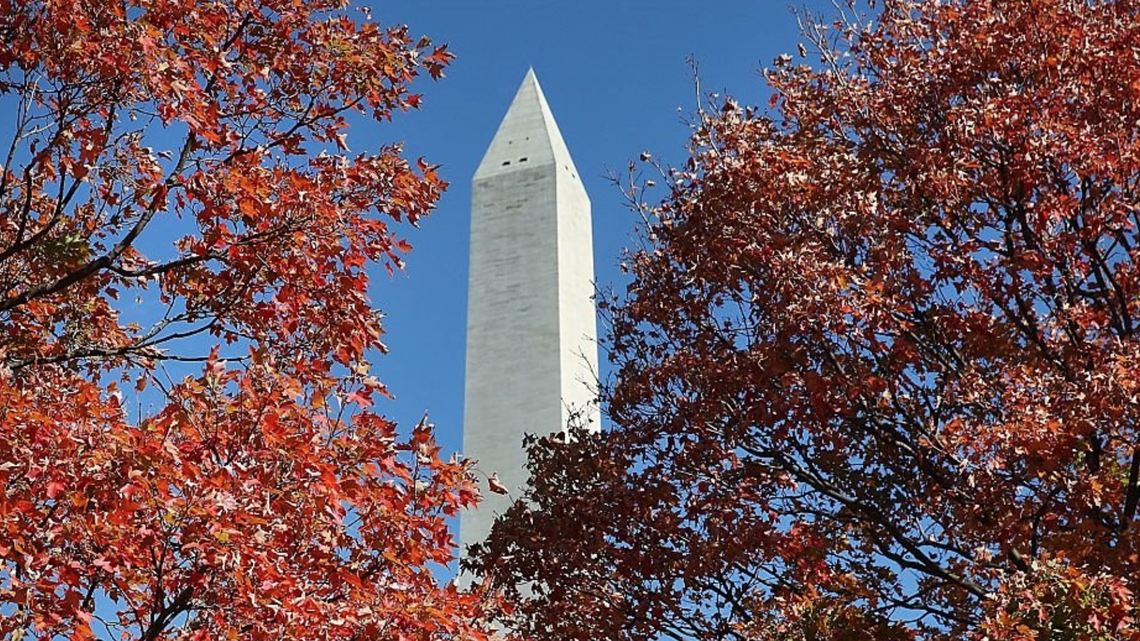 The Tidal Basin isn't just for the cherry blossoms. Walk around to the Jefferson Memorial and take in the gorgeous view of the changed leaves around the National Mall.
Meridian Hill Park/Malcolm X Park
Not only does this park make a great backdrop for photos, but it's also chock full of great community events, like the drum circle every Sunday. There's also a volunteer clean-up every third Saturday.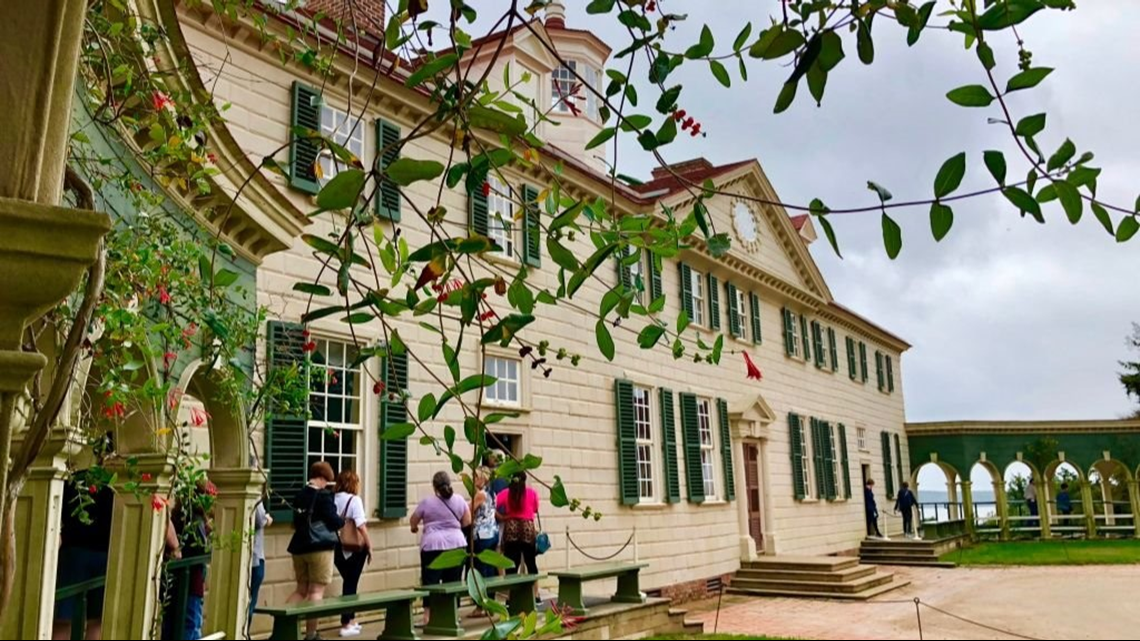 The sprawling estate of President George Washington includes trees and foliage galore. Fall is a great time to visit because the estate holds special events, such as a fall harvest, trick-or-treating, and a horse and hounds day. See their website for details.
C & O Canal National Historical Park
The nearly 185-mile hike alongside the Potomac River gives you a ton of chances to see some beautiful scenery. In addition to picnicking, you can also hike or go horseback riding, making seeing fall foliage fun for everyone.