WASHINGTON — Two DMV students have been announced among 55 state and territory winners in the Doodle for Google contest that saw thousands of entries.
Students of all ages showcased what they appreciate most in thoughtful and intentional ways with their art. Some of the concepts that are seen in the artworks include spending time in nature, reading books, taking part in creative hobbies, and spending time with their communities.
Among those winning arts, Sofia Kaarina Kurbat from Innovation Elementary in Arlington and Annika Piñol from Oyster-Adams Bilingual School in D.C. found themselves being named winners on Thursday. They were selected among tens of thousands of submissions.
They, along with the other 53 winners, were sent Google hardware and swag, and held celebrations in their hometowns to showcase their artwork in celebration.
Kurbat's artwork, "Thankful for my Teachers, Classmates and Community," was in response to the prompt: "I am grateful for…"
"2023 is my first year of school and I love it - going to school, learning new things, enjoying the company of my classmates makes me happy every day because of the wonderful teachers, who work so hard to give us the joy of learning," Kurbat said. "This is the year I learned to read and I'm thankful for my teachers being so encouraging. I am also thankful for my supportive community, where everyone is welcome and everyone's special talents are recognized and celebrated. This what I tried to express in my Doodle."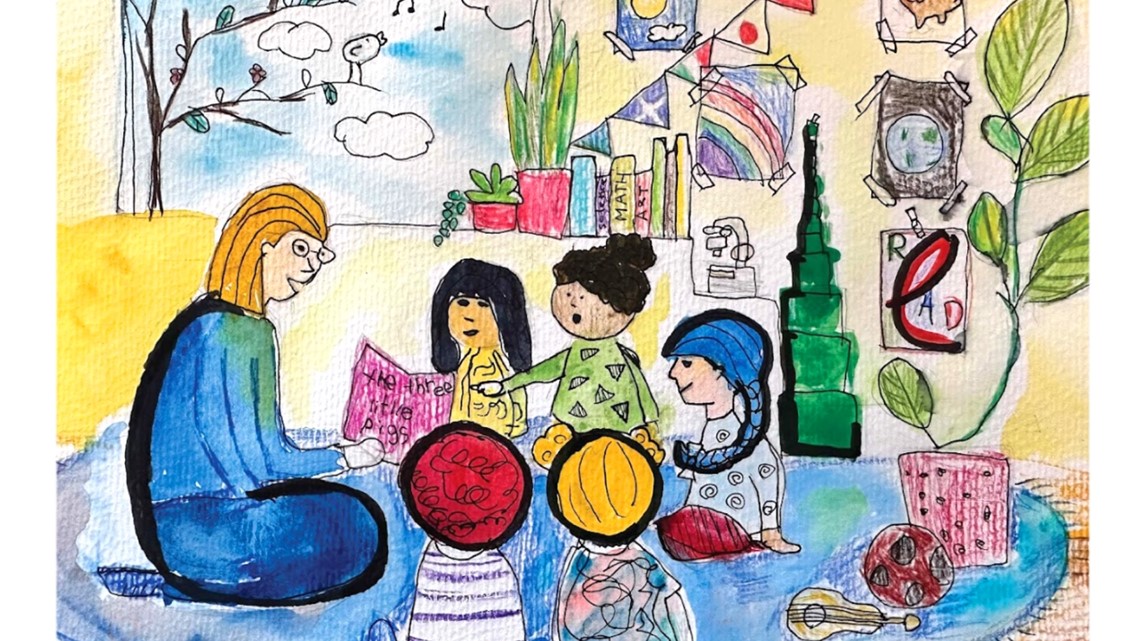 Piñol's artwork, in response to the same prompt, is named "The Magic in Books."
"I dream of a world where everyone can read and experience the magic in books. I'm so grateful for the books I can enjoy when other kids don't have the opportunity to learn," Piñol said. "Literature is a universe I can explore and see things I've never dreamed of. Books are my home in my head."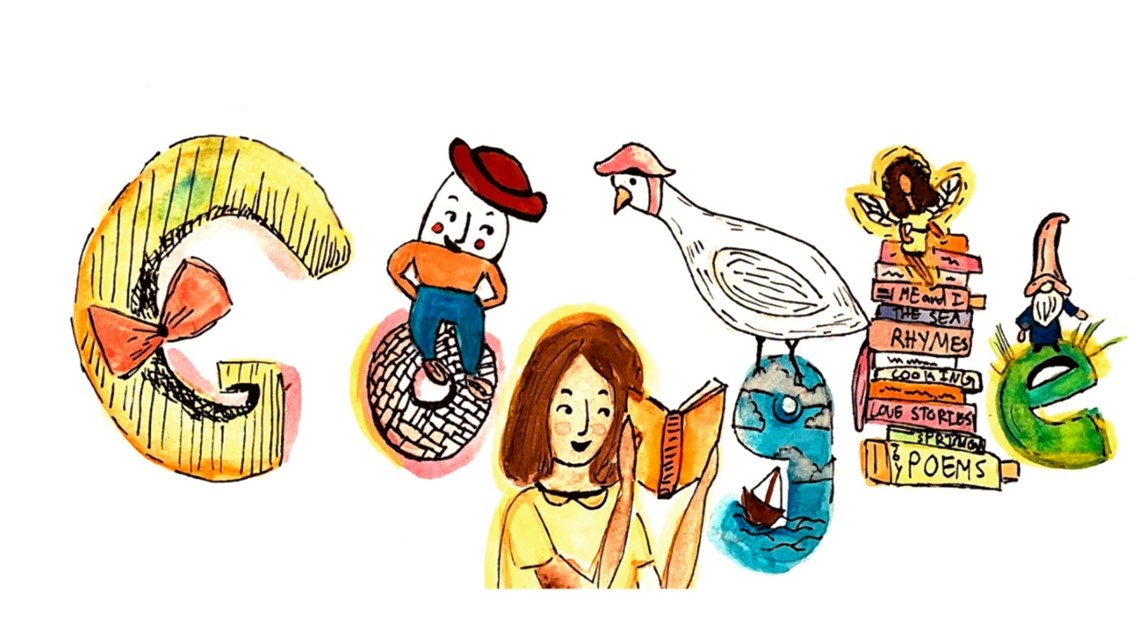 Voting for the favorite doodles opens on May 18, which will help determine who will go on to become one of five national finalists. One of the five will become a national winner.