Do you have a little extra love to give? An 18-year-old dog would like the chance to melt your heart.
Julep was surrendered to D.C.'s Humane Rescue Alliance when her owner passed away. It was the only owner she ever had.
At 18, she's one of, if not the oldest dog at the shelter, and HRA workers would rather she spend time in a loving home, instead of inside a shelter.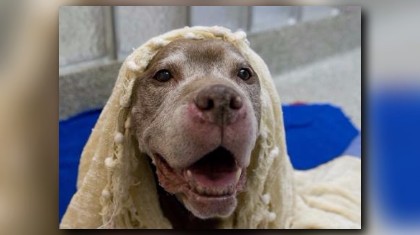 Because she's a super senior, Julep is looking to be an "only dog." She's not asking for much more, just a big bed to sprawl out on and some toys to chew on.
If you're interested in adopting Julep, you can see her at the HRA shelter at 71 Oglethorpe Street Northwest. You can also reach out to HRA via email here.