WASHINGTON — **Warning: This story contains a graphic image.**
Pictures show the terrible aftermath of a beating that happened on U St., last month.
Karl Craven said he and his boyfriend Braden Brecht were attacked by a large group of people, hitting them and yelling gay slurs.
Braden said the attackers took turns kicking, and then punching him. The couple said they'd only moved to D.C. less than a month before the beating.
The crime is still being investigated as a possible hate crime and robbery. D.C. police arrested several teens last month in relation to the crimes.
In light of the attack, Karl Racine, D.C.'s Attorney General, is hosting five Civil Rights listening sessions to discuss the protection of District residents. The first session was held last week.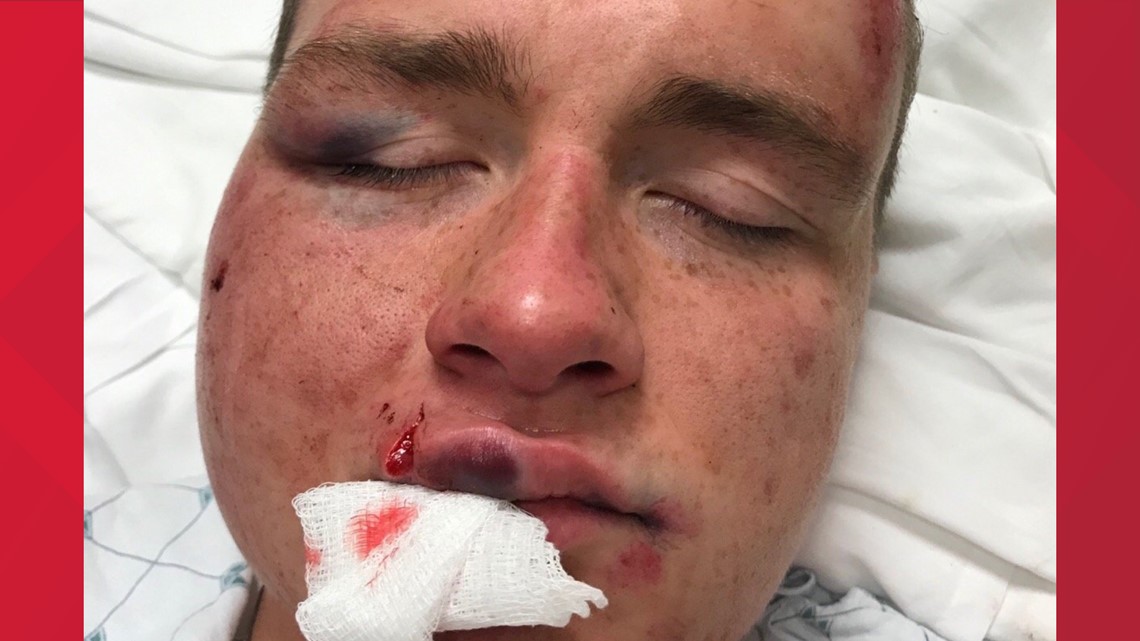 The second session is Sunday from 11 a.m. to 1 p.m. at Emery Heights Community Center in Northwest.
"As Attorney General, my top priority is keeping District residents safe," Racine said. "My office works to break cycles of violence and crime, hold offenders accountable when they cause harm, and give victims a voice. We take violent crimes, especially hate crimes, extremely seriously."
Racine said the Attorney General's office is committed to the safety of the District's LGBTQ community, as well as any other D.C. community that might be targeted by hate and discrimination.
"I want to do everything we can to ensure that all of our LGBTQ+ residents are safe and feel protected," Racine said. "As we expand our civil rights work on behalf of District residents, this summer we are inviting community members to join us at a series of listening sessions to share their experiences and provide input for how we develop civil rights priorities and initiatives for the office."