ARLINGTON, Va. — 2020 will be the year of Amazon in our backyard.
The tech giant now says construction on the first phase of its new Northern Virginia headquarters will start early this year. Last month, the Arlington County Board gave the go-ahead to build Metropolitan Park, a more than two-million-square-foot campus near Pentagon City.
In a new blog post, Amazon says the redevelopment will house about half of the 25,000 new employees it plans to bring to our area over the next ten years.
"We need a lot of tech employees, software developers, computer scientists, and engineers," Jay Carney said. Carney is the former Obama Administration official who's Amazon's architect of HQ2.
The company says it has already made 400 new hires since April, all working out of three leased office spaces in Crystal City. Amazon says it will hire hundreds of more workers in 2020.
Right now, Amazon has listed more than 300 open positions in Arlington.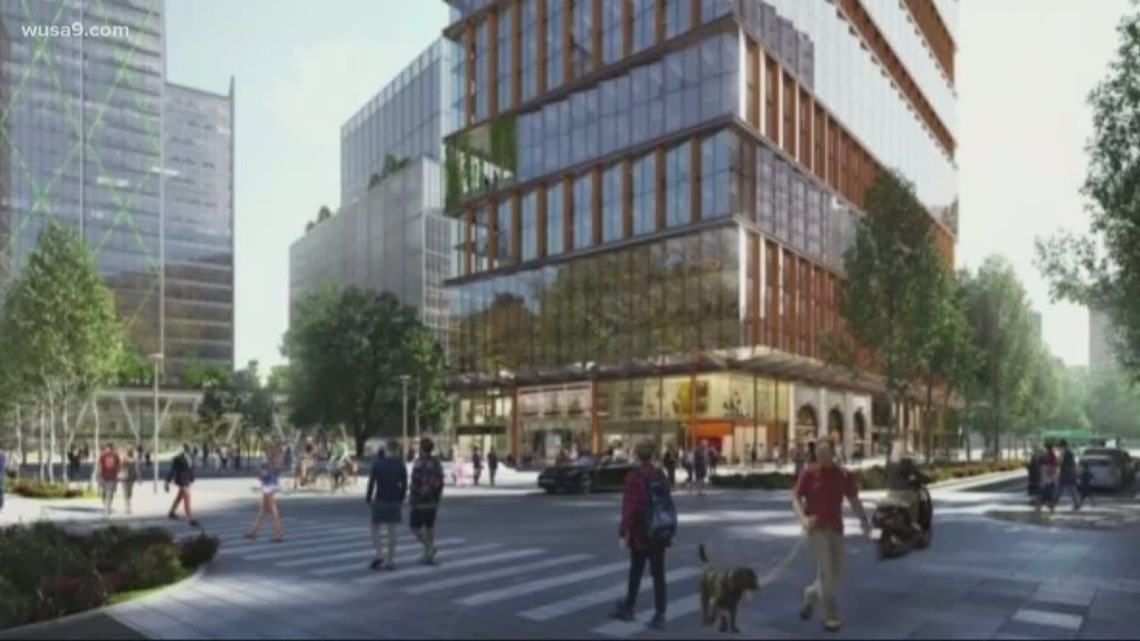 "Anywhere where we open up shop, if you will, we look to hire locally where we can," Carney said.
Amazon says it's Met Park will not be completed until 2023. But when it's done, employees will be treated to a daycare center, a 700-person public meeting space, and new retail throughout the neighborhood. Also new, protected bike lanes and access to transit such as the new Potomac Yard Metro station.
Another two acres near Pentagon City will be developed for the next phase of HQ2. The company calls it Pen Place.
Amazon has said it expects plans to be approved by the Arlington County board sometime this year.