FAIRFAX COUNTY, Va. — Residents of one Fairfax County neighborhood are fed up with speedy drivers, and are beginning to take action themselves. Several people living along Mitchell Street in Fairfax County, near Alexandria, said they regularly spot drivers going well above the posted speed limit, and not stopping at stop signs.
"When you're walking your two-year-old, it's somewhat scary to have to jump out of the road just to avoid [cars]," Fairfax County resident Rhys Davis said.
"It's a little scary to only walk down four houses and almost be taken out by a car going 50 miles an hour or more," Fairfax County resident Samantha Daley added.
Wanting to witness the problems firsthand, WUSA9 sent a team out to the neighborhood. After a little more than 10 minutes, three cars had been spotted barreling past a Mitchell Street stop sign without stopping. Speed gun tests didn't catch anybody going more than 10 miles over the 25 MPH speed limit, but neighbors say it's a regular occurrence.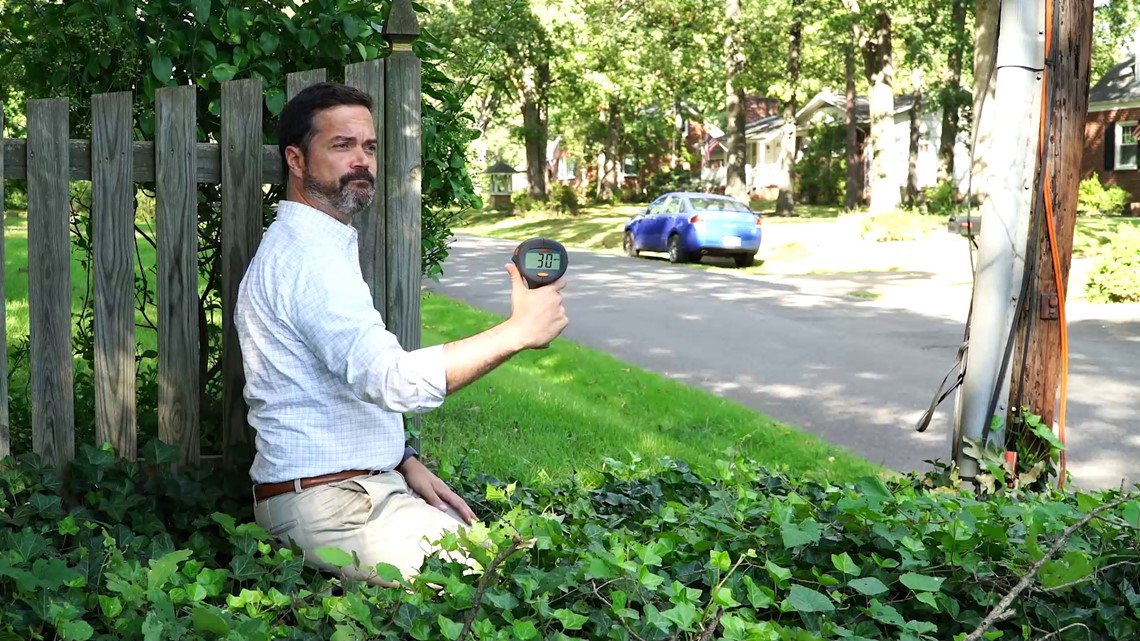 More than a dozen people living along this street met voiced their frustrations to WUSA9.
"I can't even tell you how many times I've called Fairfax County police begging the police officers to please just come here and sit during rush hour and ticket speeders," Mitchell Street resident Dawn Barlow said.
What makes Mitchell Street unique to this area of Fairfax County is that it's a shortcut between Braddock and Edsall Roads, connecting large delivery services to locations north. Surrounding neighborhoods have speed humps, slowing traffic at spots to 15 miles an hour, but not Mitchell Street.
"We're surrounded by neighborhoods that now people are avoiding, because they have to slow down," Daley said. "And we're just the easy route to get right to the highway."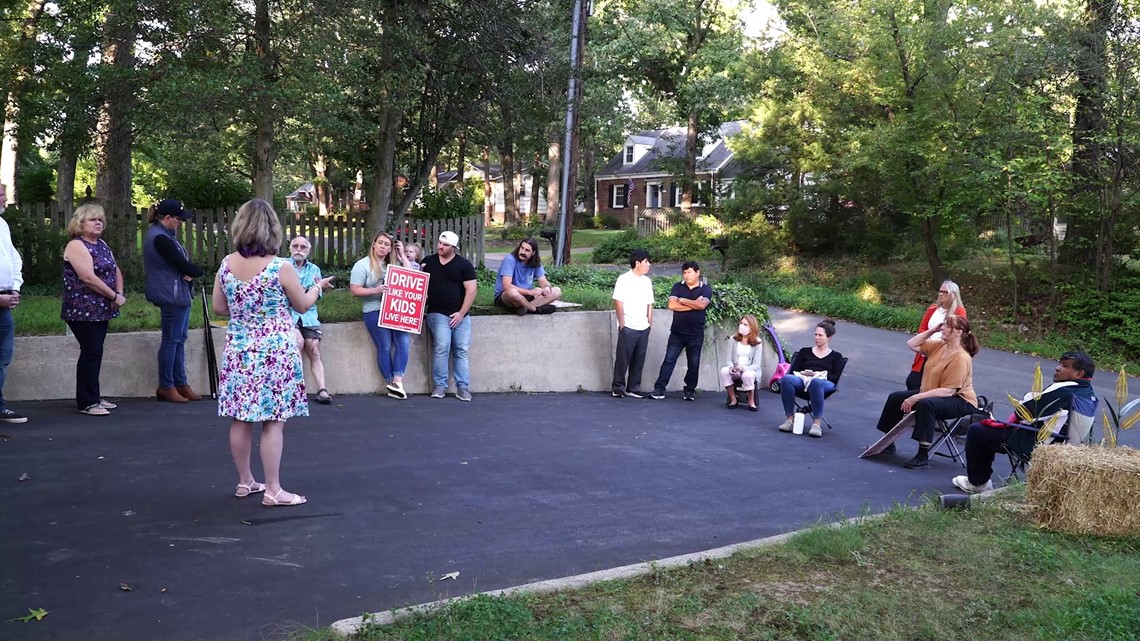 At first, Mitchell Street neighbors raised $500, bought their own "Slow, Children At Play" signs and posted them on traffic signposts. But the issue with that strategy is it was not legal, as the posts are state-owned.
VDOT confiscated the signs.
Neighbors got the signs back, posted them on their mailbox posts, only to be told by the HOA President that may run against US Postal Service regulations.
"This is unique that now we have county government, state government and federal government involved, that usually doesn't happen," Fairfax County Supervisor Penny Gross said.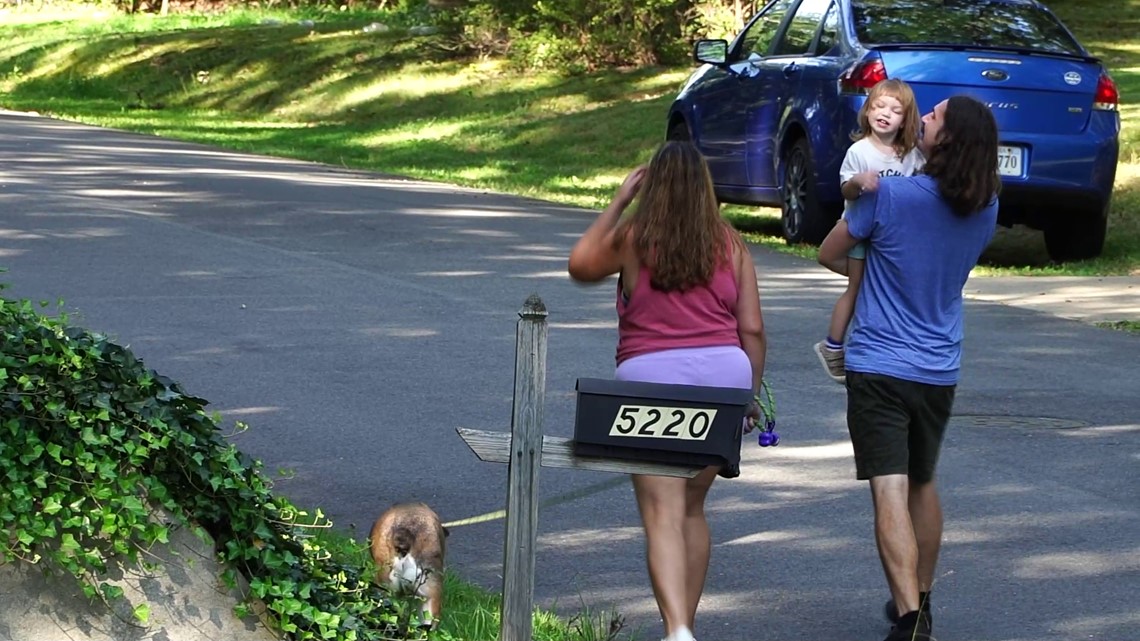 Supervisor Gross adds if you live in a neighborhood needing to slow down speeders, here's what you should do:
Get a neighborhood petition with at least 10 signatures.
County engineers will then count the traffic in a study. Typically, that gets signs, or if determined to be needed, traffic humps. Then, a neighborhood vote is taken to make sure a majority of residents along a street actually want the extra safety measures. The process can take around a year.
In the meantime, Mitchell Street residents hope they can find places for their signs, and more importantly, that drivers actually take notice and slow down.
Fairfax Supervisors say they're also trying to fund more sidewalks, admitting that the list of neighborhoods wanting one is long and there's currently no money for them.