LORTON, Va. — Guardrails along the highway, like the Capital Beltway, are meant as a safety barrier. Sometimes, that trust can end tragically.
"It's like having an improvised explosive device on the side of the road rather than a safety product," Steve Eimers explained.
Eimers gained his ability to spot dangerous guardrails the tragic way, after losing his daughter to a guardrail: "My daughter was killed in Tennessee on Nov. 1, 2016 when a guardrail system speared through her car."
WUSA9 drove around the Beltway with Eimers, using his expert eye to find so-called 'Frankensteined' guardrails.
Like parts from different people creating a dangerous monster, this is how the term 'Frankensteined' guardrail got its name: putting two different brands together of a guardrail and an end terminal is against federal guidelines. This is because the parts may not collapse as intended.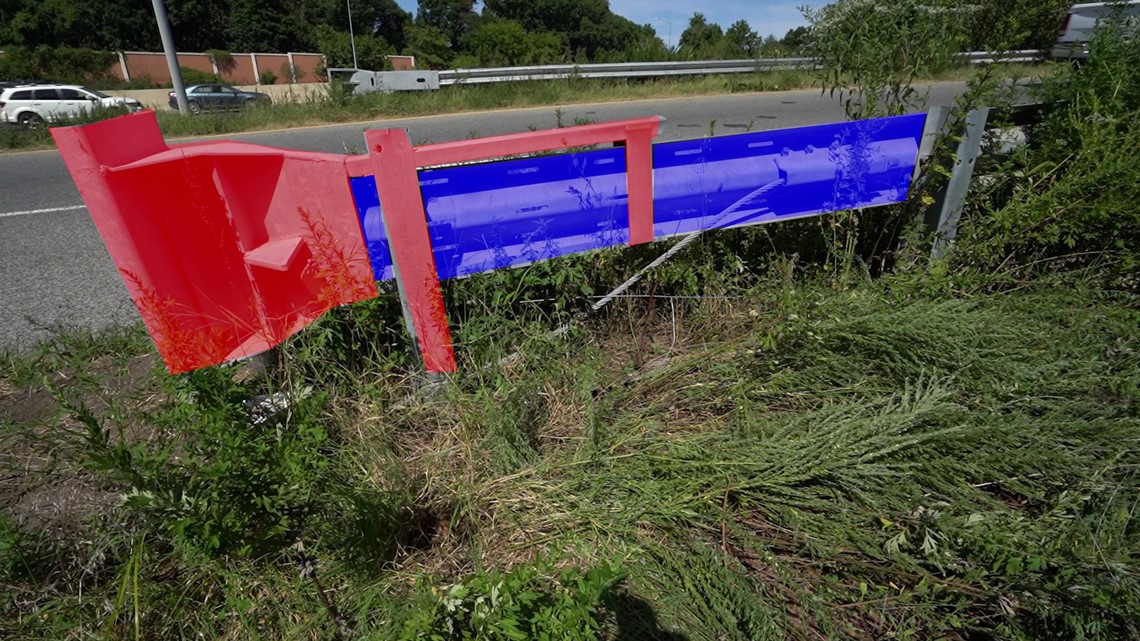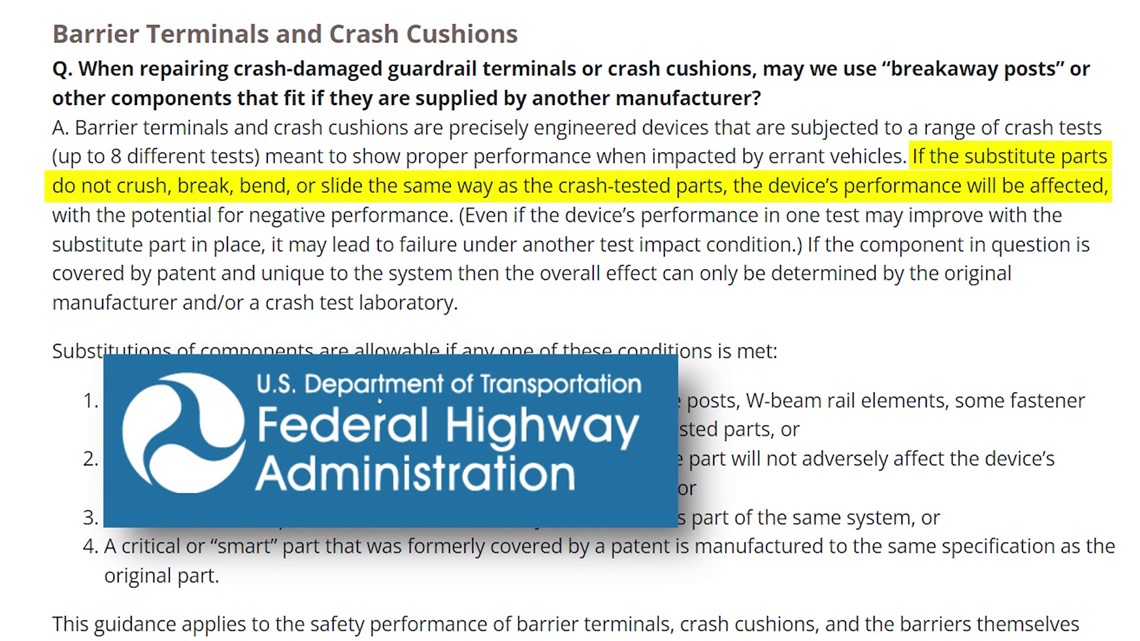 "These don't go together," said Eimers pointing out one example on an offramp.
Eimers' loss is similar to the tragedy of the Alonzo family in Georgia.
When Mark Alonzo spotted the freeway wreck of his 18-year-old daughter Isabella in 2020, he told WUSA9's Atlanta sister station WXIA that he knew something wasn't right: "I drove by the wreck and I saw the guardrail and I saw her car and I didn't recognize her car, it was so mangled. The guardrail was sticking 10 feet up in the air."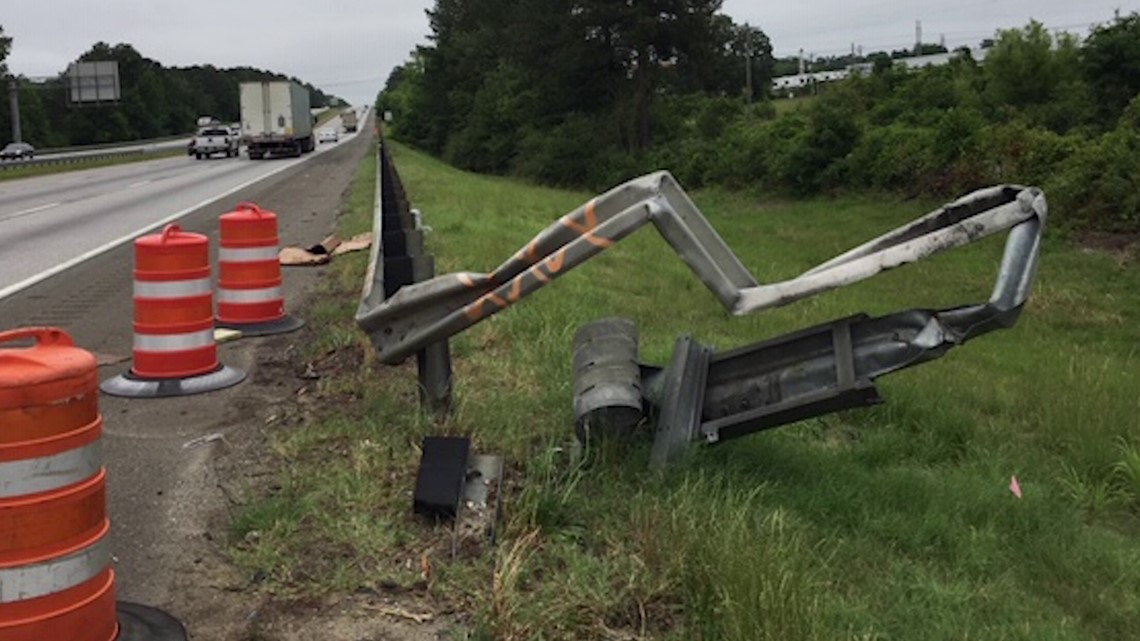 Instead of cushioning the crash, Isabella's doctors said the guardrail fatally separated her spine from her pelvis.
"They already told us she wasn't going to make it, and I said, do you see Jesus? She shook her head. And I said, 'Go with Jesus, and we'll see you soon'," Alonzo recalled.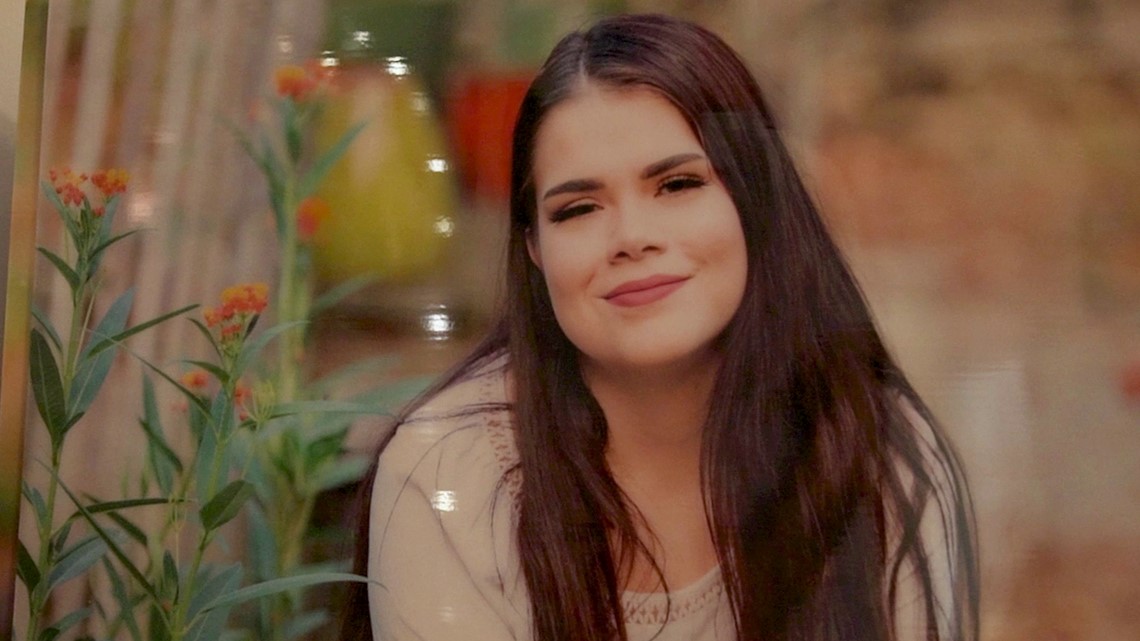 Back in the Capital Beltway and surrounding roads, Steve Eimers spotted three Frankensteined guardrails: One on Old Colchester Road in Lorton, Virginia; another just south of the 495 Walker Mill Road on-ramp; and another one near the Branch Avenue off-ramp on the way to Andrews Air Force Base.
"If we install it improperly, we're going to kill people," said EImers.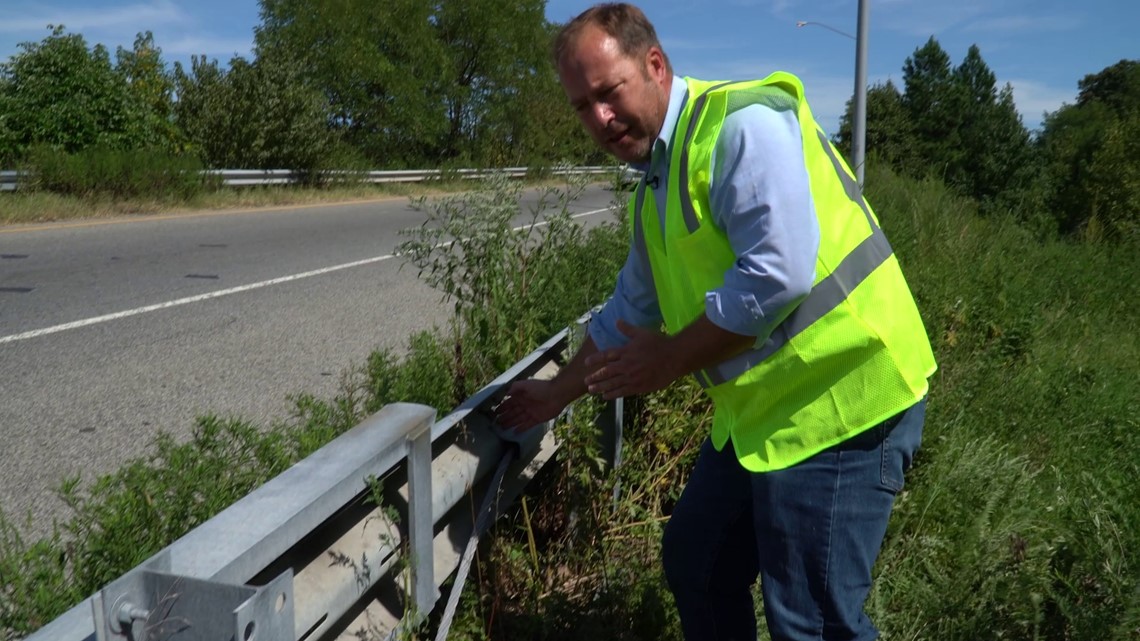 WUSA9 asked Maryland and Virginia's transportation departments what they were doing to examine and replace these dangerous guardrails.
Both departments declined interviews.
However, Maryland wrote us saying it is, "not aware of any crashes involving differing brand guardrail end treatments." But "out of an abundance of caution, we have initiated a new round of inspections of end treatments statewide."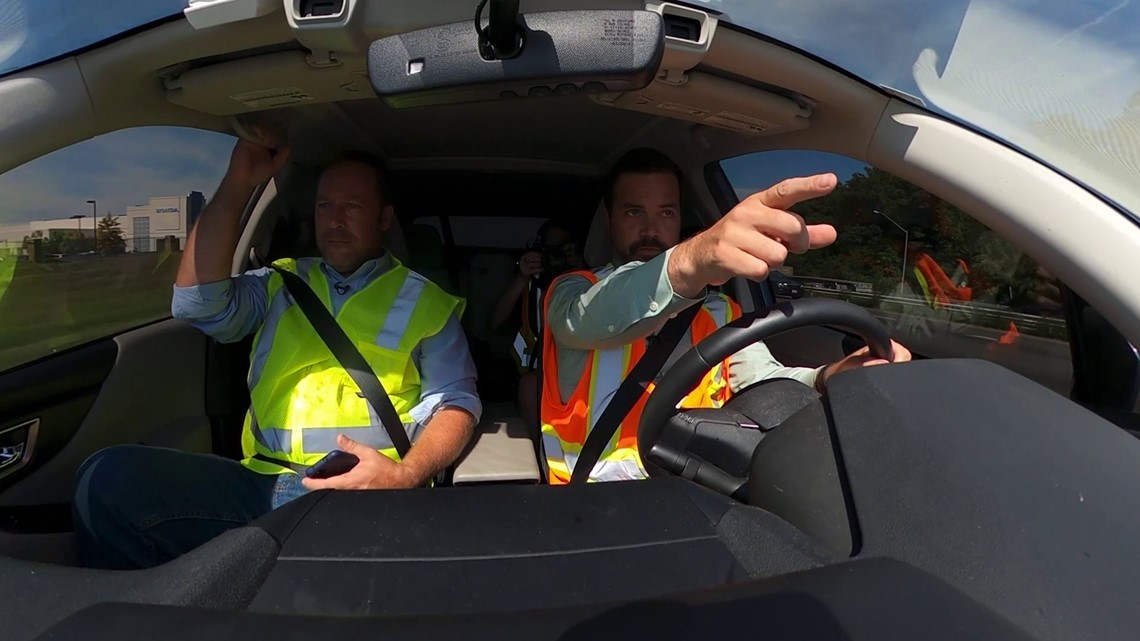 "For me, my 'why' is that I know somebody's life depends on my success getting these off the roadside," explained Eimers.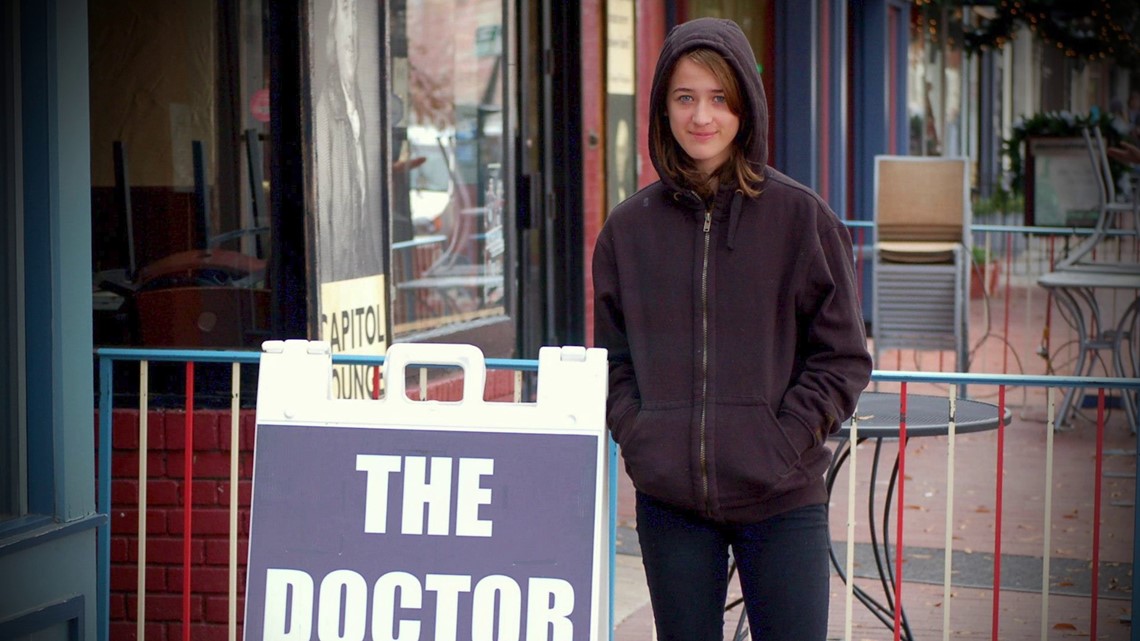 Video shot by Virginia's transportation department shows it replacing the Frankensteined guardrail we told them about, after confirming two separate brands were used by a contractor.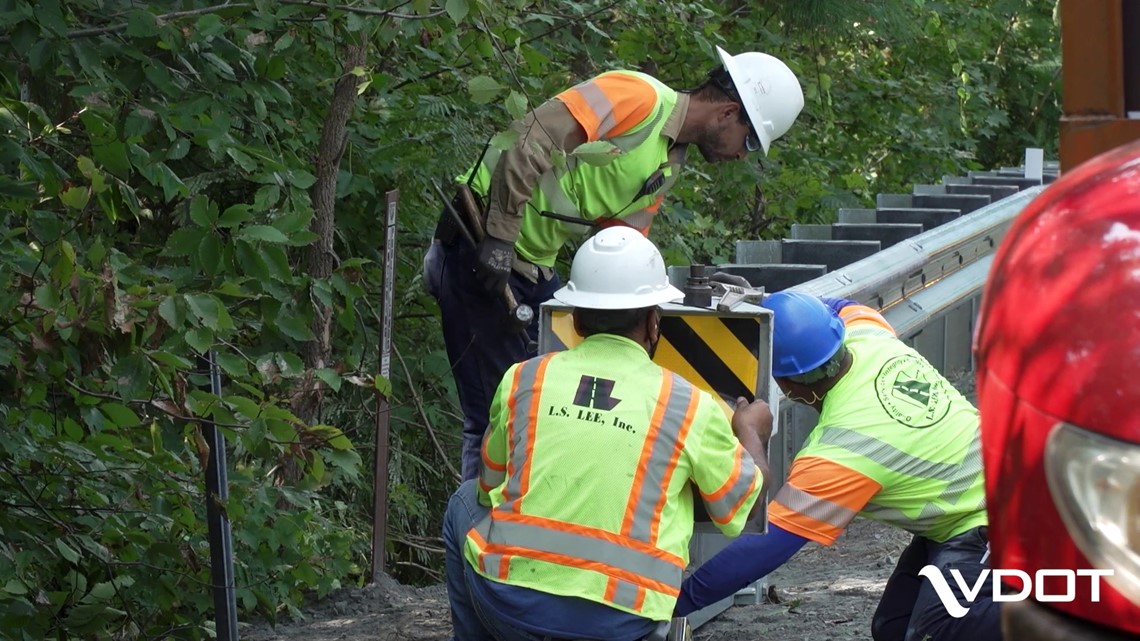 A VDOT spokesperson didn't commit to the same statewide inspection promise as Maryland, but said it is "evaluating opportunities to identify any non-standard installation of guardrails."