SEVERNA PARK, Md. — Maryland pool contractor, Catalina Pools Builders, LLC, closed its door in October leaving dozens of customers scrambling for options.
The company blamed 'world events' for the closure, an Oct. 27 email said. The notice added the decision was made over "many months".
The news, however, isn't sitting well with customers, many of whom paid tens of thousands of dollars for the installation of a pool.
"It was like a gut punch," said Dr. Leslie Green. "Like this cannot be real. Our dream had turned into a nightmare."
Green and her husband, Lionel, paid nearly $60,000 for what was supposed to be a dream pool in their backyard. The pool would be big enough for the pair to exercise regularly and entertain their small grandchildren.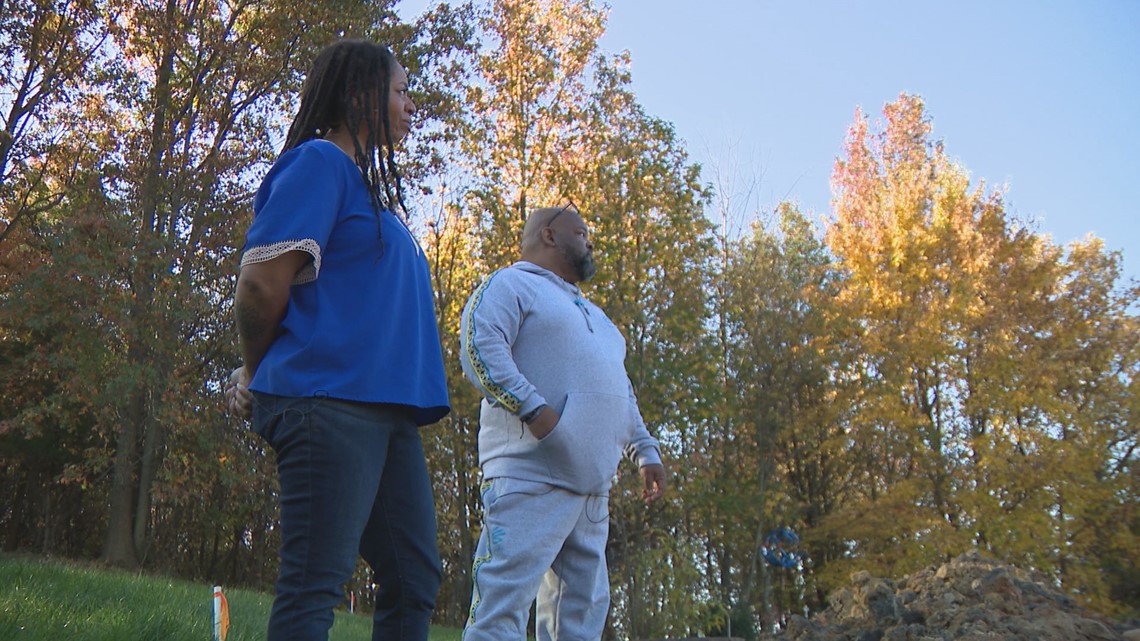 Instead, the couple said their backyard is an eyesore, in a state of constant construction. There are large dirt mounds and signs of where a pool should be but no pool.
"I don't even want to come out here," said Green.
Chashae Rivers, 26, is in a similar position. She hired Catalina Pools to install a pool in the backyard of her Brandywine home.
"I had to call and email them constantly," explained Rivers.
Emails from Rivers to Catalina Pool Builders showed repeated attempts to get questions answered and to verify specific details of the project. Many of those emails went unanswered.
Wanda Smith, who also hired Catalina Pool Builders to install a pool, said she's been left with no choice but to move forward with legal action.
"I don't know what I'm going to do," said Smith.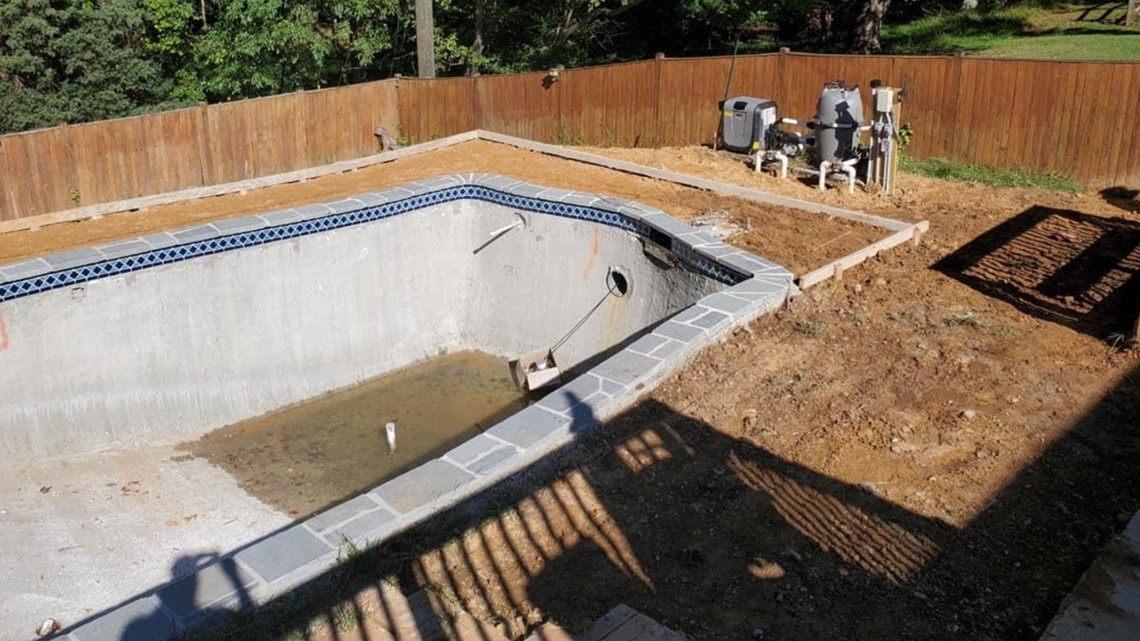 Several clients of Catalina Pool Builders have filed motions to compel the company to participate in arbitration proceedings. Recent civil filings in Maryland District courts showed other alleged customers paid thousands of dollars for work Catalina failed to complete.
A lawyer for one of those customers told WUSA 9, Catalina has yet to respond to recent legal filings and it isn't clear if clients will see their money returned.
"They need to respond. Their customers need answers," said Ericka King, a lawyer representing customer Wanda Smith.
In the company's Oct. 27 email, Catalina Pool Builders said the company planned to liquidate assets "for potential distribution to 200 creditors"— further complicating chances for customers to recover their money.
Complaints against the company have also been filed with Maryland's Home Improvement Commission. Several customers told WUSA 9, cases were also filed with Maryland's guaranty fund, which reimburses homeowners for actual losses caused by a licensed contractor. The fund, however, caps claims at $30,000 per claimant and $100,000 for all claimants made against the same contractor.
WUSA 9 reached out to the company for comment multiple times but phone calls, emails and in-person visits have all gone unanswered.
"They didn't need to take our money," said Kathryn Warren of Ijamsville, Maryland. Warren and her husband paid Catalina nearly $60,000 for the installation of a pool that has yet to be completed. "They didn't need to do that and leave us in this situation."
As the number of legal complaints against the company rises, so do complaints online. Nine complaints were filed at the end of October with the Better Business Bureau. Again, the company is accused of failing to meet its contractual obligations.
"Catalina pools took our money and didn't complete the work on our pool for the automatic pool cover," an October complaint on the website read.
The company had its contractor/salesperson license suspended by the Maryland Home Improvement Commission on Oct. 17. An update on the company's license is expected Thursday once its appeal rights have been exhausted.
Customers of the company are left in limbo. While many move forward with civil proceedings, some are facing large quotes from other companies to complete the work they said Catalina failed to do.
"Because of all of this mess, it's like I'm going to be paying for two pools in the end," said Smith.
At the time of this report, no documented bankruptcy filing has been submitted to federal court.