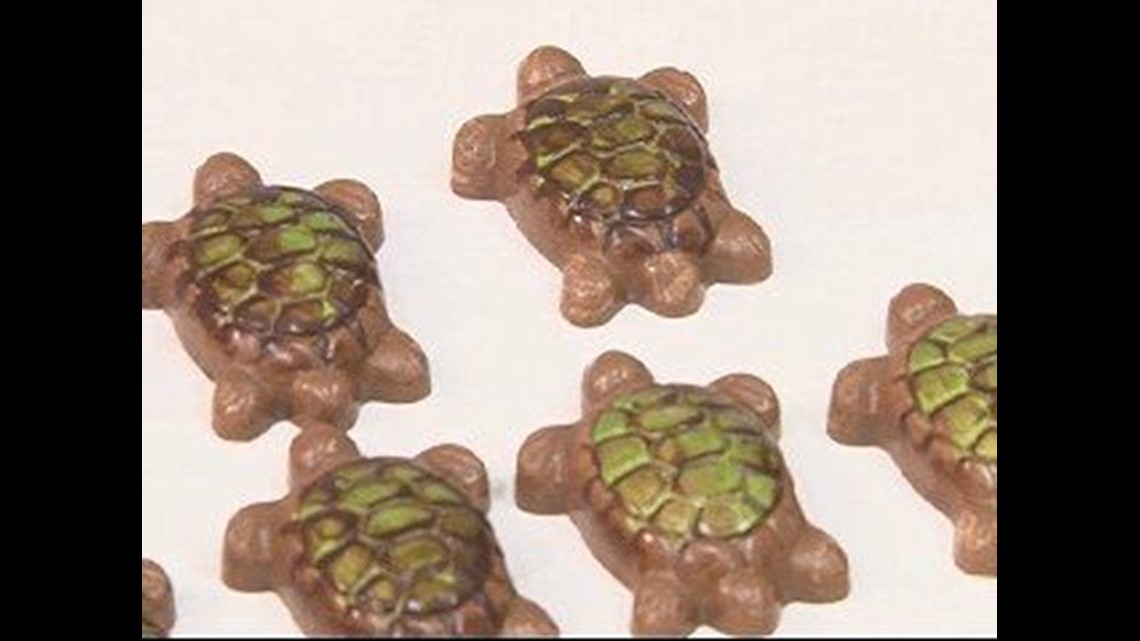 Posted by Lisa Strawbridge - email
HURON, OH (WTOL) - Julie Lachowyn is the head chef, marketer, and creator of her new business Pomona Chocolates.
When her career as an interior designer kept her away from home, Lachowyn decided to pursue her other passion: food. "When I would go into the really beautiful chocolate salons and I would see all the different techniques they were using for texture and color, it just really excited me," she said.
Two years ago, she took a night course in pastry making at a technical college in Sandusky. She decided to take her education further, learning online through the University of British Columbia's E'Cole Chocolat (Chocolate School). The final step was an internship with a French Chocolatier who now lives in Indiana.
Lachowyn's first break came last July at the annual Food and Wine Show at the Culinary Vegetable Institute in Milan, OH. The event brings chefs, hotel managers, and restaurant owners from all over the world to cook small dishes. Knowing what an event like this could mean, Julie took some of her chocolates to the institute's owners. Using the finest Belgian, Swiss and French chocolates, They were impressed and asked her to provide 1,800 chocolates for the event in a matter of weeks. That was far beyond what she had ever produced at one time in her home kitchen, but she pulled it off.
Her business took off from there and has since caught the attention of high-end chefs, hotel managers and restaurant owners who are now selling her chocolate.
In order to meet demand, Lachowyn needed a commercial kitchen. That's when she heard about the Center for Innovative Food Technology's (CIFT) cooperative kitchen called the "NOCK" (Northwest Ohio Cooperative Kitchen). Located in Bowling Green, the NOCK is a nonprofit commercial facility that educates and advises new and growing businesses, provides access to a commercially-licensed kitchen, networking opportunities with other similar entities, and technical assistance.
Since 2001, this non-profit commercial kitchen has helped more than 150 businesses launch their products, including Willy's Salsa that is now sold in Kroger stores across the Midwest.
For a small fee, start-ups rent a time-slot to come in and cook.
"Its a great facility for companies to come in and kind of begin the process," said Jim Konecny with CIFT. "The hope is they graduate and move on to bigger and better things."