WASHINGTON — Thousands of students and activists rallied on Capitol Hill for gun reform legislation on Thursday.
Hundreds of Montgomery County students participated in the walkout, which was planned in anticipation of the Senate's debate on gun legislation. Last year marked the largest student-led walkout in the country, and this year local students are following suit.
Students created signs Wednesday to prepare for the protest. Students traveling from Montgomery County schools headed to the White House and the Capitol -- chanting and raising their signs Thursday morning.
RELATED: Montgomery County students walkout of class to push for stricter gun laws
Participating students held 17 minutes of silence at the White House for the 17 victims of the Parkland school shooting, which happened Feb. 14, 2018.
Hashtags including #EnoughIsEnough, #NationalWalkoutDay, and #NeverAgain are circulating Twitter as students take to social media, promoting the event.
Several legislators tweeted in support of the rally, like Sen. Bernie Sanders who showed his support for the "young people."
"Young people are leading the way and Congress must listen," he said in a tweet. "Our job: take on the NRA, expand background checks, end the gun show loophole and ban the sale and distribution of assault weapons."
The massacre in Parkland on Feb. 14, 2018 — Valentine's Day — inflamed the nation's debate over guns, turned some Parkland students into political activists and gave rise to some of the biggest youth demonstrations since the Vietnam era.
Jack Smith, the superintendent of the Montgomery County School Systems, released a statement on the walkout.
"MCPS respects and supports our students' right to advocate for issues that are important to them," Smith said. "While we support student advocacy and are proud of students when they speak out for what they believe in, we want students who wish to engage in the civic process during school hours to do so while at school, in a supportive and safe learning environment."
PHOTOS: Students walk out of class to push from stronger gun laws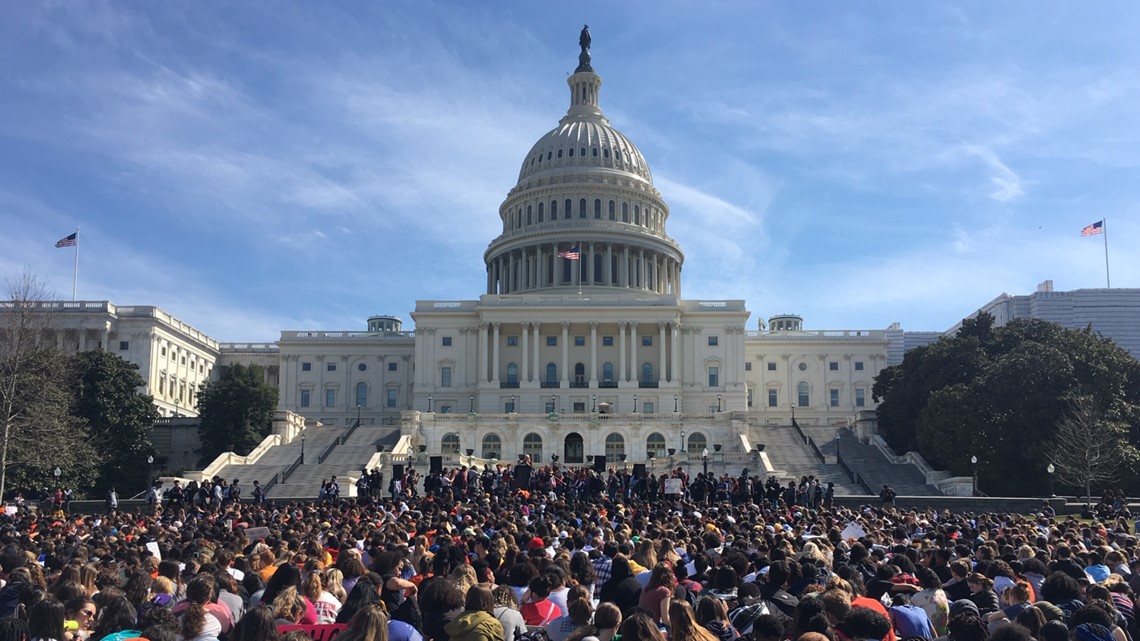 The Associated Press contributed to this story.