WASHINGTON — Update: On Feb. 5, the DC Board of Elections voted that the bill to make magic mushrooms the lowest enforcement priority for police is legal, and it will move to the next stage, where the Board would have to approve the title and summary of the bill.
A group in D.C. is extending the fight to decriminalize drugs beyond cannabis to a different plant: magic mushrooms.
Spokesperson Melissa Lavasani knows firsthand how much of a difference access to these mushrooms can make. She suffered with depression after both of her pregnancies. After she had her son in 2017, she said she tried every home remedy, and nothing worked.
"I wasn't feeling the things that new moms should feel," Lavasani said. "So, I developed anxiety, I had panic attacks once a week, I was hearing voices…I was desperate for a solution, and I would have tried anything, because it was life or death for me."
Then, she said she listened to a Joe Rogan podcast where renowned mycologist Paul Stamets was discussing the benefits and uses of psilocybin mushrooms, and this career-focused, mother-of-two, who had never before tried psychedelics, decided to sample a mushroom.
And, it made all the difference.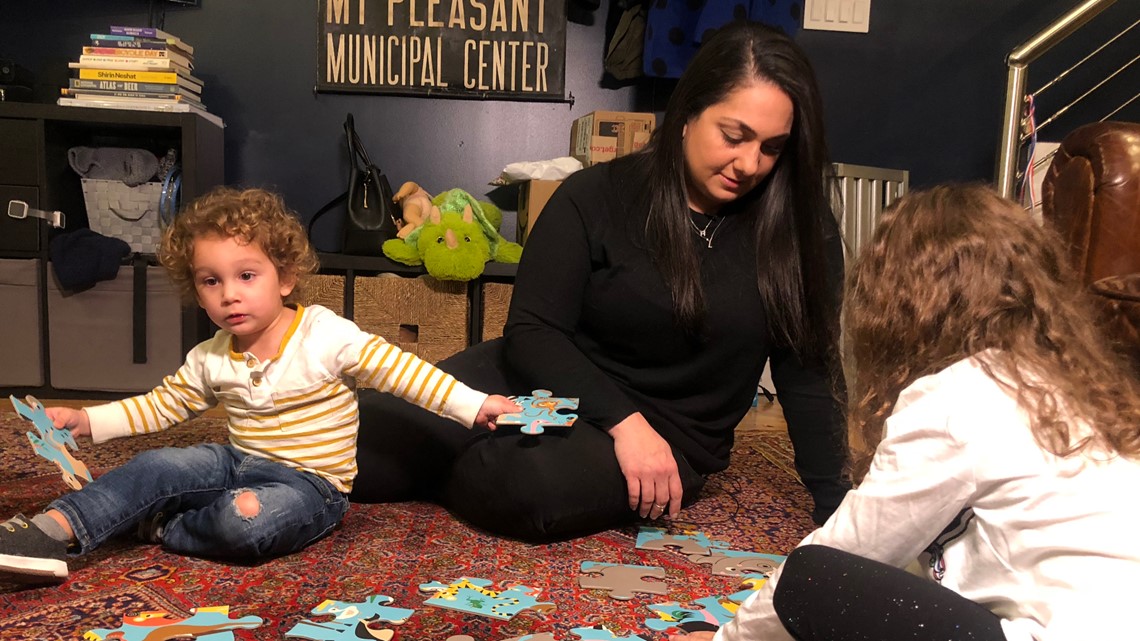 But, the fear didn't leave her. She was, after all, still using an illegal Schedule I substance.
"I would get really scared," Lavasani said. "I have two graduate degrees, I got a career I worked really hard for, I have a brand new family that I was really proud of, and I could have lost it all if that information got out that I was doing that."
In an effort to alleviate those fears and help others struggling with similar situations, she joined the group Decriminalize Nature DC to bring the fight to politics. The group has submitted a ballot initiative to the DC Board of Elections to decide whether or not it can move forward.
The initiative asks that D.C. "cease prosecution of residents of the District of Columbia for non-commercial planting, non-commercial cultivating, purchasing, transporting, distributing, engaging in practices with, and/or possessing entheogenic plants and fungi as defined in D.C. Official Code §5-115.08."
There is a hearing on Feb. 12 to decide if the ballot initiative will go forward. In the meantime, Lavasani said the group has been working with lawyers to prepare for potential litigation, as well as the D.C. Council to see if any council members will propose a bill decriminalizing psychedelic mushrooms.
"Never in a million years would I think this would be the issue I would be advocating for," she said. "But, I could lose my arm tomorrow, and I'll still be me. But if I lose my mind, I'm not going to be me, and people shouldn't live in fear of that."
As is the case with any drugs, magic mushrooms affect individuals differently. While Lavasani said it stopped her from hearing voices and feeling severely depressed, the Alcohol and Drug Foundation lists the following as possible side-effects:
euphoria and wellbeing
change in consciousness, mood, thought and perception (commonly called a trip)
dilation of pupils
perceptual changes, such as visual and auditory hallucinations
stomach discomfort and nausea
headaches
fast or irregular heartbeat
increased body temperature
breathing quickly
vomiting
facial flushes, sweating and chills.
Denver passed legislation in 2019 that made it less of a priority to penalize people 21 and over for possessing hallucinogenic mushrooms and prohibiting the city from spending resources to impose criminal penalties in these cases.
According to the Drug Enforcement Administration, psilocybin mushrooms are currently classified as a Schedule I substance under federal law, meaning that there is a high potential for abuse and they are not a currently accepted medical treatment.
Lavasani said her group hopes to use this ballot initiative first and foremost as an opportunity for education.