ANNAPOLIS, Md. — Governor Larry Hogan announced Tuesday that Maryland has awarded more than $1.6 million in the first round of grants to 20 Maryland companies for pivoting to or expanding production of personal protective equipment (PPE).
"Ramping up our supply of PPE is a critical building block in our state's recovery plan, and we are taking an all-hands-on-deck approach to secure these resources for our front line workers," said Hogan. "I want to thank and commend the local businesses who have shifted their operations and increased production to help us save lives and flatten the curve."
Some of the companies providing help are those you wouldn't expect.

Daniel Rankin is owner Rankin Upholstery in Gaithersburg, Maryland.
Before coronavirus spread, Rankin said business was great.
"We focus on automotive, aircraft and marine upholstery," Rankin said. "All of a sudden, that had a downward spiral like many other businesses. We turned to producing only PPE literally overnight."

Rankin said he approached Johns Hopkins Hospital about making masks.

They developed a product together and he's now producing gear for that hospital and medical offices in Montgomery County.
"I'm trying to produce as many as I can, as fast as I can," Rankin said.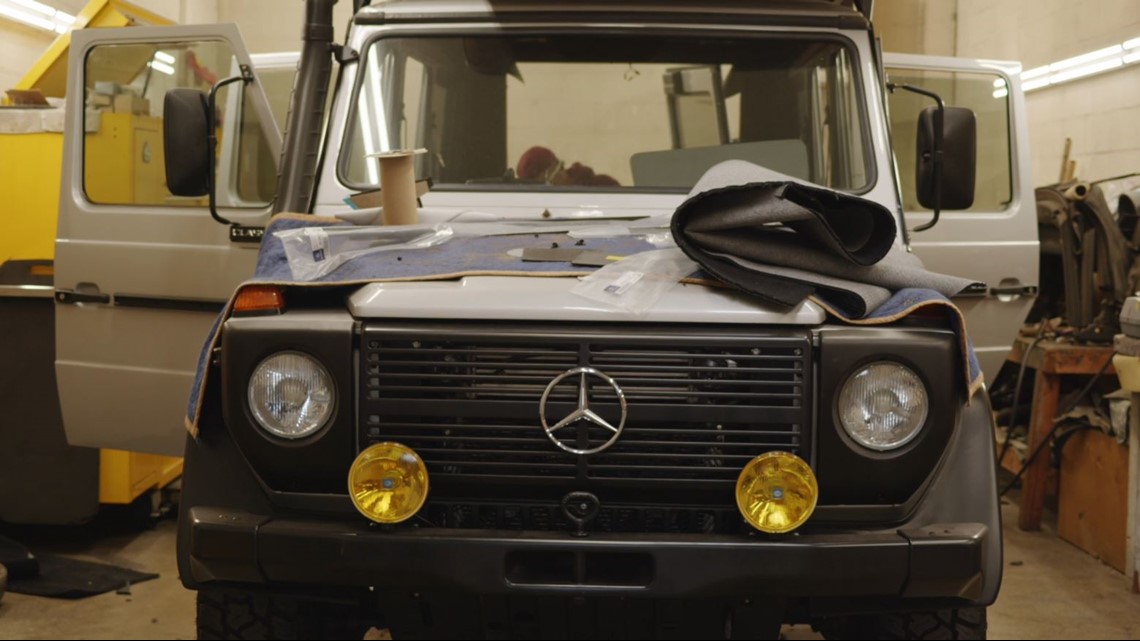 Through the Maryland COVID-19 Emergency Relief Manufacturing Fund administered by the Maryland Department of Commerce, companies are receiving grants of up to $100,000 to manufacture everything ranging from face shields, gowns, N-95 masks, and even respirator parts to battery packs for ventilators.
The $5 million program was created in response to a growing demand for items to protect health care and front line workers, including:
face shields
surgical masks and gowns
gloves
as well as items for hospitals, like thermometers, respirators, and ventilators.
The program received more than 200 applications, and additional grants will be made available in the coming weeks, Hogan's office said.
The following D.C. area companies are receiving grant funding:
Rankin Upholstery, Montgomery County
CR Daniels, Howard County
X-Laser, Howard County
Fabrication Events, Howard County
Marty's Bag Works, Anne Arundel County
Rankin said he already purchased more equipment and hired 10 extra full-time employees.
"We've hired fashion designers who know how to use sewing machines," he said. "My main goal was really to keep my folks working. I've never missed cutting a paycheck and I didn't want to miss cutting a paycheck."
Hogan said at least 200 businesses applied for this grant, and the state will award more money in the coming weeks
Maryland has announced 626 new cases, 15 new hospitalizations, and 71 additional deaths due to COVID-19. The total number of cases in Maryland is now 20,113.
Nearly 1,300 people have recovered and been released from isolation.
Check the status of the virus in your state with your state health department's websites by tapping below: