Editor's note: This story has been updated to clarify that if you look at the sun through an optical device like a telescope, you need to both wear eclipse glasses AND have a filter on the lens of the device.
If the sun burns your retina while trying to stare unprotected at Monday's solar eclipse, you may not know it until it's too late. That's one of the eye-opening (pun intended) facts presented in a video by University of Washington Medicine.
To give an example of how quickly the sun could damage your eyes, UW Medicine ophthalmologist Dr. Russell Van Gelder holds a lens up to a piece of paper. The lens has just 1/3 the focusing power of your eye. In just a couple seconds, a hole starts to burn in the paper.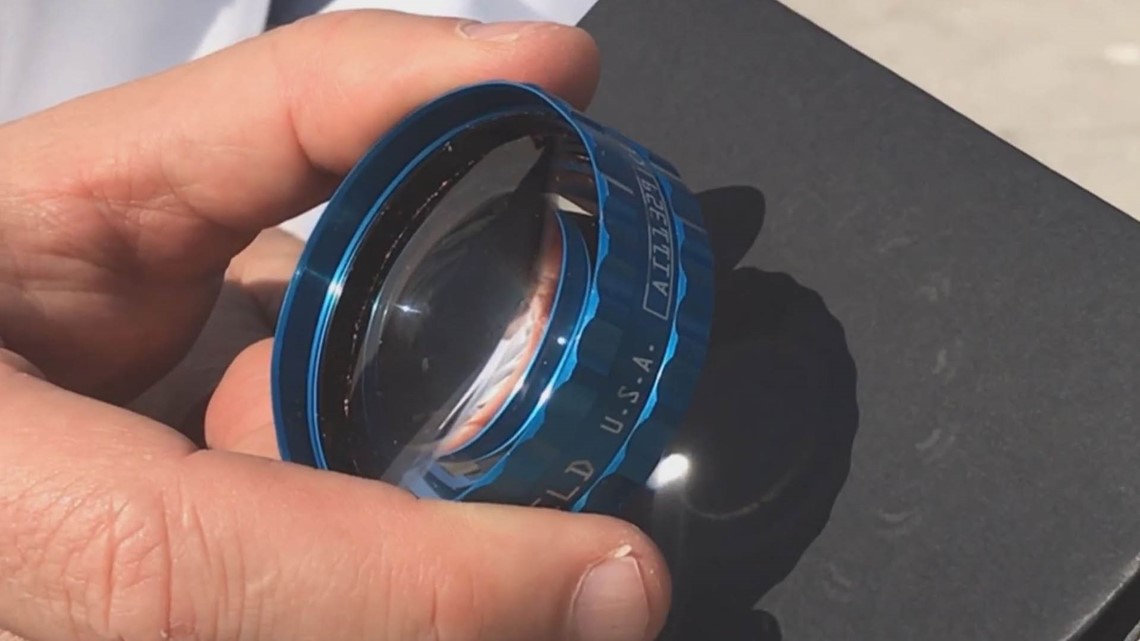 In the video, UW Medicine says your eyes do not have pain receptors, so if they were burning out, you wouldn't feel it. That left us with a burning question. If you were to poke your eye or get some dust on your eye, you would feel it. So how does the eye not have pain receptors?
Dr. Van Gelder clarified that "the retina has no pain fibers. The cornea, in the front of the eye, has more pain receptors per square inch than anywhere else in the body. But those don't provide sensation to the back of the eye."
Regular sunglasses won't protect you, even with the moon obscuring the sun. UW Medicine reminds you to get eclipse glasses that are ISO certified (look for ISO 12312-2 on the glasses). Dr. Van Gelder says wear them even if you are looking at the eclipse through a camera or telescope AND make sure you have a filter over the lens of the device you are using. You need to have that double protection because the device will magnify the intensity of the sun's rays.
No matter how many precautions you take, you may still accidentally get too long a look at the sun directly.
"If you do look at the sun accidentally, you'll almost certainly have a red or green or purple spot in your vision right after, and that's called bleaching, and usually that will get better over the course of a few minutes or an hour," said Van Gelder. "If that blind spot persists for a few hours or certainly by the next day, it probably indicates that you've damaged the retina. If that's the case, you want to get that diagnosed fairly quickly."
Van Gelder also says keep a close eye on kids to make sure they don't look for too long.
UW Medicine said it produced the video because Dr. Van Gelder and the team of ophthalmologists have treated patients with solar retinopathy -- the type of retina damage mentioned in the video -- and they wanted to prevent people from hurting their eyes.
"The eclipse is an incredible event and should be a source of enjoyment, not the cause of a potentially permanent vision problem," said UW Medicine.
People are now scrambling for the eclipse glasses, which are running out fast. How to get glasses