LANDOVER HILLS, Md. — Dozens of residents have been displaced after a fire caused a partial collapse of an apartment building in Prince George's County, Maryland early Tuesday morning.
The fire started around 3:30 a.m. on the bottom terrace level of the building in the 3900 block of Warner Avenue and spread through the roof, according to Mark Brady, the spokesman for the Prince George's County Fire Department. The fire was put out one hour later.
Several people displaced after apartment fire in Prince George's County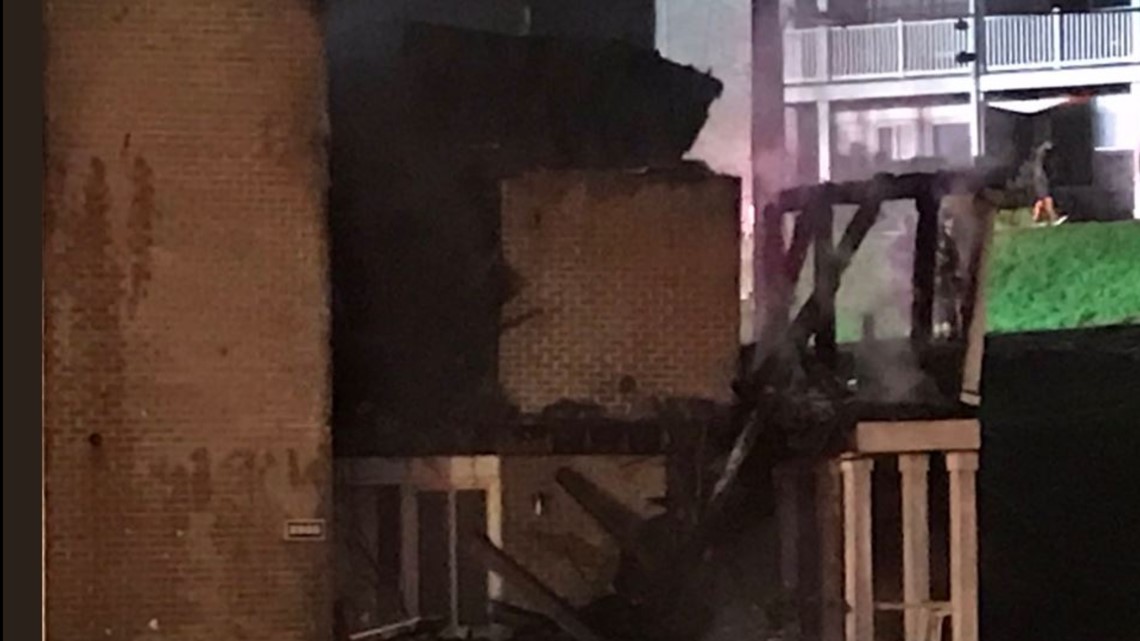 Officials said all residents have been accounted for. Initially, fire crews were looking for a family of four, but after a second search of the three-story apartment building, everyone was accounted for.
Three firefighters were transported to a burn unit while trying to put out the fire. They are expected to be OK. One man has been taken to the hospital with a smoke injury. No additional injuries have been reported at this time.
There was a partial collapse of outside walls at the back of the garden-style building.
Brady said the building does have individual smoke alarms, which helped to alert residents and get them out safely. He also said the building was constructed before sprinkler systems were required.