WASHINGTON -- It was an unforgettable moment Sunday night for college sophomore Michaye McIlwain. The Agnes Scott College student's t-shirt design was displayed for millions to see at the BET Awards.
Mighty Moe Hagans, the congo player for Sugar Bear and EU rocked his #DontMuteDC shirt on the red carpet before the show and in the opening number.
Host Regina Hall and actress/DC native Taraji P. Henson joined Sugar Bear and EU in making a big statement about their love of Go-Go music. The words #DontMuteDC were projected on the backdrop of the show's opening number while stars like John Legend and Tyler Perry danced in the audience.
McIlwain studies business at Agnes Scott College in Georgia, but she's from the D.C.-area. Born in D.C .and raised in Maryland, she said creating this T-shirt was "really special" to her. "My parents are DC natives, my grand parents are so D.C. has a special place in my heart," said McIlwain.
Her uncle is #DontMuteDC co-founder Ronald Moten. He's been a strong voice for the movement, educating the community about how to protect and preserve DC's culture.
His goal is for #DontMuteDC to be more than concerts and having Go-Gos, Moten wants to work with politicians and the community to enact policies that will secure Go-Go's place in D.C. history forever.
He's working on a Go-Go pop-up museum at Check It Enterprises on Martin Luther King Avenue in Anacostia, which he refers to as "Black Wall Street."
At the entrance of the museum will be a mural painted by his niece, McIlwain. "It's going to have icons in Go-Go and also categories where people have been voting on inducting people in the Go-Go Hall of Fame," said Moten with his niece by his side.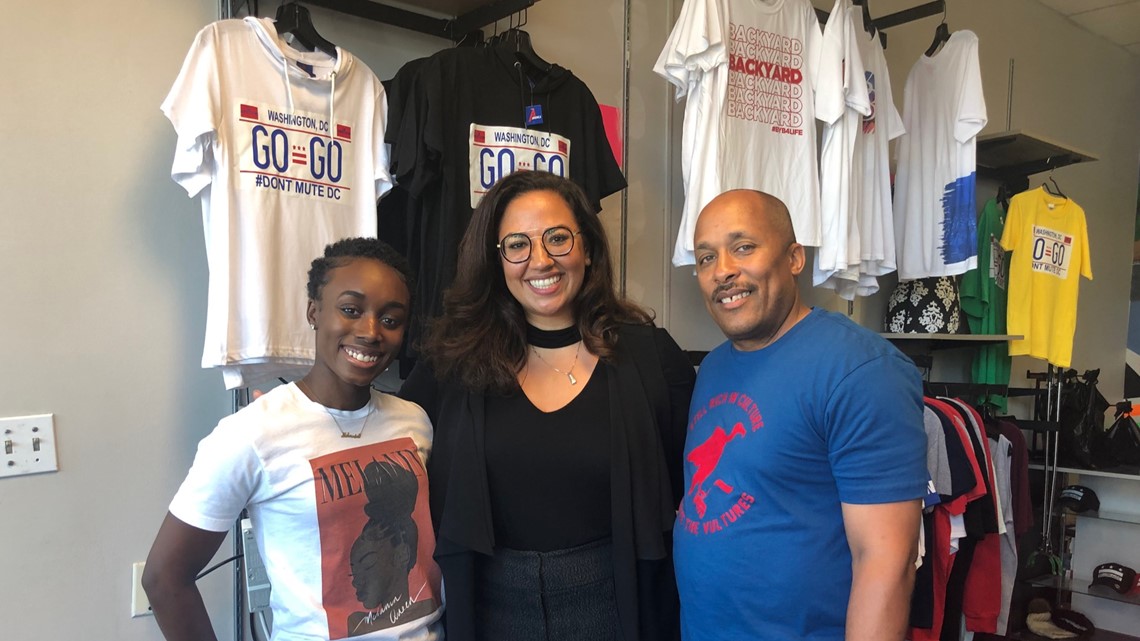 McIlwain is excited about what this exposure could mean for her future. She is working on a t-shirt collection inspired by the beautiful range of hair textures and styles titled: I'm not my hair."
For an update on when the collection is relased follow her business account Manifest Prints on Instagram.