AKRON, Ohio — A 40-year-old Wooster man and his brother-in-law are facing several charges for their involvement in the January 6, 2021 breach of the U.S. Capitol.
Devin Steiner turned himself into authorities on Thursday morning and was due for his first court appearance later in the day.
According to a criminal complaint filed by the U.S. Attorney's Office for the Northern District of Ohio, Steiner and brother-in-law Adam Miller are facing the following charges:
Entering and remaining in a restricted building or grounds
Disorderly and disruptive conduct in a restricted building or grounds
Disrupt the orderly conduct of official business
Disorderly conduct in a Capitol building
Parade, demonstrate, or picket in a Capitol building
The FBI received a tip that Steiner participated in the January 6 riot which came on the heels of President Donald Trump's rally to protest the results of the 2020 presidential election. The rally and subsequent riot happened as a joint session of Congress was meeting to certify Joe Biden's victory over Trump.
A YouTube video led investigators to believe that Steiner had indeed gone into the U.S. Capitol building. He was wearing a camouflage jacket, a red, white and blue winter beanie hat with the word "TRUMP" and a circular patch with the number "45," and a light brown colored JanSport backpack. Steiner was accompanied by Miller, who was wearing a black jacket, a dark colored backpack and a cowboy hat, with what appeared to be an American flag printed on the top.
Surveilance camera footage caught Steiner and Miller together at several points during the breach.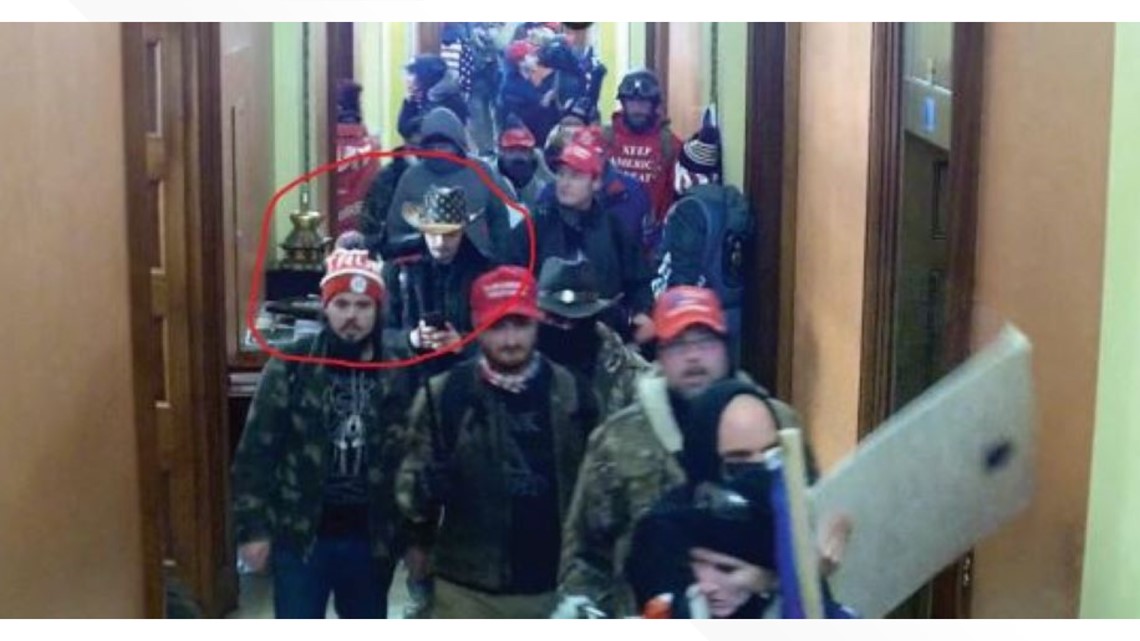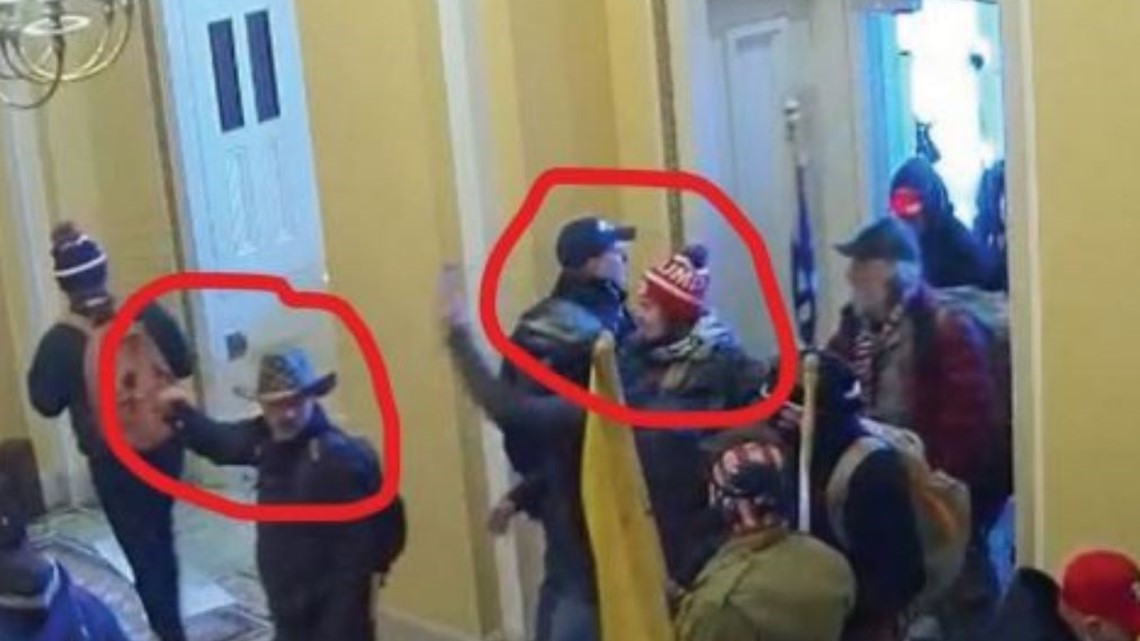 Three months after the breach, FBI agents executed a search warrant at Steiner's house and found a red "Trump" beanie, a camouflage jacket, and a JanSport backpack matching those observed in the video. They also seized his iPhone and found a message dated January 6, 2021 at 1:46 p.m.: "Storming the capitol building with hundreds of thousands !"
Steiner's phone also provided investigators with two other clues.
On January 9, 2021, Steiner had the following exchange with an unknown person:
PERSON 1: Wanna hang out tomorrow night?
STEINER: I'd love to but I'm laying low for awhile.
PERSON 1: Worried about the law Coming after you?
STEINER: Mmmhmm
Later that month, Steiner's phone sent the below picture to a group conversation featuring Miller and four others. It showed him wearing the same hat and jacket he wore to the Capitol on January 6.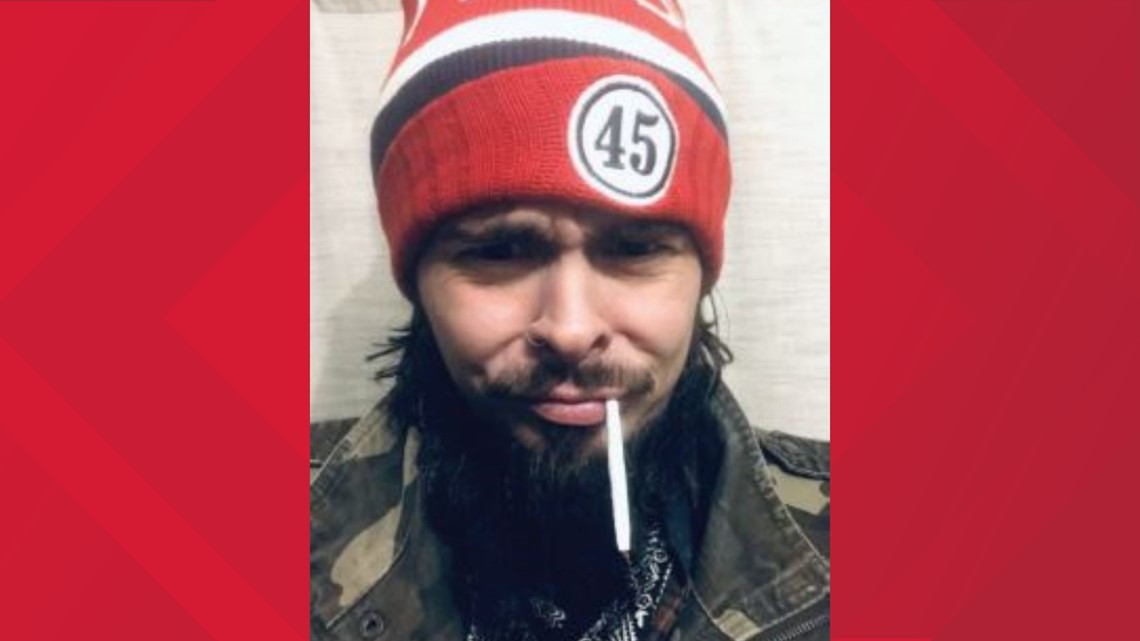 The FBI says it received a tip in March 2021 that Miller, a follower of the far-right wing QAnon conspiracy theory, had also been at the rally. Data analysis from their cell phones showed that both Miller and Steiner had been inside the Capitol on January 6.