SUITLAND, Md. — Senior residents living at the Belnor Senior Residences on Saint Barnabas Road in Suitland, Maryland tell WUSA9 they're living in fear after multiple car break-ins and they want management to do something to deter the crime.
"I'm in fear. I don't feel safe," Delores Watts said.
"I said 'not again.' This the second time it's been broken in," added another resident, Barbara McEubanks.
Both women have had their cars stolen or broken into in the middle of the night, while parked outside their building.
"Every time I turn around something happening to me, something is happening here," said McEubanks.
"Columbus Management know about this and they have done nothing for our safety and I don't want to live in fear," said Watts.
Delores Watts, 87, said her Hyundai was stolen from the parking lot of her building. She said she even had to pay the burglars $150 speeding ticket, but then thieves came back and targeted her rental car.
"Within a week to two weeks they came back and stole the tires off the rental car," Watts said.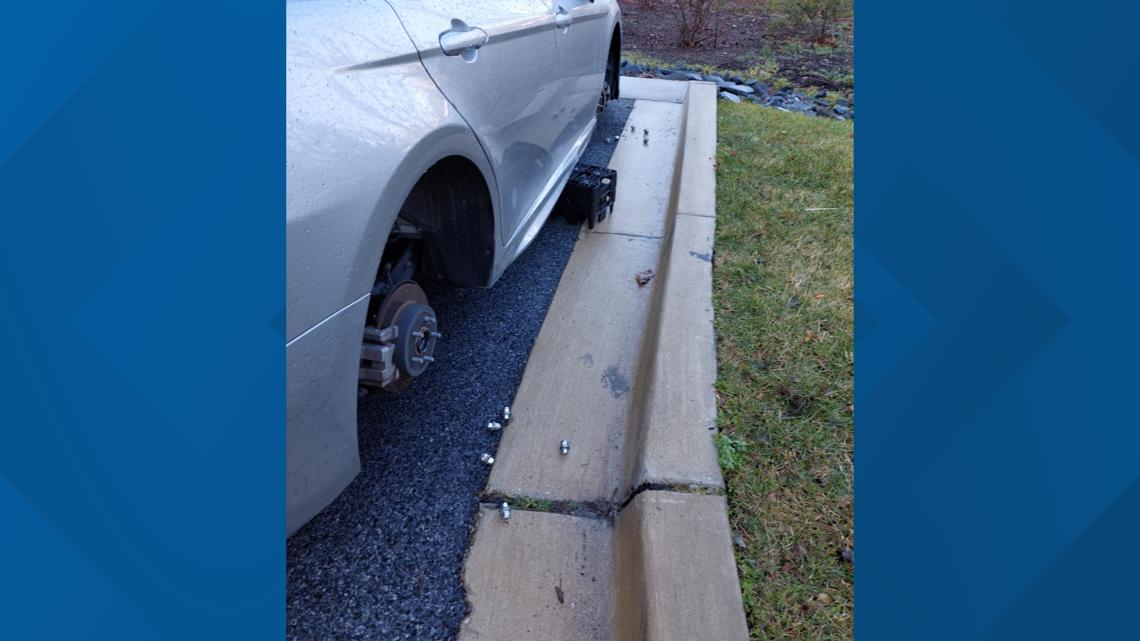 Prince George's County Police said it's usually a quiet complex with few incidents, but recently thieves have been targeting the cars in the parking lot.
This week someone broke into Barbara McEubanks Mercedes, for the second time, stealing her handicap sticker. The first time thieves busted her window she said they messed with the gears.
"I have a Mercedes. They tried to start it, but they didn't have sense to know with those Mercedes you cannot start unless you have a key," McEubanks said.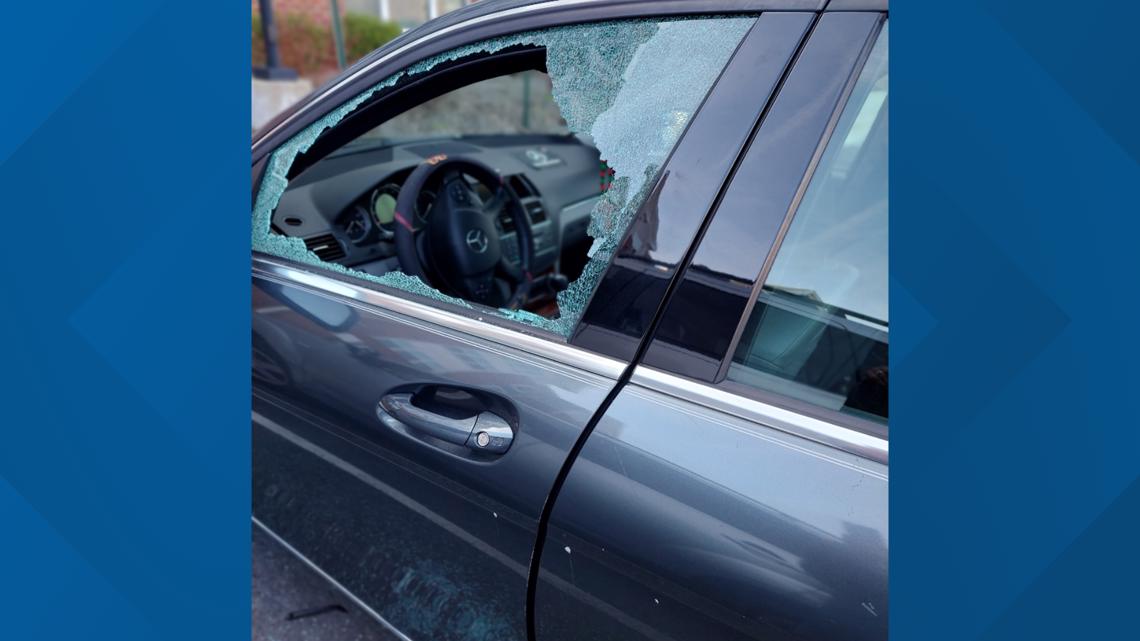 "If I'm living here and paying rent I shouldn't have to pay for my car towed…or broken into…it shouldn't be like that," she said.
Prince George's County Police shared the pictures below of the two people they're looking for in connection to the crimes, as well as the suspects vehicle. Police say two cars have been stolen from this lot and multiple have been vandalized.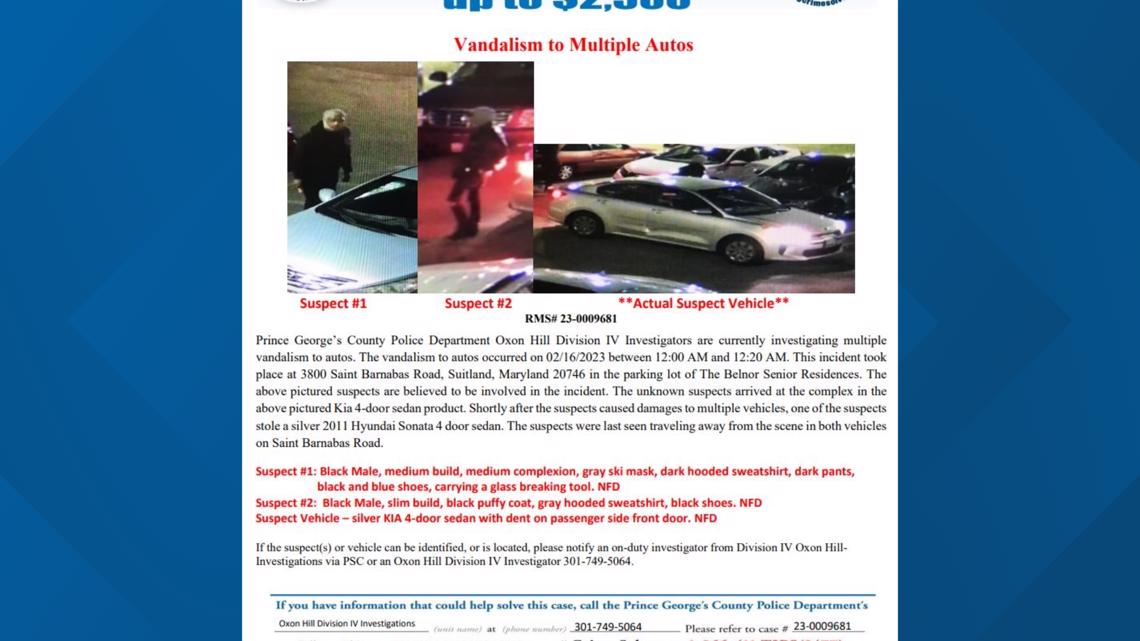 The uptick in crime has some residents considering moving.
"But then I say, 'Well Lord, if I look for a place and get a place to go, the same thing might happen there and you just can't afford to keep moving," McEubanks said
Joyce Edwards said she has lived in the building since it opened. She said now she doesn't feel safe being out in the hallway late at night.
"I used to do my laundry at 3 or 4 in the morning, but now I don't want to be out in the hallways because sometimes people leave that [door open]."
Columbus Property Management is in charge of the building; it's one of many the company manages across the country. Residents want them to put overnight security in place.
Becky Lang Staffieri with the management company said security cameras are installed in the parking lot and inside the building, but would not confirm if the company would consider hiring security.
"It is a bigger issue beyond the walls of our building. This is outside of our building, this is the Suitland community. We are really working with the Prince George's County Police Department," she said.
Prince George's County Police are offering a cash reward up to $2,500 for any information leading to an arrest and indictment in this case. A spokesperson with the department said officers will conduct visible patrols throughout the community as time allows.