FAIRFAX COUNTY, Va. — Virginia State Police (VSP) is asking for the public's help finding a vehicle that was reportedly used during a shooting on Interstate 495 on Sunday.
According to VSP, the shooting happened around 5 p.m.
Investigators believe two vehicles, a Mercedes and a silver Chevrolet Silverado pickup truck, began driving aggressively while driving on I-495 in Fairfax County.
As the two vehicles passed under the Route 236 overpass on I-495, police say a person riding in the front seat of the Mercedes opened fire at the Silverado. The Mercedes drove away after the shooting.
While the Silverado was not hit, one of the bullets hit a third car that was not involved in the original incident. Fortunately, no one in the car was injured.
It is unclear what caused the original road rage incident to begin.
VSP released a photo Friday of the Mercedes believed to have been used in the incident.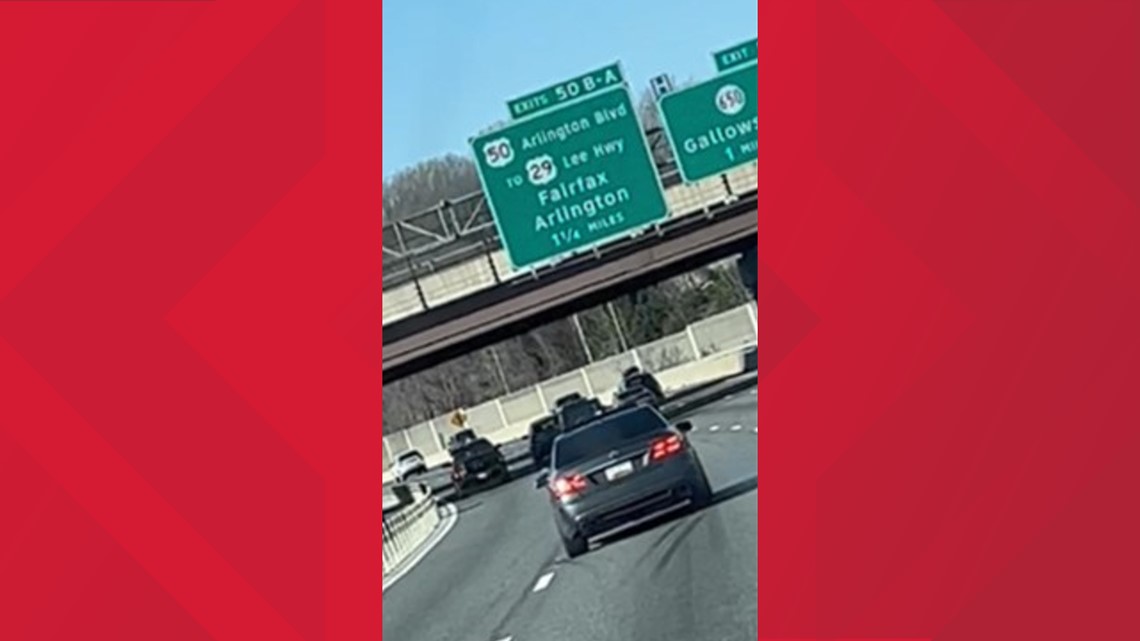 Police are asking anyone who may have witnessed the shooting or have information about it to call them at 703-803-0026 or email them at questions@vsp.virginia.gov.
According to experts, by the time people feel anger, the plethora of emotion they are feeling can lead them to act out.