WASHINGTON — On Tuesday, the search for a suspect who assaulted a George Washington University staff member inside a parking garage earlier in the week continued.
D.C. Police say the suspect assaulted the victim with the intent to force the victim to engage in sexual activity around 5:30 p.m. in the 2000 block of G Street on Monday. After the assault, police believe the suspect ran away. The victim was taken to a nearby hospital for treatment and is expected to be okay.
On Tuesday, a George Washington Police Department (GWPD) vehicle stood watch near the parking garage as students walked to and from class.
For those who live nearby where the crime occurred, plenty of concern came with investigators still searching for the suspect.
"I've been in that parking garage and I've parked there before," said freshman Lydia Miller. "It's a completely different outlook that in broad daylight, next to where we live, something like that happened."
The garage sits next to a popular courtyard on campus where students can visit food trucks or study outside.
On Monday, Miller and her roommate said a nearby bar was hosting a Bingo Night event around the same time the assault occurred.
"It wasn't even dark. It wasn't a regular time of the day," said Miller. "We could see the courtyard through our window. We walk it every single day. It's a shortcut."
Following the incident on campus, GW sent a letter to students detailing how GWPD would increase patrols around the immediate area and inside the school's garages.
GW also reminded students to use panic buttons, visible by their bright orange signage, whenever in danger in a parking garage.
The university further reminded students about GW Safe Ride, which provides rides for students and staff from 8 p.m. to 4 a.m., before advising them to stay aware of their surroundings, walk with others when possible in areas they are unfamiliar with, and make sure to keep doors closed and locked when they arrive and depart.
Miller's roommate told WUSA9 that she would focus on the advice her parents told her as she began her college semester.
"Walk in numbers. Stay safe. Always be aware," freshman Maddie Iler said.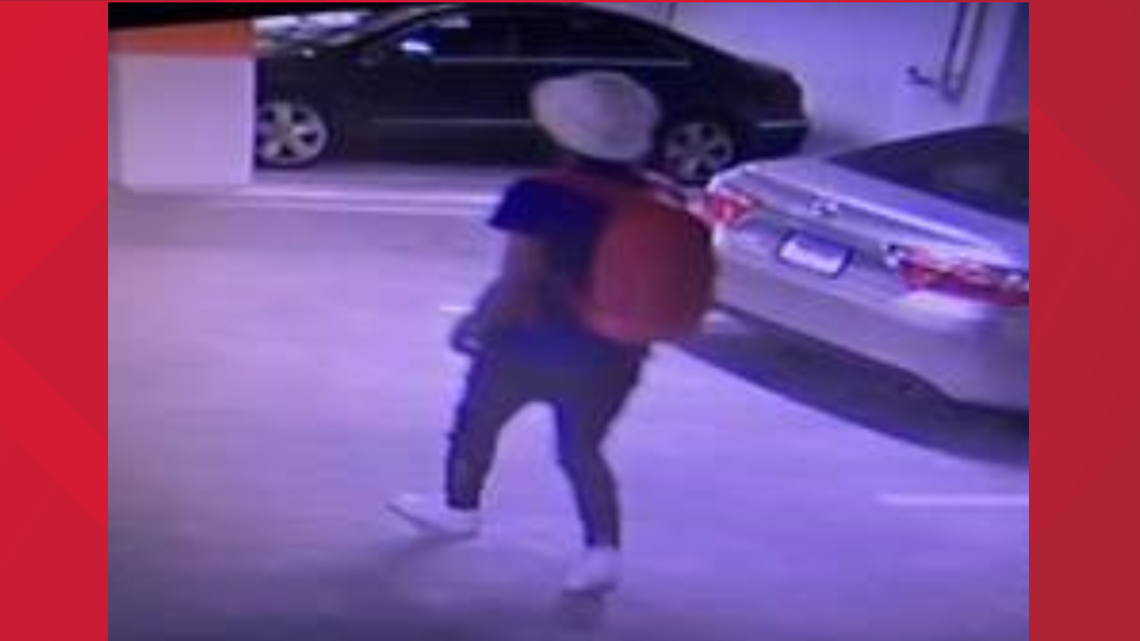 Investigators describe the suspect as a Black man with a slim build and goatee. He was last seen wearing a blue shirt with white writing and a "COVID style mask."
Anyone with information is asked to call police at (202) 727-9099 or text your tip to the Department's TEXT TIP LINE at 50411. Crime Solvers of Washington, DC currently offers a reward of up to $1,000 to anyone who provides information that leads to the arrest and indictment of the person or persons responsible for a crime committed in the District of Columbia.