WASHINGTON — A 34-year-old man was shot in the foot Saturday afternoon near a popular playground in Petworth, D.C. Police said.
It was broad daylight, a little before 1 p.m., when police said the victim was walking down the street near the corner of Taylor and 8th Streets NW. They said he heard gunshots and realized he was the person who had been shot.
Police said officers were already on scene canvassing the area due to the sound of gunshots when the incident happened, so they were able to respond quickly.
"I just think it's really tragic that at one o'clock, especially on a Saturday where there's lots of children playing, if a man got shot, it's very sad, but if children get shot, it's make you think about what could have happened," said 11-year-old Emma Munoz-Pogossian, who came to the park to play basketball with her dad and little brother a few hours later.
She said they live on Taylor Street, near the intersection where shots were fired. But — she said it's not a sound she hears too often in that area.
"I do, yeah, I feel safe," said Emma.
The ANC (Advisory Neighborhood Commissioner) for the area posted on Facebook a couple hours after the incident, saying some of their friends were at the park when shots were fired and are "shaken up, with good reason."
The commissioner said the victim ran into a nearby carryout restaurant to call 911, but police were not able to confirm this report.
A number of parents who brought their young kids to the playground hours after the incident said they didn't know shots had been fired feet away ... just hours before.
"Well we had no idea, and it's just disappointing," said parent Nick Gottlieb, who said he lives around the corner from the park. "It's a wonderful community here, lot of close knit family, lot of kids who go to school together, and it's just disappointing to know that something happened like that in the middle of the day."
Gottlieb said he and his wife bring their one-year-old son to the park to play nearly every Saturday.
He said nearby shootings don't happen a lot, "but it still happens, and it's a known issue living here, buying here. It's part of the community. It's part of the neighborhood that's unfortunate, and hopefully happens less and less with every year."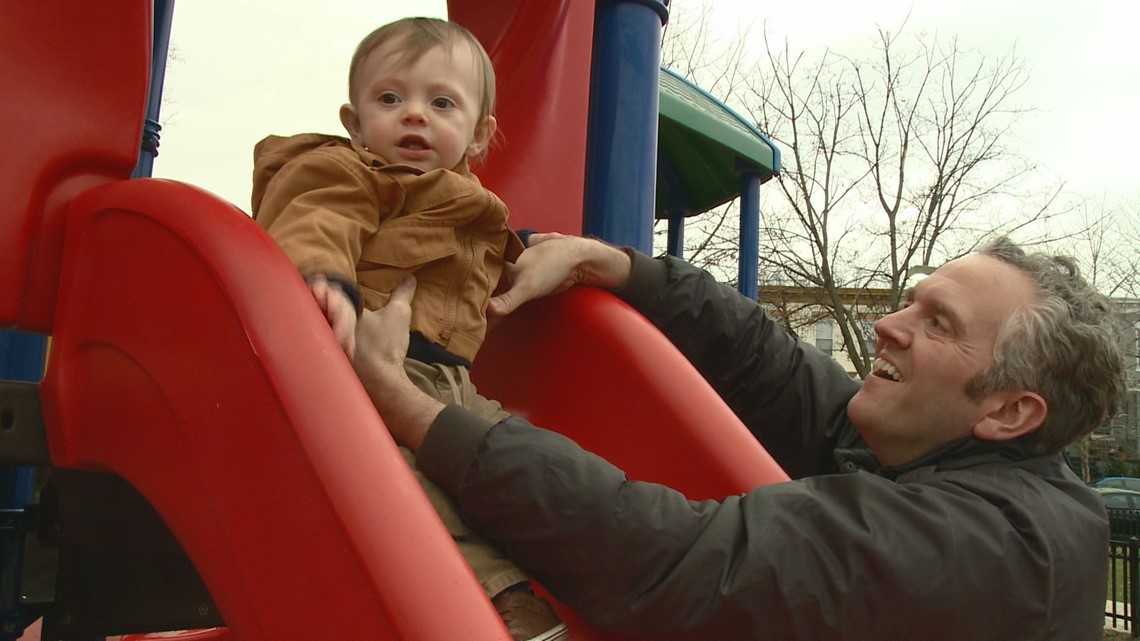 He said overall, he feels safe in the area, and doesn't plan to alter his family's Saturday tradition because of this shooting.
"Not in the slightest," said Gottlieb. "One, because there's not too many options. But two because this is where the parents come … this is where you come with coffee to wear your kid out for a nap."
D.C. Police said its department is looking for a black man who fled the playground after the shooting and is being considered a suspect. He is between 5'9 and 5'10, and was wearing jeans and had on a sweater at the time of the shooting.
Anyone with information about this case is asked to call the police at 202-727-9099.