WASHINGTON — For the first time since he was cleared of assault charges, D.C.'s former Deputy Mayor for Public Safety Chris Geldart is talking about his time as the District's top public safety official while defending his record on crime.
"Of course, I do," Geldart said when asked if he misses the job. "You know, I've been a public servant for almost 30 years"
Geldart is also publicly discussing, for the first time, what happened behind closed doors with Mayor Muriel Bowser after Geldart was charged with misdemeanor assault for a parking lot confrontation in October with a Golds Gym trainer.
When asked if he wanted to leave his position as Deputy Mayor, Geldart said definitely not.
"No," he said. "No, I didn't."
When asked if Mayor Bowser asked for his resignation, Geldart was vague.
"I submitted the resignation to the Mayor, and she ultimately accepted," Geldart said.
When pressed on whether he fought to keep his job, Geldart again spoke in generalities.
"We had a conversation and in the end of it, it was very clear that the right thing to do was to make sure she had (the resignation) and she could make her decision on that," Geldart said.
Bowser announced Geldart's resignation days after his arrest but had no comment In late November when Arlington County prosecutors dropped the charges, based on witness accounts that the trainer, not Geldart, may have been the aggressor.
Geldart believes he was viewed by the administration as a distraction after Arlington County Police put his Virginia address on his arrest warrant rather than his D.C. address, leading to speculation he was violating the residency requirement for top District officials. Geldart denied the accusations.
"There's some disappointment with myself and with the situation," Geldart said. "But life goes on."
Geldart says his future is now unclear after leaving the post he held since 2020 and a public safety agency he was working to revamp.
"When it comes to our public safety, and the things that are going on around our violent crime, statistics, and things like that, our city is resource-rich and coordination poor," Geldart said.
Geldart launched initiatives like D.C.'s new nightlife task force, which teams various public agencies to curb violence in bar districts.
And despite rising youth gun violence and high-profile shootings including Washington Commanders rookie Brian Robinson, statistically, homicides and violent crime could end up being slightly down by the end of 2022.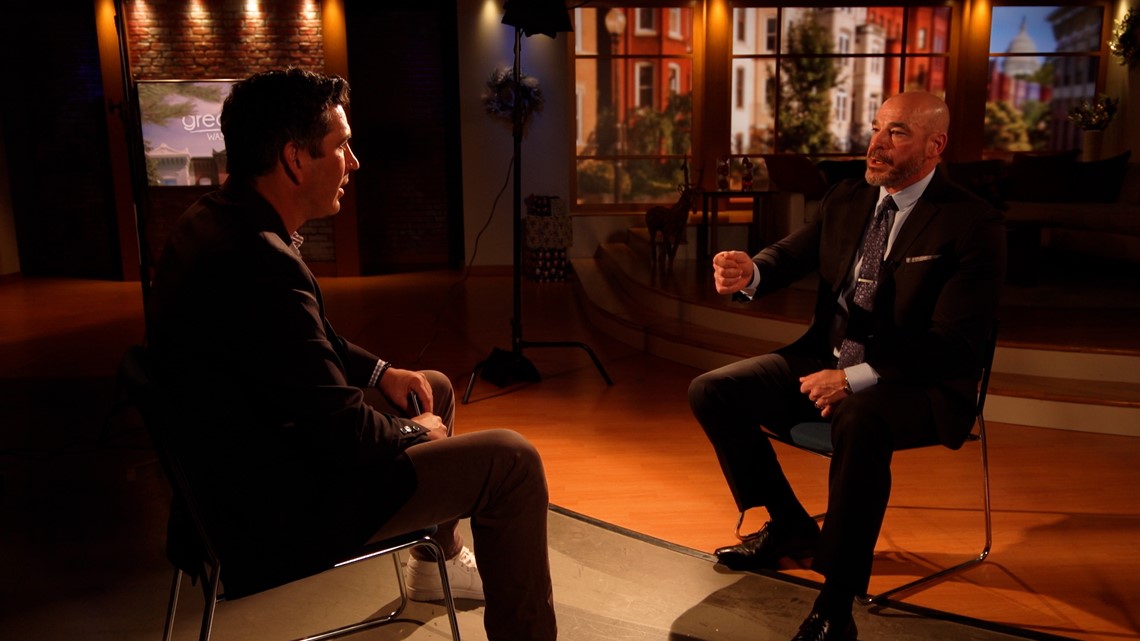 Geldart defended his community-based approach, including a city-wide gun violence awareness campaign called "202 for Peace" targeting at-risk youth with peace walks and programs promoting positive rap music. Geldart was asked if those types of programs will make a difference with the at-risk youth the city is trying to help.
"I would actually take that question and turn it around and say, if that's not somebody's idea of how to reach them, what is your idea?" Geldart said. "It's easy to sit on the sidelines and point a finger and say, you're doing this hashtag thing, is that going to work? This music thing, why would you think you're going to get kids off the street?
"Is it going to change every kid," Geldart continued. "No, will we change some? Yeah. "
Geldart acknowledges DC Police have to do a better job connecting with the communities they patrol. Adding that the city is working to turn around a wave of officers leaving the force.
"I've been into all of the communities in the city where we've had violent crime, numerous times. And I can tell you that the people in those communities, they want to be protected and served, they want the police there," Geldart said, adding that some people in those communities want police to change the manner in which they interact with their neighborhoods.
"You know, that's a balance. And that is something that is not going to happen overnight, either.
Mayor Bowser has not announced Geldart's replacement. Right now, City Administrator Kevin Donohoe is overseeing public safety until the new Deputy Mayor is named.