A teenager was killed in a shooting in broad daylight Friday afternoon, police said.
Shortly before noon, DC Police responded to reports of gunshots at 3570 Warder St NW. When they arrived, they found an unoccupied Mercedes with gunshot damage. Officers were then flagged down for a car crash involving a Honda Civic and a parked car in the 600 block of Upshur Street.
Once on scene, police found a 16-year-old boy and a man both suffering from gunshot wounds. DC Fire and EMS declared the 16-year-old dead at the scene, and the man, who was shot in the left hand, was transported to a local hospital for treatment of non-life-threatening injuries. He was in stable condition.
The teenager has been identified as Kassius-Khon Glay of Northwest, D.C.
Homicides have increased by 25% from this time last year — a year that saw the worst homicide rate since 2004, according to MPD crime data.
Lifelong Petworth resident Edwina Williams said violence in D.C., and Petworth has noticeably heightened.
"Not that things are going to get worse, they are worse," Williams said. "We're at a critical point with crime and violence, and I don't blame the mayor, I don't blame the city council. I blame the people that are committing the crimes."
Williams didn't ask for it but has become part of the domino effect of crime in her community. Her car was crashed into Friday by the vehicle carrying two gunshot victims.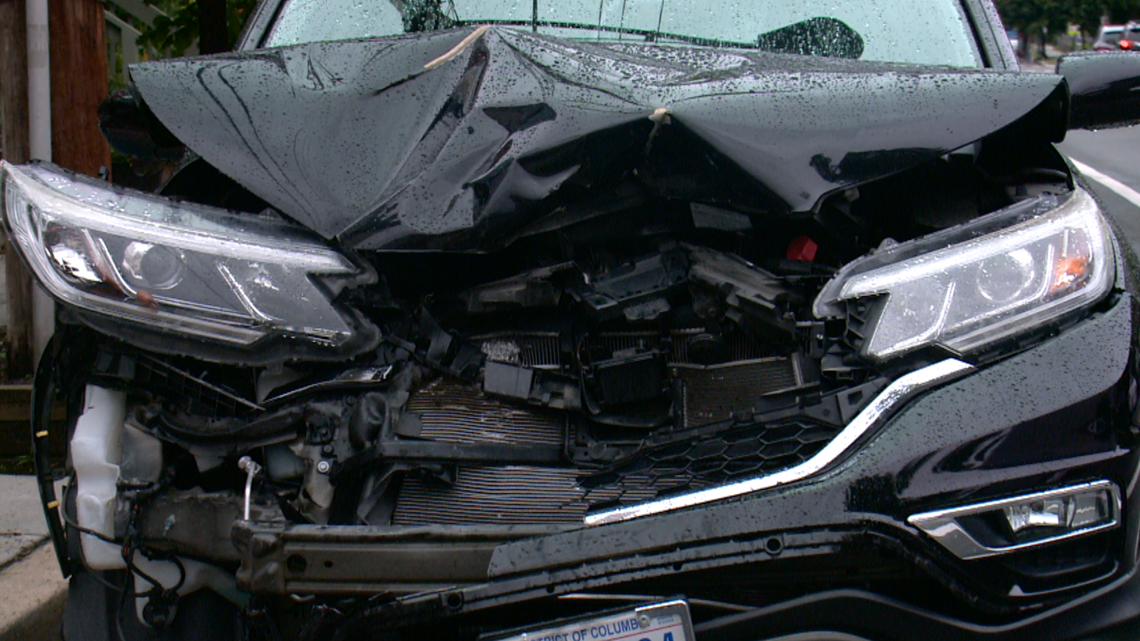 "It's just a sad day," Williams said. "It's not just D.C., it's all across the U.S. And what the solution is I do not know, but young people have to believe that their lives matter. You don't have to pick up a gun to solve whatever your problems are because death is final. There is no coming back from death. And it's a domino effect. Your family, the entire communities, we are affected by this."
Williams said one of her lifelong neighbors is considering moving because of the violence.
Williams said she believes the violence is cyclical. In the 80s she said her relatives couldn't sit on the porch because of the violence. She said unfortunately it's become that way again.
"People have to start talking when they see things, and we must become concerned about the crime in balance," William said. "We call this, you know, those of us that grew up here, million-dollar Petworth as a joke. But it's not a joke, you have homes that are being sold so it has nothing to do with the value of the home because criminals and crime are everywhere. You know it's just sad."
The Metropolitan Police Department is offering a reward up to $25,000 to anyone that provides information that leads to the arrest and conviction of the person or persons responsible for homicides.
Anyone with information about this case is asked to call the police at 202-727-9099, or by texting 0411.