RIVERDALE, Md. — A boy is in custody after he tried to escape police by running into a Prince George's County middle school Thursday afternoon.
It all started around 2:45 p.m., according to Prince George's County Police. That's when detectives attempted to stop a car that was taken in a carjacking on Tuesday, October 26. The driver, only identified as a juvenile, failed to stop and crashed into a tree a short distance away. The driver and another juvenile passenger bailed out of the car after the crash and ran off on foot.
One of the suspects ran into nearby William Wirt Middle School in Riverdale. Prince George's County Public Schools said school was in session at the time, and the school was briefly placed on lock down for about 10 minutes just before 3 p.m.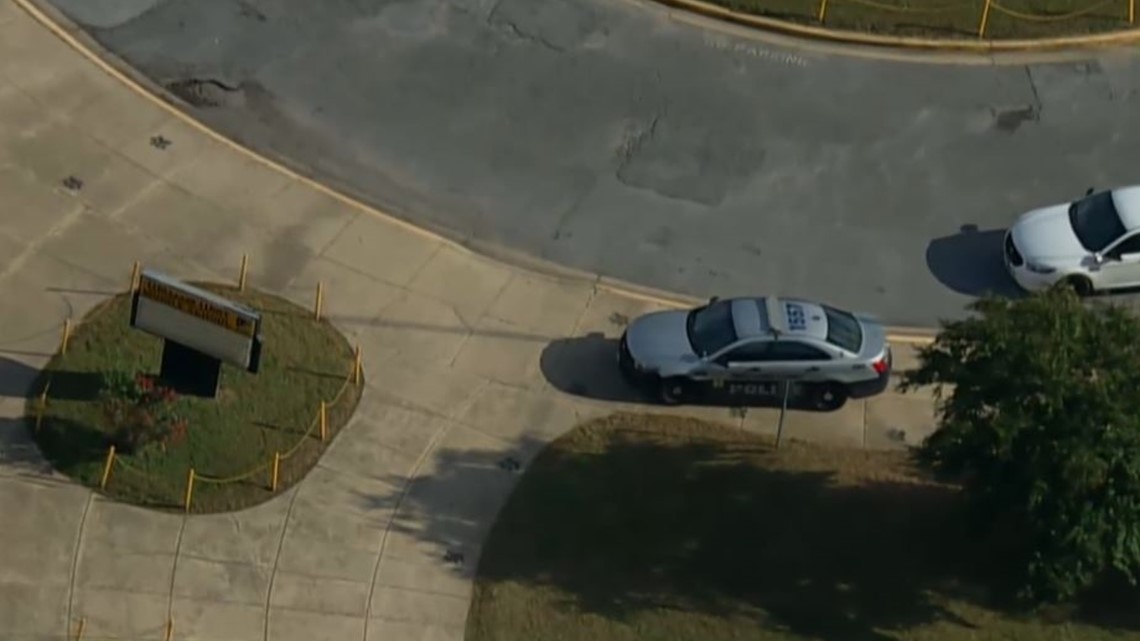 Police say the suspect who ran into the school was quickly apprehended, along with the other juvenile suspect. No injuries were reported. Police did not say what charges the two boys are facing.