STAFFORD COUNTY, Va. — A homicide investigation is underway in southern Stafford County after a body was found in a wooded area by a Sheriff's Deputy early Saturday morning.
According to Amanda Vicinanzo, spokeswoman for the Stafford County Sheriff's Department, the gruesome discovery was made when the deputy was driving in the area of River Rd. near Rt. 3/Kings Highway around 4:30 a.m. The deputy found the victim's body had obvious signs of trauma, Vicinanzo said.
At this time, Vicinanzo can only state that the body is male. So far there is no info on the victim's age or identity, as officials are still working to notify next-of-kin.
Officials released the photo below of the victim's tattoo in hopes that someone will be able to identify him.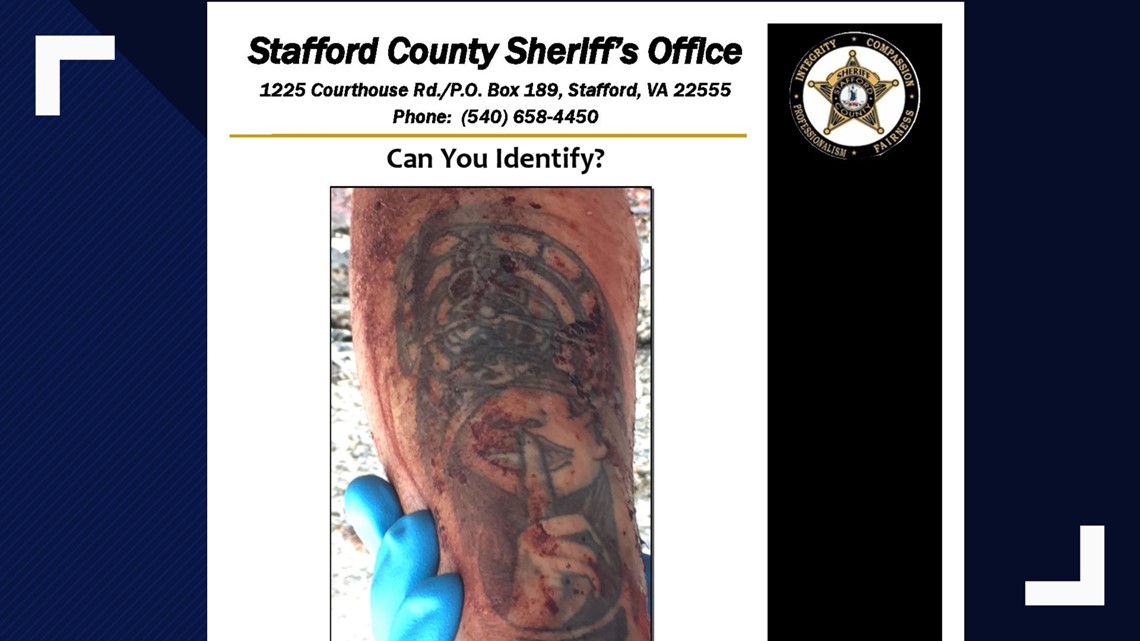 Investigators are asking anyone who may have noticed suspicious vehicles parked along River Rd. in south Stafford County this morning to contact the Stafford County Sheriff's Department non-emergency line at (540) 658-4450.