WASHINGTON -- D.C. police are searching for a suspect involved in two armed robberies on Thursday.
Police said the first incident happened around 10:25 a.m. in the unit block of Browns Court, Southeast. The second robbery occurred shortly after around 10:45 a.m. in the 500 block of 7th Street, Northeast.
The suspect pulled out a handgun, stole from the victim and fled the scene, police say.
In surveillance photos provided by police, the suspect appears to use a motorized scooter as a 'getaway' vehicle in at least one of the robbery incidents.
Police believe the suspect got on the scooter after the second robbery.
D.C. police said they do not track statistics regarding the use of scooters as a 'getaway' vehicle.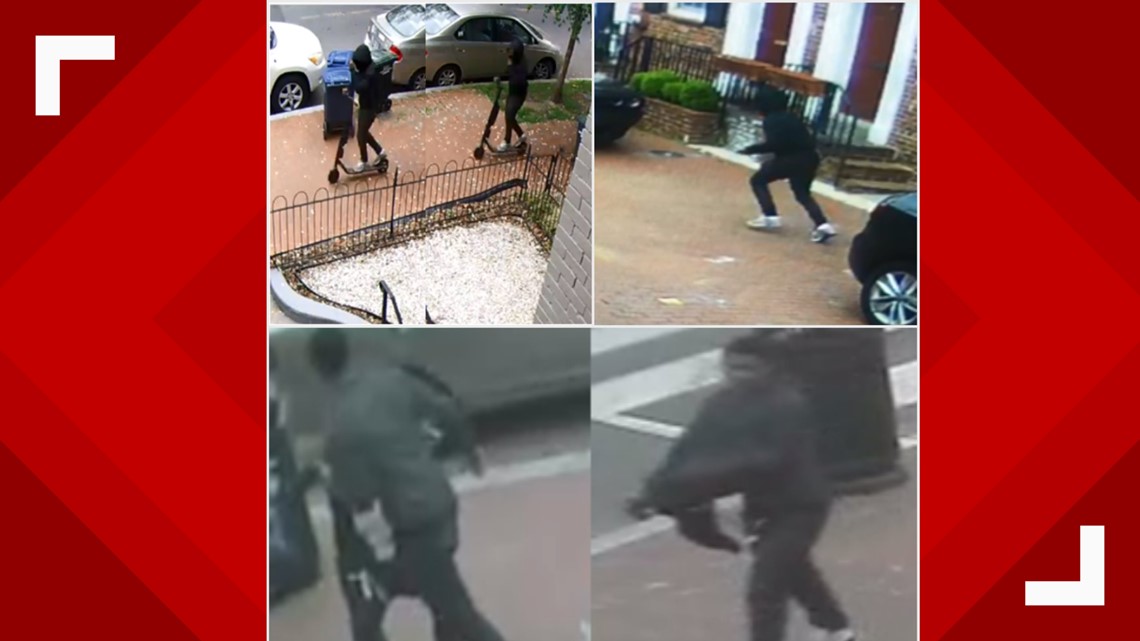 Anyone who can identify the suspect should call police at (202) 727-9099 or text a tip to 50411.