Ashley Ivey Askew and her mother, Donna Ivey, thought they already had a close bond.
"She's been my cheerleader," said Askew. "She's been my best friend."
But, that bond grew even closer when Askew received some terrible news in 2004.
"When I was 18, I was diagnosed with a severe form of MS, and that was very shocking…and I had to get six months of chemotherapy treatment," she said.
She lost her hair and had to be in a wheelchair for some time.
Ashley Ivey Askew
"It's a special person that can persevere like she does," said Ashley's mom, Donna Ivey. "I always tell her that I want to be like her when I grow up…and we felt like we wanted to give her a feeling of viability."
One day, when Ashley got home from chemo, there was a surprise waiting for her.
"There was a manicurist sitting on the couch, and there was a pedicure basin, and my mom said I got this for you," said Askew. "I just thought that was an amazing idea. Despite me losing my hair. Despite me not being able to go to college, I felt amazing for that day and for weeks to come."
That special moment transformed into a mother-daughter business partnership.
Askew started In the Nick of Time to provide on-site spa services to those who couldn't afford to leave the home like her.
"Just because you have an accident, ailment or injury doesn't mean that you have to give up, that we want to give them a reason to live and feel good about themselves, and that's what In the Nick of Time brings," said Ivey.
Askew partners with the business her mom started in 1993: I-CARE, Inc.
Her business provides at-home healthcare for patients who are home bound.
Once a month, I-CARE pays for patients like these to have a free styling session.
Home bound patients receive in-home spa services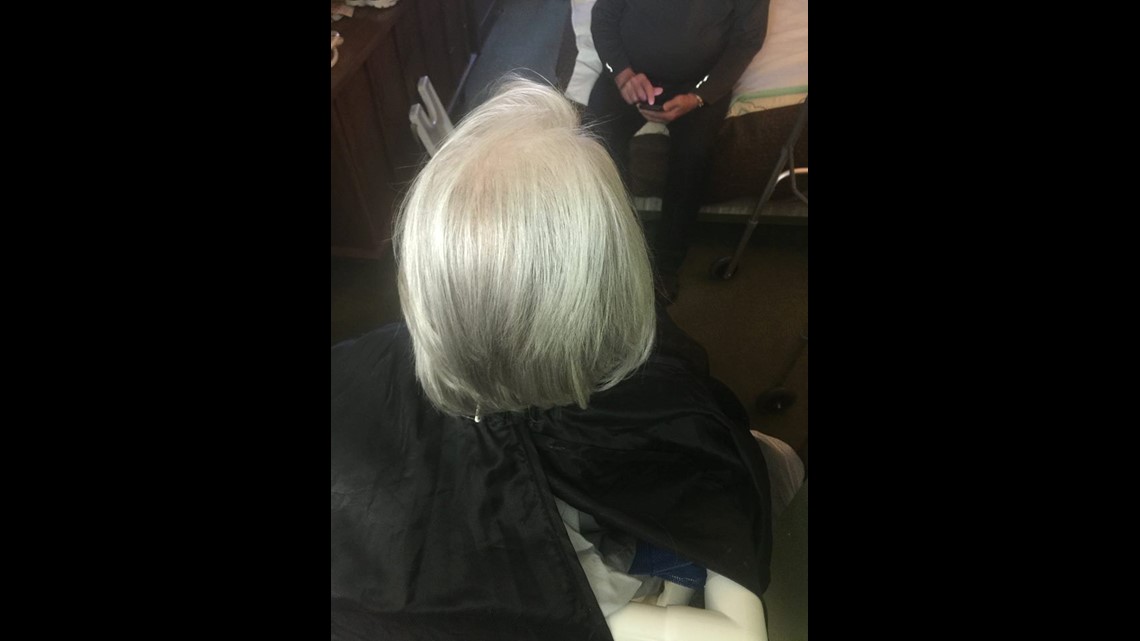 "People with life-altering ailments and injuries, they want to be able to take their mind off of it for just a moment," said Askew.
She said her mom is the one who helped take her mind off the doctors saying she wouldn't walk in 10 years, which she still does, and that she wouldn't have kids.
She now has two.
"When I felt alone with the illness. When I felt like no one could understand, she did, and she was always right there with me, so my mom means the world to me," said Askew, getting choked up.
That's the feeling they want to give to everyone who is in a seemingly hopeless situation.
Her illness gave way to an opportunity that was born out of a mother's love.