WASHINGTON — It's been nearly two months to the day since Maurice Scott, 15, was shot and killed a block away from his high school in Southeast Washington D.C.
The honor roll student was murdered on his way to a local convenience store in his Congress Heights neighborhood on May 26.
So far, police confirmed Tuesday, there haven't been any arrests in connection with his murder.

In the months since his death, more people have been killed in Ward 8 – including 11-year-old Karon Brown, who was shot and killed following a fight over the rights to the corner of Naylor Road and Alabama Avenue.
So far in the District, six victims ages 18 or younger have been killed this year, according to MPD data. Four of those victims -- including Maurice and Karon --were in Ward 8 alone. The other two victims in Ward 8 were Saoun Coplins, 18 and Ja'Vontay Brown, 18. Both Saoun and Ja'Vontay's deaths are on MPD's unsolved homicides list as well.

Maurice was a ninth grader at the D.C. charter school Somerset Prep. After his death, his community rallied around him to demand change and an end to the violence.
"Maurice was a sweetheart kid," his mother, Monique Scott, said at a march after his death. "He had a smile and he liked to help elderly people help them with the trash, help them with their groceries. He made sure he did his chores everyday. He's a good kid. He took the trash out that morning. He said, 'Mom, I'm going to the store, I'll be right back.' He didn't make it home. Because some coward took him out."
Students from Maurice's high school planned that march, in memory of their friend that died too young.
"It was very palpable in the school, the feeling of loss," Cory Stowers, the digital journalism teacher at Somerset, said in June. "He was an amazing student, very focused ... well-liked by his friends and neighbors."
Outside the store where Maurice was killed -- a place frequented by many of his former classmates -- a mural of Maurice smiles down on the parking lot. Stowers secured funding for supplies from Somerset, and his friend, Nessar Jahanbin, designed and painted the mural.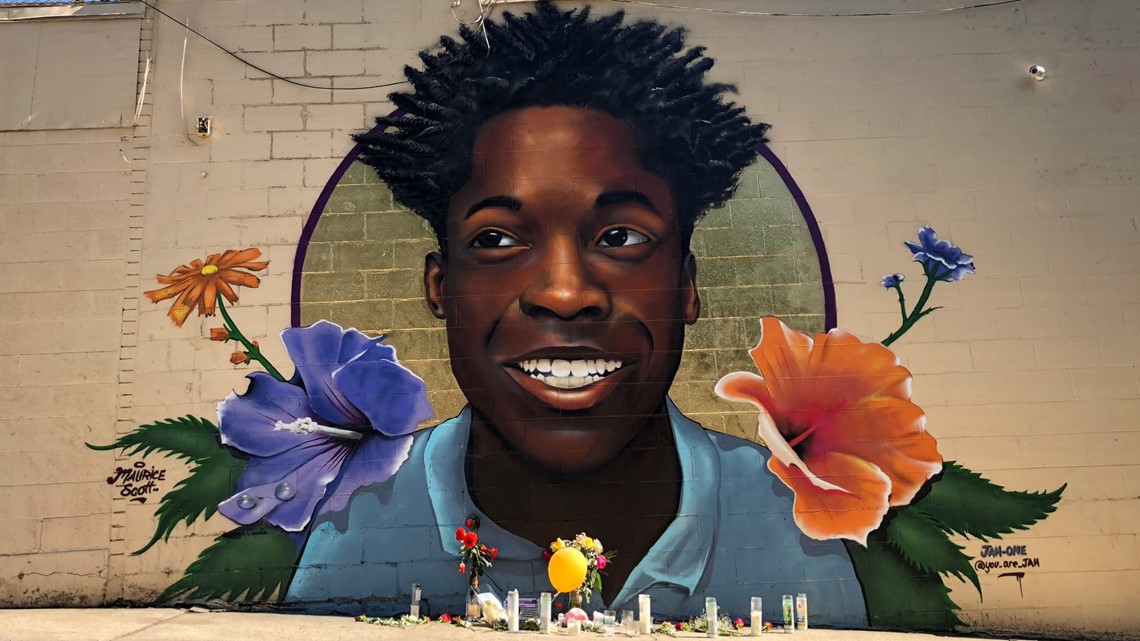 Family friends set up a GoFundMe to help Maurice's family with expenses -- and the twin sister he left behind -- as the community continued to grapple with the loss of another young person.
"I just hope that in this conversation as we talk about Maurice, we kind of remember the person he was," Stowers said last month. "He had so much potential and was so loved."
Anyone with information about the death of Maurice Scott, Saoun Coplins or Ja'Vontay Brown should call police at (202) 727-9099 or text 50411.