SAN ANGELO, Texas — Bank of America customers in the Concho Valley received an email from the financial institution Friday, informing them the San Angelo locations will be closing by Dec. 3.
"We're closing the financial center. While your account will stay the same, we're sorry for the inconvenience this closing causes. To minimize the inconvenience, we have many other ways you can continue to bank with us," the email read.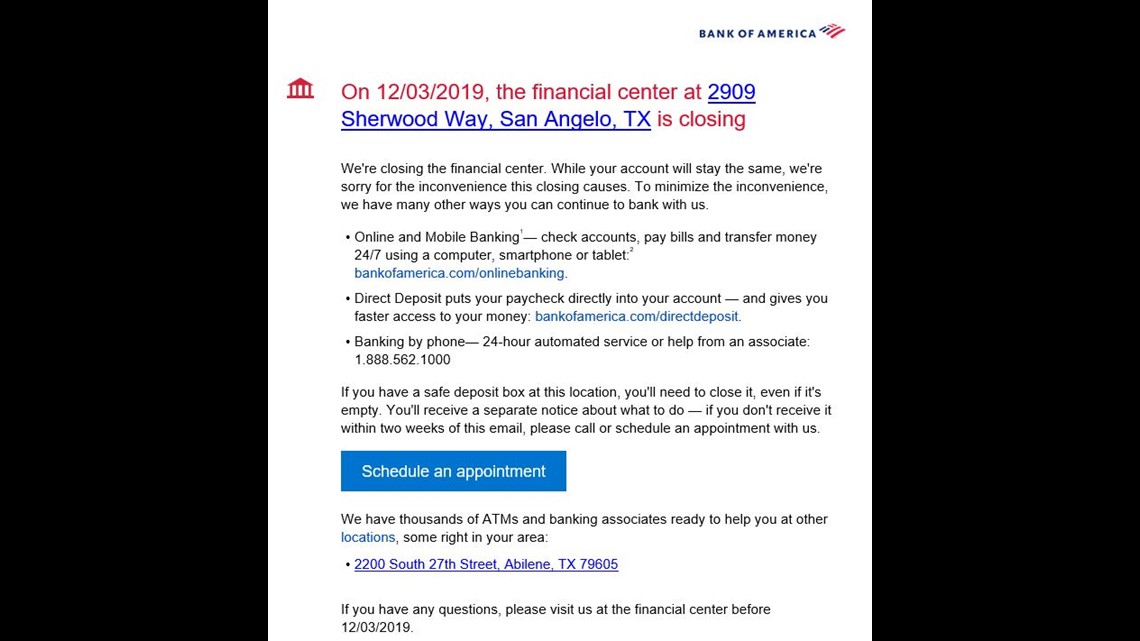 The email gave customers alternative banking options to utilize when the locations at 2909 Sherwood Way and 337 W. Twohig Ave., and 2 S. A&M Ave., are permanently closed. Customers were told they will still be able to use BOA's online and mobile banking options, as well as direct deposit and banking by phone.
After Dec. 3, the closest Bank of America location for customers will be in Abilene.
There is no word yet from BOA how many jobs will be affected by these closures, or why the decision was made to close the locations.