WASHINGTON — It's been more than eight months since Amazon announced it would plant the site of its second headquarters in Arlington County. Now, the tech giant's presence is being felt in the local housing market.
Bright MLS, a multiple listing service that analyzes real estate data in the Mid-Atlantic region, recently released a report examining the "Amazon Effect" in zip code 22202. That area consists of several neighborhoods in and around Crystal City, Virginia, including National Landing, the site of Amazon's new headquarters.
The report found the median asking price for a home in 22202, in June 2019, increased by 99.9 percent year-over-year to $1.6 million.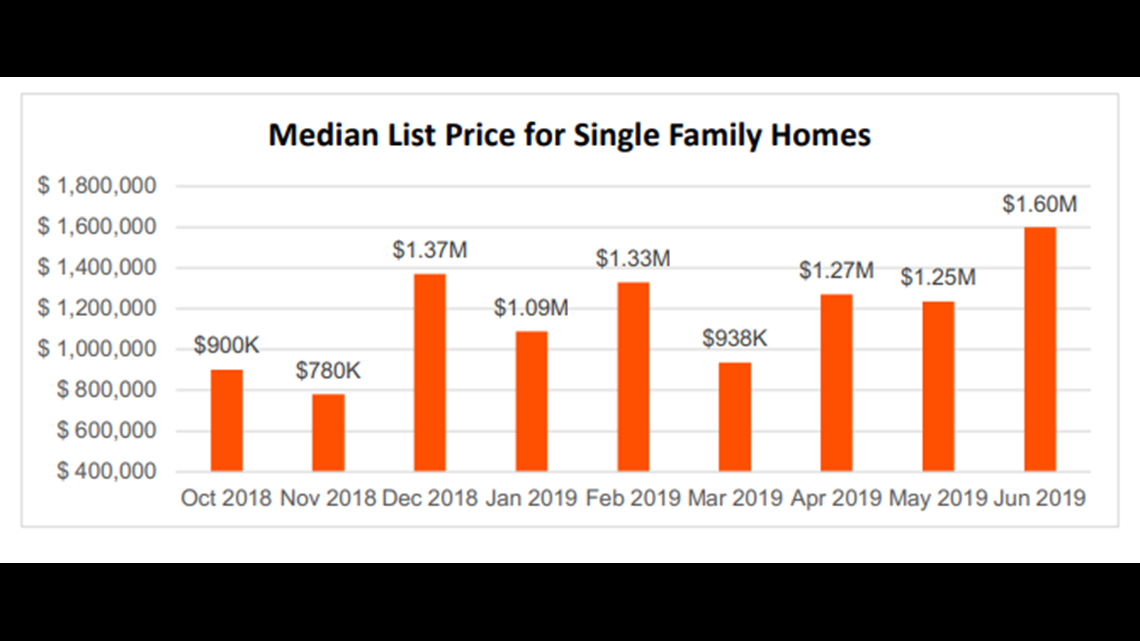 Chris Finnegan, the vice president of marketing and communications for Bright MLS, said Amazon's impact on property values, so far, has been remarkable.
"Honestly, we haven't seen anything like this," he said. "The whole nation and beyond is watching the 22202 area code to see the effect of HQ2"
Despite the increase in property values, locals in 22202 are not listing their homes for sale as much as they were before the Amazon HQ2 announcement last November. In June 2019, Bright's data showed there were only 14 homes listed for sale in 22202 as opposed to 34 last October.
"I think what you're seeing is the activity really slow down in the area and I think that's a clear result of people realizing that their greatest asset is their home," he said. "And, they want to wait and see what kind of appreciation they get as a result of what people are calling the Amazon Effect."
Median housing prices also appear to be on the rise elsewhere in Northern Virginia.
According to the Northern Virginia Association of Realtors-George Mason University Market Forecast, median housing prices across Arlington County are expected to be up 17.2 percent, year-over-year, by the end of 2019. While the housing inventory in Arlington County is projected to be down 18.8 percent by the end of the year.
Christine Richardson, president of the Northern Virginia Association of Realtors, details the impact that Amazon HQ2 has already had on the local housing market.
Christine Richardson, president of the Northern Virginia Association of Realtors, said the Amazon effect is reaching far outside the limits of National Landing in places like Alexandria and Fairfax.
She said she believes it could ultimately change the way some neighborhoods in Northern Virginia look.
"There's not a lot of land left to build on in Arlington and Alexandria and so pretty much what we're seeing is redevelopment," she said. "I think what we're more likely to see are single family houses that are on quarter-to-half acre lots. It may get redeveloped into a community that's on smaller lots in order to get more families on that same land."
Richardson added that demand for housing in Northern Virginia was already high before Amazon announced its plans to come to town.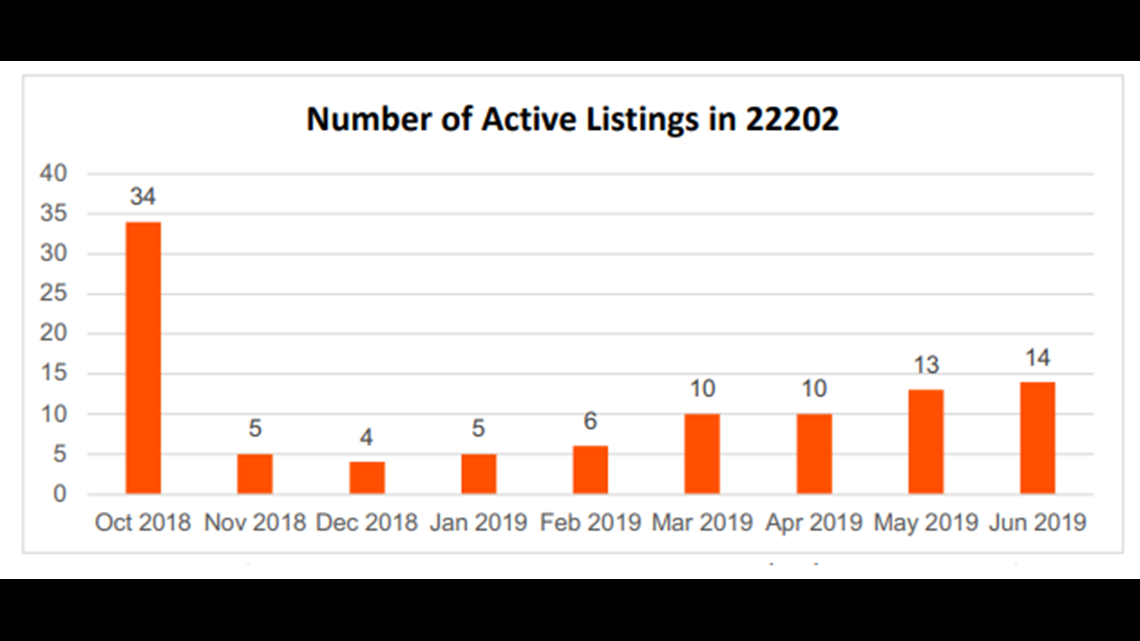 "We were already in what we call a low-inventory market," she said. "Meaning there were not as many houses for sale as we would like to see. More people wanting to buy than we have sellers wanting to sell."
Back in zip code 22202, some residents say they have gotten renewed interest from speculators looking to buy their properties.
"We've had plenty of fliers in the mail, people stopping by, asking to buy our property since the Amazon news was announced," said Michael Brown, who owns a home with his family in Arlington County's Aurora Highlands neighborhood.
Brown said, while intriguing, the idea of leaving the neighborhood soon is not on his family's radar.
However, both he and his wife say they are excited about the additional development Amazon's HQ2 site could bring to the area.
"We're looking forward to it being a big part of our lives as far as accessibility," he said.
Joan McCarty lives just down the street from Brown. She has been in the Aurora Highlands neighborhood for more than 30 years.
She also said she has no plans to move from the neighborhood.
"I like it here," she said. "My friends are here, my roots are here, my garden is here. Why would I want to leave this?"
But she said she is concerned Amazon's arrival could result in higher property taxes for the area.
"I do see my property taxes rising, probably, because of it," she said.
Renters are also bracing for changes related to Amazon's HQ2 site.
Ingris Moran grew up in Arlandria Chirilagua in Alexandria city, a predominantly Hispanic neighborhood just south of zip code 22202.
Moran, who is also the lead organizer for Tenants and Workers United, said locals in the area are already having to pay more in rent due to Amazon's impending arrival.
"Many of our community members, normally with the renewal for their lease, get an increment of 25 dollars," she said. "Now, it's up to 75 or more dollars and for a working-class family, that's a lot of money that you have to cut out from your income."
Moran said Tenants and Workers United wants to work with elected officials on the local level to provide funding to stop any potential displacement that could occur from Amazon's HQ2's arrival.
She said if nothing is done, locals in her neighborhood could be left to ask the following question.
"Where do I go next?" she said. "Where will I move, where will my kids have to go to school now, because I can't afford to live in this community anymore."