WASHINGTON — Amazon's decision to build a new headquarters in Arlington County is now paying dividends for communities on the other side of the Potomac River.
Amazon has announced plans to invest nearly $82 million to build 742 new affordable homes next to two Metro stations in Prince George's County. It's part of a commitment Amazon made to the D.C. region when it chose Arlington as its East Coast headquarters.
The Margaux at the New Carrollton Metro Station
This project calls for 291 new apartments next to the Metro station in New Carrollton, Maryland. The Margaux will offer 1-, 2-, and 3-bedroom units. The project will include a transportation hub for public transit.
The Atworth at the College Park Metro Station
This project will create 451 new apartments next to the College Park Metro station. The Atworth development includes a public park that will be used for community events, such as a farmer's market. The Atworth is within walking distance of the University of Maryland.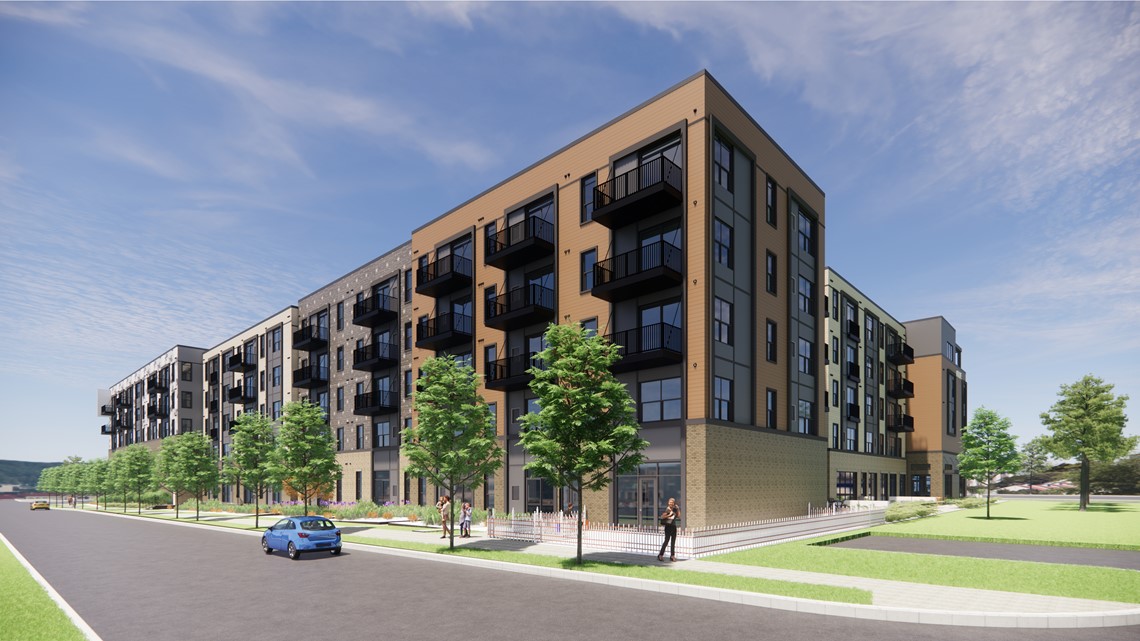 Homes generated by these projects are geared to families earning between 30%-80% of the area median income (AMI). According to Fannie Mae, the AMI for the DC region is $127,800. Families earning 30% of the AMI would make $38,340.
"The projects underway at New Carrollton and College Park are transforming vacant land and parking lots into vibrant mixed-use commercial and residential destinations generating more riders and revenue for Metro, as well as new residents, businesses, and tax revenue for our local and state partners," said Paul Wiedefeld, general manager and CEO of Metro.
"Thanks to Metro's nation-leading joint development initiatives and Amazon's commitment to affordable housing, the future is bright for smart growth near Metro and other transit options in Prince George's County and throughout the entire region we serve," Wiedefeld said.
Since launching the Amazon Housing Equity Fund in January 2021, Amazon has committed more than $795 million in loans and grants across the D.C. region to create and preserve more than 4,400 affordable homes. According to Arlington County, the fund has already increased the long-term committed affordable housing stock in Arlington by 22%.
"Amazon is acting at the scale this region needs to create and preserve affordable housing. Their bold steps are effecting real change," said Katie Cristol, chair of the Arlington County Board.
"Amazon's particular focus on transit-oriented affordable housing is essential to meeting our region's climate and emissions-reduction goals, as well as our affordable housing goals," Cristol said. "And this focus will also increase economic opportunity for our lower- and moderate-income neighbors."