TARAWA, Republic of Kiribati — It was the return home they deserved, 74 years after a grateful nation left them behind.
In the middle of a tropical airfield on this remote Pacific atoll, a silver C-20 military plane and the roar of its chrome engines commanded the island's attention.
Mothers carrying children to the markets stopped to watch from afar, on this peaceful paradise once invaded by the Japanese during World War II.
The march was deliberate.
RELATED: Vietnam vet pays $30K of his own money to bring fallen brothers home
United States Marines carried two coffins draped in American flags to the cargo hold. Their feet clacked in step, setting the tempo for a mission that reached its historical crescendo.
"Bring them home!" shouted Capt. Nicholas Boivin, one of a dozen Marines who flew from Pearl Harbor to the island of Tarawa on Wednesday.
The order was given, and the mission, for these men, was complete.
The Marines provided a homecoming for American service members killed in the Battle of Tarawa, an assault launched on Nov. 23, 1943.
It was a homecoming for the fallen delayed by faded memories, a government shutdown, and priorities that often overshadowed the enduring motto, "leave no one behind."
To this day, the island holds a grim distinction – 452 Americans are still buried or lost on Tarawa, a small speck in the Pacific Ocean 7,000 miles from Washington, D.C. and Arlington National Cemetery.
The exact number of Americans missing in action on Tarawa was first reported by WUSA9, after the station's news division launched an investigation and sent a team to the island in 2017.
FULL INVESTIGATION: Why were these missing WWII heroes buried under pavement?
Wednesday's mission marked a small step towards returning all of the fallen home, with the skeletal remains of at least two Americans loaded onto the military jet.
"It's such a privilege and an honor to bring these servicemen home," said Capt. Boivin in an interview on the island airfield. "We're going to think about them the whole flight back."
The plane was bound for Hickam Air Force Base in Honolulu, where scientists will begin DNA testing the remains. Results will likely take two months to complete.
PHOTOS: American WWII heroes forgotten in Pacific graves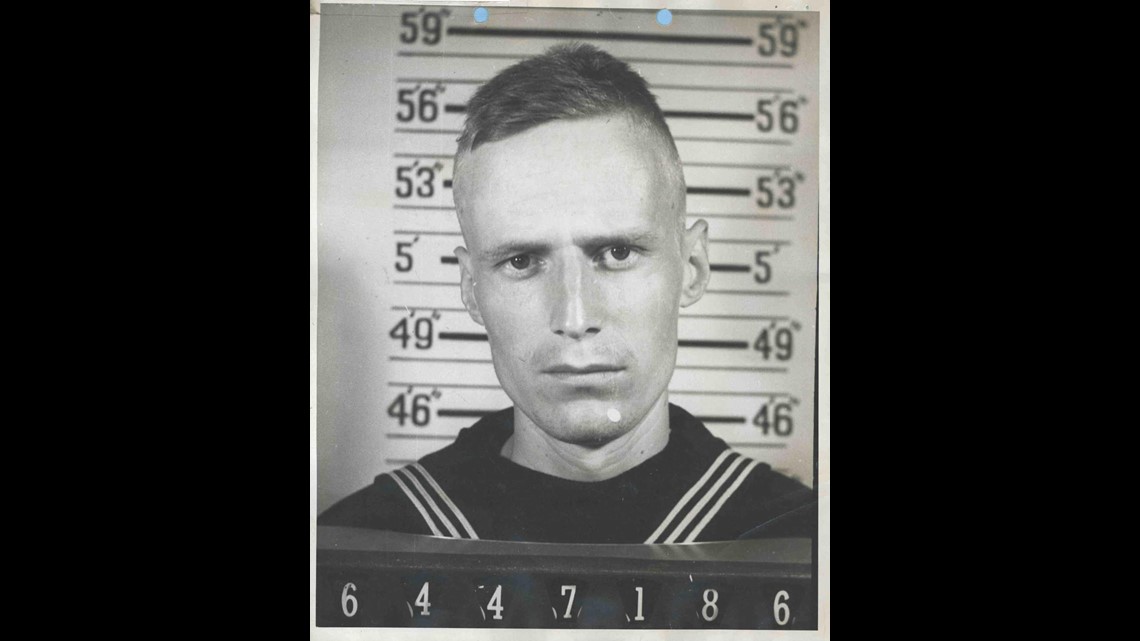 The non-profit group of anthropologists known as History Flight unearthed the bones, spearheading the excavation efforts after years of government searches came to a standstill.
"Today, I feel like it's fate," said History Flight Vice President Glenn Prentice in an interview. "I just want to tell the American people that we're doing the best we can to try and fulfill that promise of no one left behind."
RELATED: How to help History Flight find missing servicemen
The Battle of Tarawa unfolded more than a year and a half before the iconic flag-raising on Iwo Jima, with the fight inflicting heavy American casualties on the island.
The nearly 1,000 dead from the primary attack were quickly buried, with their locations hastily marked on crude maps.
PHOTOS: Tarawa past and present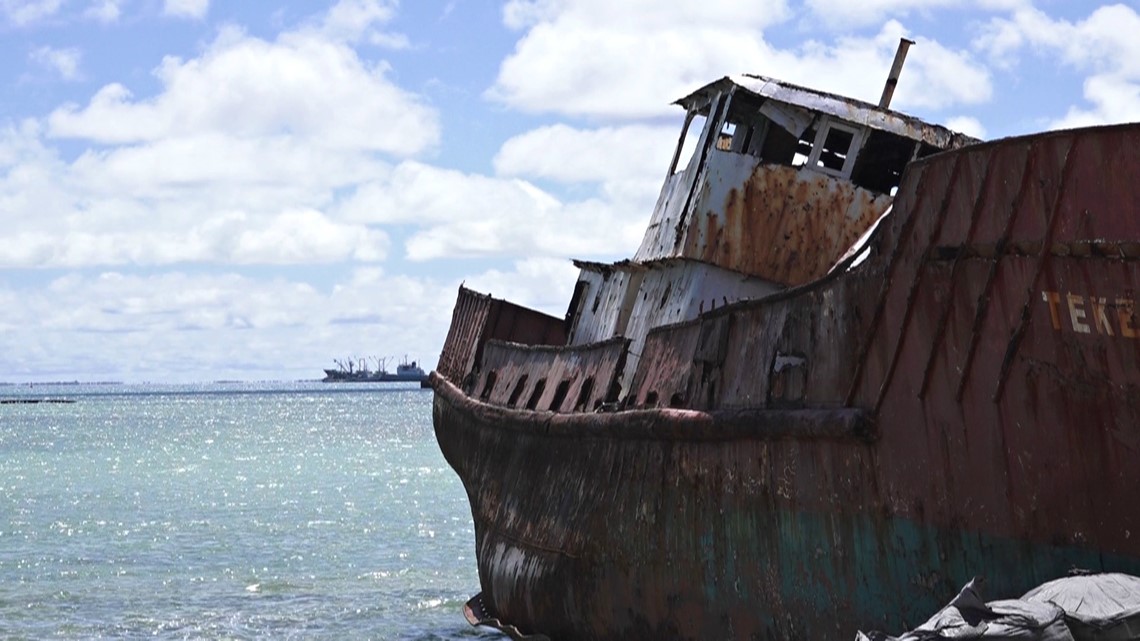 Once the original American forces left the island, Navy construction crews began a mission to rebuild Tarawa – a task that records show left gravesites paved over with new American roads, parking lots, and cargo depots.
The graves were lost for decades, until History Flight found dozens of Marines buried under a parking lot in May 2015.
"It's a long process, and it's a difficult process," said Prentice of History Flight. "But when we find something, after all of that effort, it's incredibly rewarding."
RELATED: Could your relative be MIA on Tarawa? Here's our WWII database
The Defense Department originally canceled the Tarawa homecoming mission because of the partial government shutdown in January.
After WUSA9 informed a White House official of the cancelation, Trump administration liaisons reviewed the issue and said a resolution would be reached within the coming weeks.
The White House first announced the rescheduling of the mission in February, with Pentagon confirmation following hours later.
The flag-draped coffins sent back to America contained one full skeleton, as well as incomplete groups of bones that may belong to more than one person.
RELATED: WUSA9's full investigation and follow-up reports
Officials said DNA testing will provide the final answers, but it is possible the remains of up to five Americans could have been returned during Wednesday's ceremony, 74 years after their burial.
"We're not done yet," Prentice said as the silver jet soared above the palm trees. "There are still more of our fallen brothers, waiting. And we're going to do everything we can so they don't have to wait any longer."