WASHINGTON — It's Ball's Bluff Battlefield Regional Park in Leesburg where Lewis A Bell is believed to be the first Black American to fire a gun in support of the Union Army during the Civil War.

The Northern Virginia Regional Park Authority, also known as NOVA Parks, and the Loudoun Branch of the NAACP gathered just a few days ago to participate in a Black History month Commemoration here at Ball's Bluff Battlefield Regional Park to unveil this sign honoring Lewis A. Bell. Something that is so important not only to our local leaders but to our community to ensure that history is not forgotten.

The Battle of Ball's Bluff was fought on October 21st, 1861 after the Union Army troops moved on Leesburg. In the battle, the Union Army lost nearly half their troops, including many who were captured. Bell was a free African American camp working and one of the men taken as prisoner.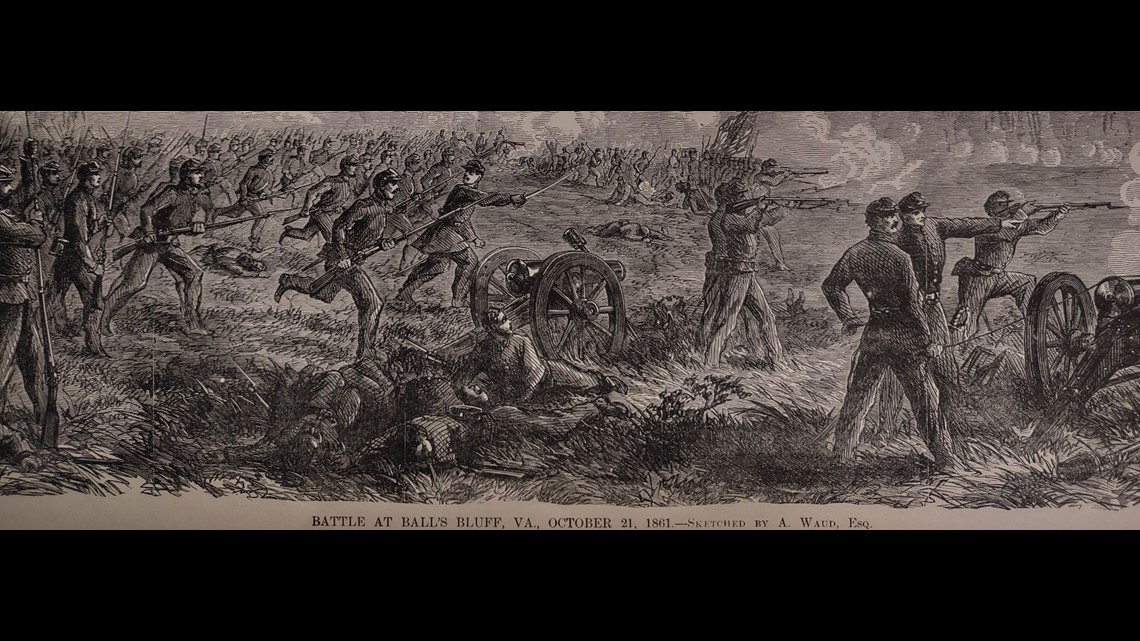 The unveiling of this sign is part of a park history series focused on telling a more inclusive and complete history of Northern Virginia.