WASHINGTON — Afternoon and evening storms are no stranger to the Fourth of July in the DMV.
In fact, if someone were to ask us in January what the forecast for the fourth would be we would say "partly cloudy, hot and humid with some p.m. storms."
We had plenty of storms around during the afternoon today. As night falls, light showers and areas of rain will remain. Some showers will linger into fireworks time as well.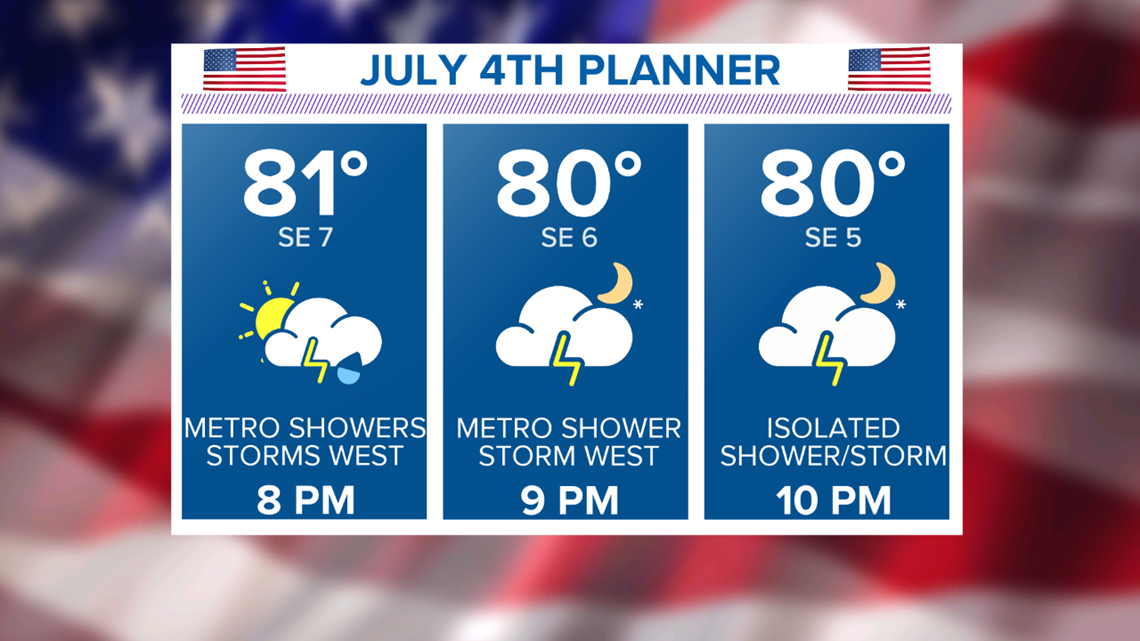 TIMELINE:

Now to 9 p.m. - Numerous showers early, starting to decrease around sunset.
9 p.m. to midnight - Isolated to scattered showers, especially west.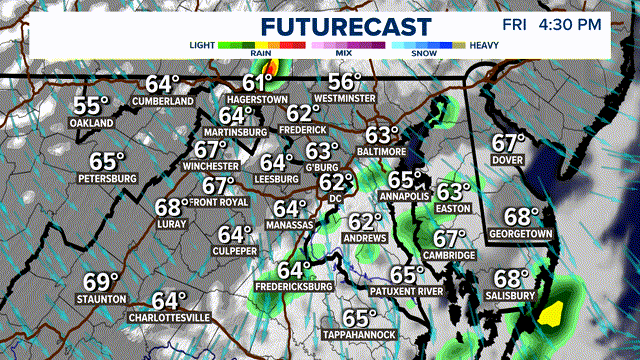 4th Of July Storm History
Many of us remember the storms that ripped through the Metro Area in 2006. Tents were blown over on the Mall and trees were uprooted. Many counties experienced severe storms with a tornado warning in St. Mary's County. The fireworks did go off eventually that night on the Mall.
In 2007, we had another round of severe weather. We had some scattered afternoon in 2008 but in 2009 it was storm free and not that humid with a high of 84.
It was storm-free again in 2010 but very hot with a high of 94. Fortunately, the humidity was low making the evening comfortable.
The next year, 2011, there were storms in the area but mainly south of D.C. In 2012 -- the year of the Derecho -- it was hot with more severe storms. National hit 99 on that Fourth.
In 2013, it was a perfect Fourth with highs in the 80s, low humidity and no storms. Even the next year was pleasant with highs in the low 80s but rather windy with gusts over 35 mph.
In 2015, we had morning showers then afternoon storms but everything cleared out by 6 p.m. The following year the highs held in the 70s with showers and storms on and off all day. The fireworks were delayed but did happen.
That year, PBS used cutaways from the previous year's display. This was very odd and obvious given the low clouds and calm winds in 2016. In 2017, the storms remained west of Interstate 81.
Last year, was another close call with storms north of D.C. and along I-81 with highs in the low 90s.